MUMBAI- As per the Indian Civil Aviation Ministry data, the total number of passengers traveled for May month is 13.1 million; these are the historic figures.
Despite Go First (G8) suspending its flight operations after the first three days of May. The airline had managed to transport 829,000 passengers in April, accounting for a 6.4 percent market share.
The anticipation for a prosperous month fueled by the record-breaking day of domestic traffic observed on the final day of April.
Further, May is traditionally a peak month for travel due to holidays. Henceforward, new milestones were expected to be reached with the lower COVID risk this year.
Indian Aviation Reports Historic May
With Go First's absence, every airline sought to capitalize on the opportunity. Air India (AI) and Vistara (UK) deployed widebody aircraft on certain routes to accommodate the additional passenger volume, while IndiGo (6E) increased its operational efficiency.
However, despite these efforts, the overall number of flights fell short of what would have been possible with G8's participation.
According to data published on the Ministry of Civil Aviation (MoCA)'s website, Indian Airlines conducted a total of 87,497 domestic flights in May, averaging around 2,822 flights per day.
This figure represents 86 percent of the daily flight capacity approved for the summer schedule. However, it is lower than the number of flights operated in April (88,749) and March (92,098). Even though April had fewer days than May.
Despite the decrease in the number of flights each month, there has been an increase in passenger numbers.
Before ceasing operations, G8 transported between 15,000 to 20,000 passengers daily. In May, the average number of passengers in India reached 425,000 per day, which is the same level as in February 2020, the last month before the COVID-19 pandemic fully impacted operations.
Although this figure is around 3,000 fewer passengers per day compared to April. It demonstrates that the industry could compensate for Go First's absence despite the reduced number of flights.
This achievement was largely attributed to higher load factors. All major airlines consistently achieve load factors exceeding 90 percent on most days of the month.
The top six airlines are anticipated to report load factors surpassing 89 percent for the entire month. Once the regulatory authority releases detailed data.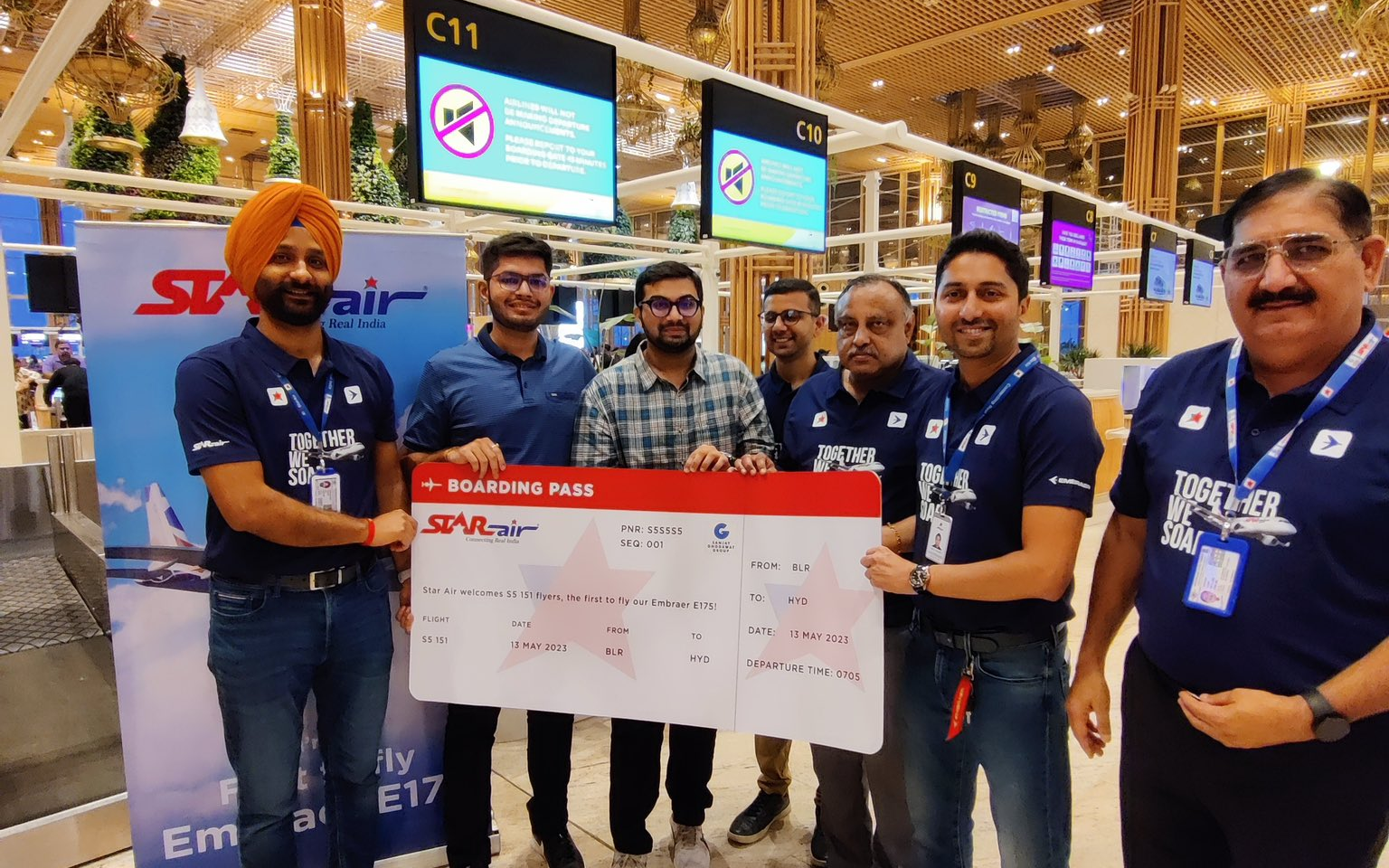 Expensive Tickets
Passengers have taken to social media to express their grievances regarding the surge in airfares. With load factors consistently surpassing 90 percent on most days, airlines allocate the remaining few seats in the highest fare categories as part of their revenue management strategy.
These seats typically fall into the last-minute fare category and are for popular tourist destinations. Or are on routes where Go First, which recently ceased operations, had a significant presence.
While the complaints are understandable, it's important to note that India maintains a highly transparent fare policy. Airlines are obligated to disclose their fare buckets online. Further ensuring transparency for passengers.
Each airline's website provides comprehensive information on the lowest and highest fares available for specific routes and the fare increments in between.
Bottom Line
From an unforgettable May in 2020, when airlines operated at a limited capacity of 33 percent, to the remarkable month of May 2023, we have witnessed significant progress as an industry.
While the International Air Transport Association (IATA) projected that air traffic would return to pre-COVID levels by 2024, India has achieved this milestone earlier than anticipated.
Although passengers may have expressed dissatisfaction with the higher fares. Shareholders will likely appreciate the positive outcomes expected for the first quarter of the financial year 2024.
Stay tuned with us. Further, follow us on social media for the latest updates.
Also Read: Indian Students Deported Back to Delhi from USA on Delta Flight – Aviation A2Z
Join us on Telegram Group for the Latest Aviation Updates. Subsequently, follow us on Google News.