MUMBAI- Indian LCC SpiceJet (SG) Airlines has returned all eight Boeing 737s taken on wet lease from Turkey-based leisure carrier Corendon Airlines (XC).
Wet leasing airplanes appear to be the current trend in India, as two of the country's largest budget airlines (IndiGo and SpiceJet) have embraced this approach.
However, SpiceJet is now out of the game of wet leasing passenger jets from foreign airlines. Furthermore, IndiGo (6E) has recently added the third Boeing 777 and the first one painted in its own livery.
SpiceJet Returned Corendon Boeing 737s
The Indian carrier added eight Boeing 737s on wet lease from Corendon in the last quarter of 2022 and one in Jan 2023. Subsequently, to fulfill the high travel demand created by festive seasons.
The airline took delivery of the first Boeing 737 MAX on a wet lease from XC in Oct 2022. Further, the aircraft has the registration TC-MKD and is only a nine-month-old airliner.
The airline then added four more Boeing 737 MAX and One 737-800 in Oct 2022. The MAX plane has the TC-MKF, TC-MKC, TC-MKE, and TC-MKB registration, and 737-800 has the TC-TJR registration.
Subsequently, the airline added the remaining one 737-800 in Nov 2022 and one in 737-800 in Jan 2023. The 737-800 was taken on lease from the Corendon European division in Jan 2023 and has the registration 9H-TJC, while the other has TC-COH in Nov.
However, the airline returned them due to financial woes it has recently faced amid court cases and disagreements with lessors.
The airline returned all eight planes, including the last Boeing 737 MAX TC-MKF, which it returned on June 2, 2023 (yesterday).
SpiceJet's Trouble
Earlier in May 2023, the DGCA in India took the decision to deregister three SpiceJet aircraft. Specifically two Max 8s and a -800 model, in response to IDERA notices issued by their respective owners. Which are entities under SMBC Aviation Capital (SMBC AC).
This action removed the three aircraft from SMBC AC's remaining exposure to the financially struggling SG.
Furthermore, the DGCA is expected to grant the deregistration request made by another lessor, CDB Aviation, which was filed on 12 May for two 737 Max 8 aircraft.
Alongside facing the risk of losing additional aircraft due to the IDERA notices, SpiceJet is confronted with a growing number of filings with the NCLT and NCLAT. As various parties are seeking insolvency proceedings against the airline.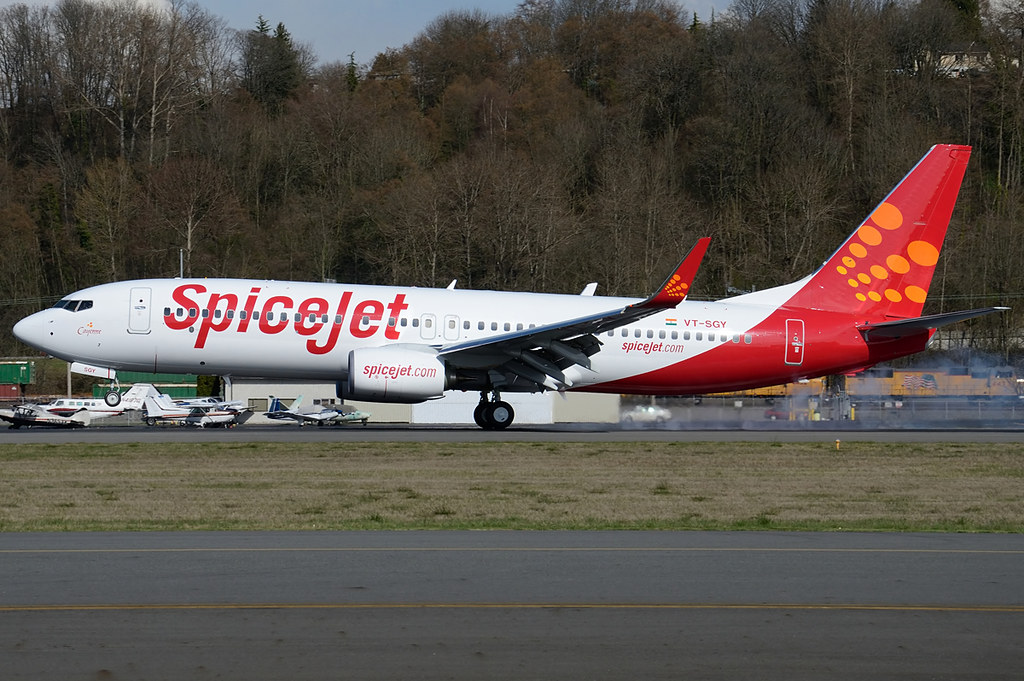 Court Cases
In May, lessor Genesis achieved a favorable outcome in the English courts regarding its redelivery condition claims against SpiceJet, specifically related to a 737-800 aircraft lease.
The court ruled in favor of Genesis and awarded them the full amount claimed, which amounts to $8.5 million. This comes after a previous ruling in February, where SpiceJet was directed to pay Genesis over $5.3 million for unpaid rent.
In recent developments, SpiceJet has entered into a preliminary agreement for a $100 million investment in its newly established logistics unit, SpiceXpress, following a memorandum of understanding with UK-based SRAM & MRAM Group.
Indian carriers, including SpiceJet, have been facing widening losses this year due to increased fuel costs and foreign exchange losses. SpiceJet's current operational fleet has decreased to below 50 aircraft from its previous count of around 70 units.
Stay tuned with us. Further, follow us on social media for the latest updates.
Also Read: US Airlines, Including American, United, Delta, and Southwest, want you to Dress Properly – Aviation A2Z
Join us on Telegram Group for the Latest Aviation Updates. Subsequently, follow us on Google News.