MUMBAI- Wadia Owned Go First (G8) was about to take the delivery of Six brand new Airbus A320neo airliners. Subsequently, some of them performed their test flights and were set to be delivered to the airline shortly after it.
However, the Go First owners filed for bankruptcy, and now the case is in court. These planes have been taken on lease from BOC Aviation.
BOC Aviation is a globally recognized aircraft operating leasing company predominantly owned by the state. It is the largest aircraft operating leasing company based in Asia, based on the valuation of its owned aircraft. Further, the company is headquartered in Singapore.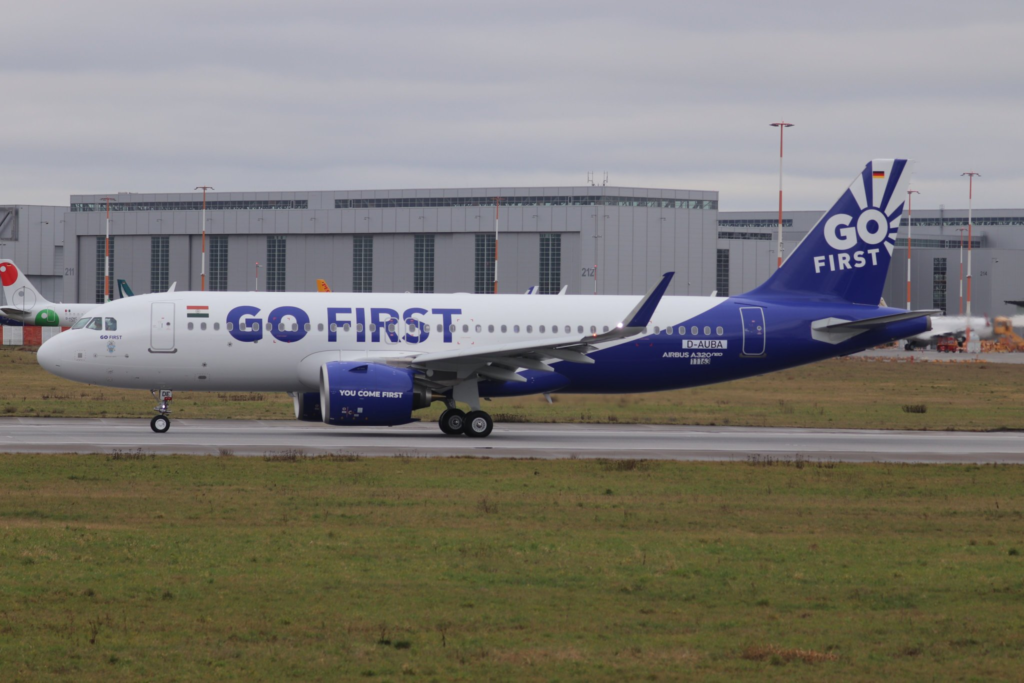 Go First Undelivered Six A320neo
The Indian Ultra Low-Cost Carrier, Go First, before filling for Insolvency, was prepared to take the delivery of Six A320neo on lease from BOC Aviation.
According to Source, this plane is part of the Seven A320neo purchased by BOC Aviation. Earlier, Hong Kong Stock Exchange registered BOC Aviation disclosed officially to shareholders that they have purchased the Seven A320neo.
The company wrote, "The Board is pleased to announce that the Company entered into an agreement to purchase 7 Airbus A320NEO family aircraft from Airbus S.A.S. Subsequently, the Transaction constitutes a Qualified Aircraft Leasing Activity of the Company."
Out of these Seven, Six are painted in the Go First livery. Further, they have Manufacturer's Serial Number or MSN as follows,
MSN 11163 – VT-WDE;
MSN 11251 – VT-WDF;
MSN 11333 – VT-WDG;
MSN 11361 – VT-WDH;
MSN 11416 – VT-WDI; and
MSN 11446 – VT-WDJ.
What will happen to this Six A320neo?
BOC Aviation has earlier notified India's Aviation Authority, DGCA, to Deregister their plane delivered to Go First on lease. Further, it is possible that they will halt this delivery to the Wadia-owned carrier.
There is also the possibility that Air India (AI), IndiGo (6E), and Akasa Air (QP) might take them. However, this is just speculation, and we will need to keep an eye on BOC Aviation.
Furthermore, there is a high chance that this plane might be delivered to IndiGo. The 6E operates the world's largest A320neo and is looking to deploy more planes to fulfill the void created after Go First Suspension.
However, only time will tell us the truth and fate of these Go First livery painted new A320neos in BOC Aviation's hand.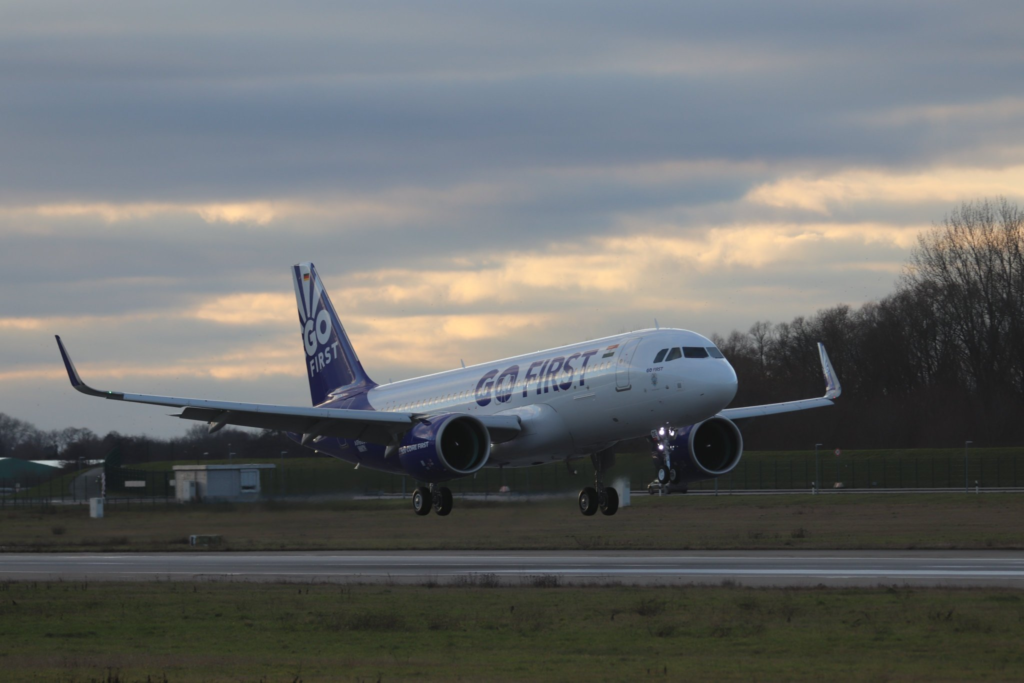 REPORT: Resumption by 27 May
According to sources, Wadia-owned Go First (G8) Airlines is expected to resume operations by May 27. Pilots have been requested to participate in a 'refresher course' starting from Thursday.
The sources also mentioned that the airline might commence operations with a fleet of fewer than 10 aircraft.
The airline currently has 27 operational aircraft. Further, it holds 51 and 37 departure slots at the main airports in Delhi and Mumbai, respectively.
Stay tuned with us. Further, follow us on social media for the latest updates.
Also, read FIRST LOOK: Air India Airlines New Possible Branding, Livery, Logo and More | Exclusive – Aviation A2Z
Join us on Telegram Group for Latest Aviation Updates. Subsequently, follow us on Google News.