Himalaya Jet, a start-up airline, has announced plans to lease long-haul aircraft such as Boeing 787s for the first three years of its operation. The carrier is aiming to commence its services in September of this year.
Himalaya Jet plans to offer premium long-haul full-service point-to-point flights between selected cities in Asia, Europe, and North America. The airline aims to eliminate the inconvenience of transits and stopovers and offer direct flights. Which are estimated to be 30% cheaper than the fares of traditional airlines.
Himalaya Jet Leases Boeing 787s
According to Airfinance Journal, Himalaya Jet has confirmed that it will lease two 787-8s under lease agreements by September for three years.
Himalaya Jet intends to expand its fleet to 18 aircraft by the end of its third year of operations. The airline plans to have a combination of new and used planes leased from other operators. Nevertheless, it may include Airbus widebody planes in its future fleet plans.
According to a representative from Himalaya Jet, the airline is currently in talks with leasing companies about potentially acquiring A330s and A350s.
Himalaya Jet is positioning itself as a high-end, direct, long-haul operator connecting Europe with the Himalayan region, with its headquarters in the UK. Further, The airline has announced its plans to offer flights to London, Paris, Delhi, Mumbai, and Kathmandu.
Dipendra Gurung, a British entrepreneur of Nepali origin, founded and currently serves as the executive director of Himalaya Jet. Further, the airline was officially registered in the UK in September last year, with 800 million ordinary shares valued at £2 each.
Himalayan Jet Executive at Boeing Headquarters
Himalaya Jet, a new UK-based airline, recently accepted an invitation from The Boeing Company for an exclusive tour of the Boeing Headquarters and aircraft inspections on April 26, 2023.
The tour was customized to provide a preview of how it would feel about flying a Boeing aircraft over the Himalayas through virtual reality and ambiance settings.
The Gurung Family, who owns the majority stake in Himalaya Jet, expressed their appreciation to Boeing for the insightful discussions, factory simulation tours, and unique Himalayan-themed experience that featured the flag of Nepal at the headquarters.
Miss Shree Saini, Miss America, and Mr. AC Sherpa, the Honorary Consular General of Nepal for Washington, Seattle, accompanied the family during the visit, culminating in a Boeing dinner. Further, Himalaya Jet is among a handful of brand-new airlines supported by Boeing Startup.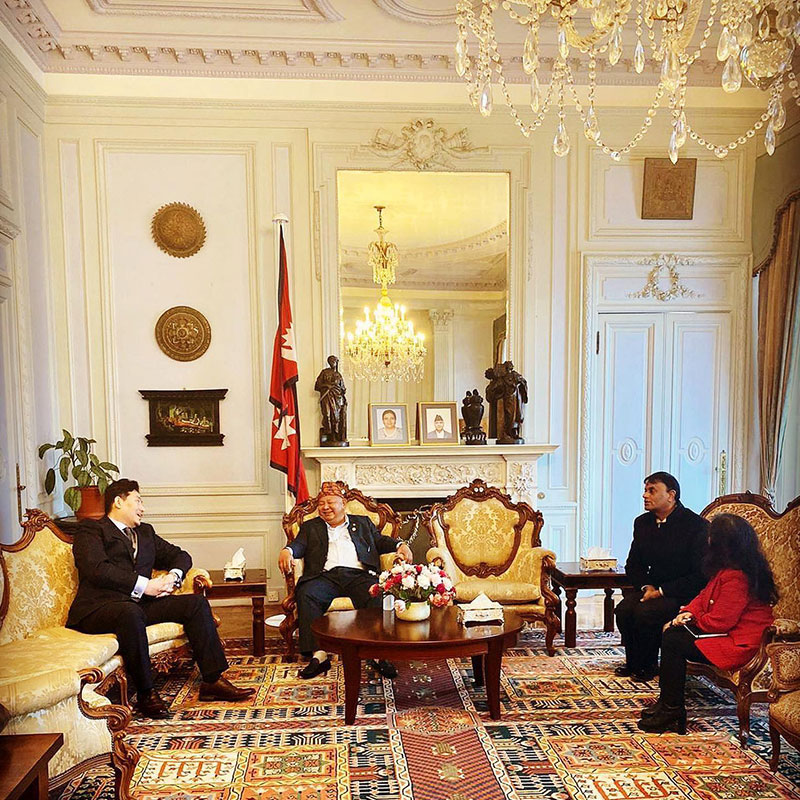 Foreign Airlines Eyes India
The Himalaya Jet is the third British carrier to consider launching services to India.
Hans Airways, based in Birmingham, has concentrated on operating flights between the UK and secondary cities in India. Further, it currently has one Airbus A330-200 leased.
Similarly, Flypop entered the aviation market in 2016 to serve the demand for flights to key secondary cities in India. Further, the airline has secured a lease agreement for its operations for two A330-300s manufactured in 2013.
Stay tuned with us. Further, follow us on social media for the latest updates.
Also, read FIRST LOOK: Air India Airlines New Possible Branding, Livery, Logo and More | Exclusive – Aviation A2Z
Join us on Telegram Group for Latest Aviation Updates. Subsequently, follow us on Google News.