Director General of Civil Aviation (DGCA) India has Grounded Go's first Aircraft over Engine Snag.
The Go First Plane grounded are Airbus A320 neo and powered by Pratt and Whitney.
Detailed Report Why DGCA grounded Go First Aircrafts?
According to the source, the Indian Regulatory Authority DGCA is Investigating engine snags-related incidents.
first of all, they have grounded VT-WGA aircraft having Fight Number G8-386 en route from Mumbai to Leh.
The plane was diverted to Delhi Due to the No.2 Engine EIU fault i.e Engine Interface Unit which is the Brain of the Engine.
Another flight of Go first Airlines involved VT-WJG registered aircraft with flight number G8-6202 Oon Srinagar to Delhi, Involved in Turnback to Srinagar due to Engine No.2 EGT ( Exhaust Gas Temperature) Overlimit.
Both the aircraft have been grounded by DGCA and will not fly until the investigation is over.
Recently, DGCA has carried out Spot checks on Indian Airlines due to the Technicians' strike.
DGCA has found many faults in Engineering Department in Aircraft Maintenance Practice.
Go First Technicians on Strike
Go first technicians supported the Indigo Technicians' mass sick leave protest against Low salaries on 10th July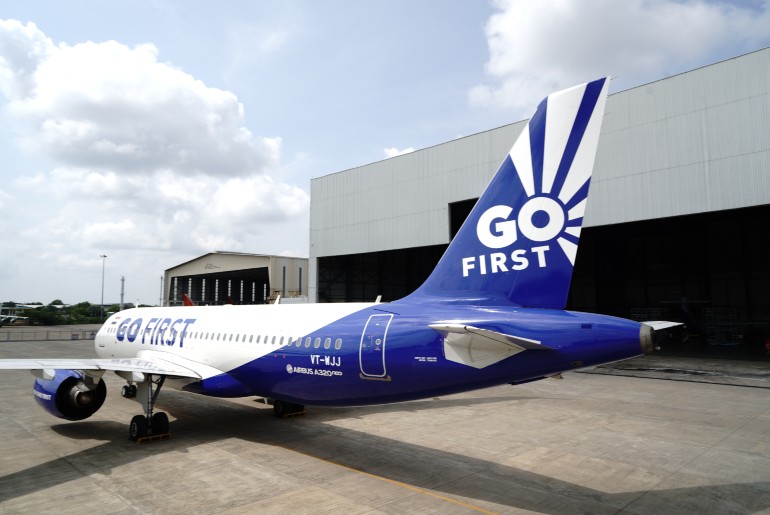 The Go first Technicians have reported mass sick leave at the Delhi base
According to the source, almost 15 technicians working at Go first Delhi base have already reported being sick.
Go First management after meeting Technicians in Mumbai have told to report to duty otherwise Get ready for strict action.
The move came by Go's first management amid mass sick leave protest against less pay.
According to the source, the meeting didn't go in favor of technicians, and Management put forward the following points,
The airline directly refused any increment in their salary
The airline has warned and given 12 hours Ultimatum to report for duty at their respective base or get ready to face the Sack.
Go First is already hiring internally despite having an official career site.
Technicians are in great fear and only want sufficient pay for their hard work.
Check Out: IndiGo Technicians took mass sick leave at Hyderabad | Exclusive News
Read Also: IndiGo Technician's Mass Sick leave Continues at Delhi Airport | Exclusive & LIVE update
Join Our Telegram group for Latest Aviation Updates:-https://t.me/aviationa2z
Stay connected with Aviation a2z!