SEATTLE- Boeing predicts a demand for 8560 new commercial aircraft in China by 2042, driven by robust economic growth and increased domestic air travel. According to Boeing's Commercial Market Outlook (CMO), China's commercial fleet is expected to more than double to nearly 9,600 jets over the next 20 years.
As air travel continues, China will account for 20% of global airplane deliveries over the next two decades. The prediction's conclusion anticipates that China's domestic aviation market will become the world's largest, propelling the demand for 6,470 single-aisle airplanes such as the Boeing 737 MAX family.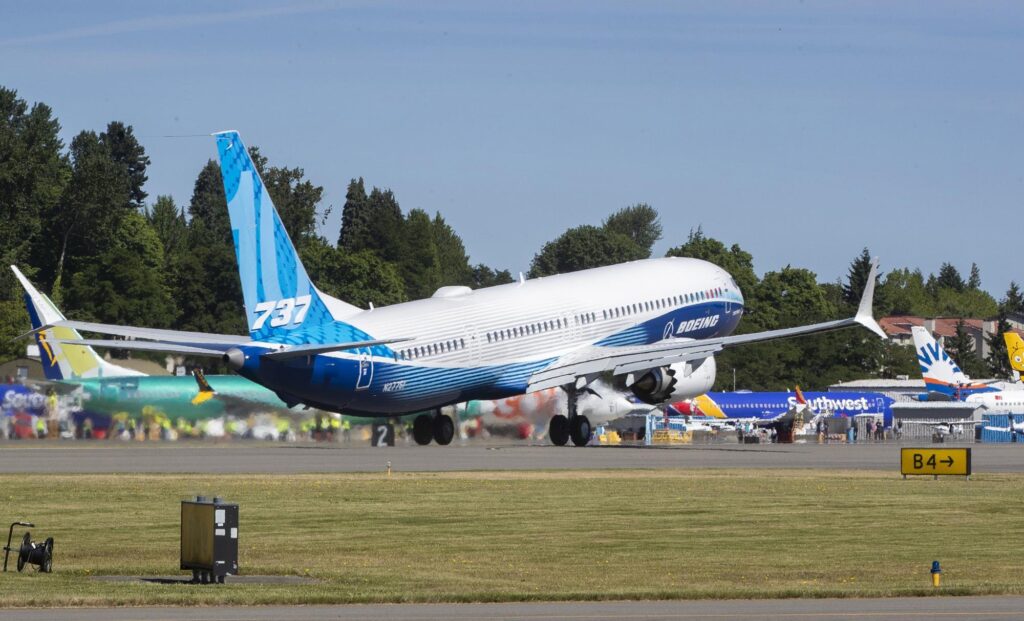 Boeing China CMO Projections
Chinese carriers will need 1,550 widebody airplanes primarily to support their expanding international route network. In addition to the increasing demand for single-aisle jets.
Two-thirds of the anticipated deliveries in China will be propelled by fleet expansion. At the same time, the remaining portion will involve the replacement of older aircraft with modern, more efficient models designed to reduce CO2 emissions.
E-commerce and express shipping services' continued growth demands for 190 new freighter deliveries in the region.
To accommodate this expanding aviation sector, China will have to recruit 433,000 new personnel, comprising 134,000 pilots, 138,000 technicians, and 161,000 cabin crew members.
Furthermore, the burgeoning Chinese commercial fleet will drive a demand of approximately $675 billion for aviation services, encompassing maintenance, repair, training, and the procurement of spare parts.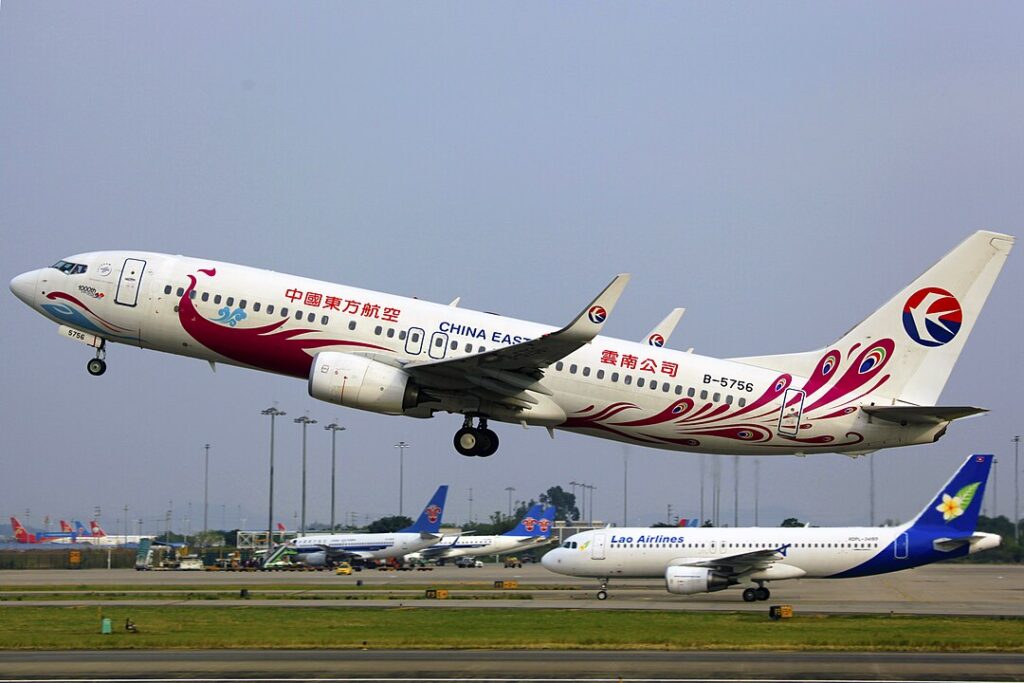 Deliveries of commercial aircraft to China (2023–2042)
China will need the following types of aircraft from 2023 to 2042.
| Delivery of Commercial Aircraft | Number of Aircraft |
| --- | --- |
| Regional Jet | 350 |
| Single Aisle | 6,470 |
| Widebody | 1,550 |
| Freighter | 190 |
| Total | 8,560 |
2023 celebrates the 50th anniversary of Boeing airplanes serving in China. Back in 1972, China ordered ten 707 aircraft as part of its effort to update its commercial fleet.
The very next year, the Civil Aviation Administration of China (CAAC) received its first 707 aircraft from Boeing. Boeing airplanes play a pivotal role in China's air travel and cargo system.
Darren Hulst, Boeing's Vice President of Commercial Marketing, noted that domestic air traffic in China has surpassed pre-pandemic levels. International traffic is also making a steady recovery.
However, he highlighted that Boeing's complete line-up of commercial jets will play a key role in supporting China's continued economic and traffic growth. These aircraft are essential for achieving sustainable and cost-effective expansion in the Chinese aviation industry.
Stay tuned with us. Further, follow us on social media for the latest updates.
Also Read: US Airlines, Including American, United, Delta, and Southwest, want you to Dress Properly – Aviation A2Z
Join us on Telegram Group for the Latest Aviation Updates. Subsequently, follow us on Google News.