MUMBAI- Tata-owned Indian FSC Air India (AI) is set to enhance experience on the Mumbai-New York route with the deployment of its ex-Etihad Airways (EY) Boeing 777 in winter 2023.
India's largest international carrier currently deploys the same type but is owned by itself. Air India's Ex-Etihad has a three-class configuration and will be set to improve the flight experience.
Air India Ex-Etihad 777 on Mumbai-New York
The airline has made changes to its booking system and now includes the Ex-Etihad seating configuration. Further, Air India operates flight AI191 three times a week between Mumbai (BOM) and Newark (EWR), New York.
The airline will continue with the same seating configuration as Etihad Airways used and has made minimal changes to keep costs down. Further, this includes a three-class configuration and will have a total of 330 seats.
Subsequently, the 777-300ER has 8 first-class or closed suites, 40 Business Class or flatbed seats, and 282 standard economy seats.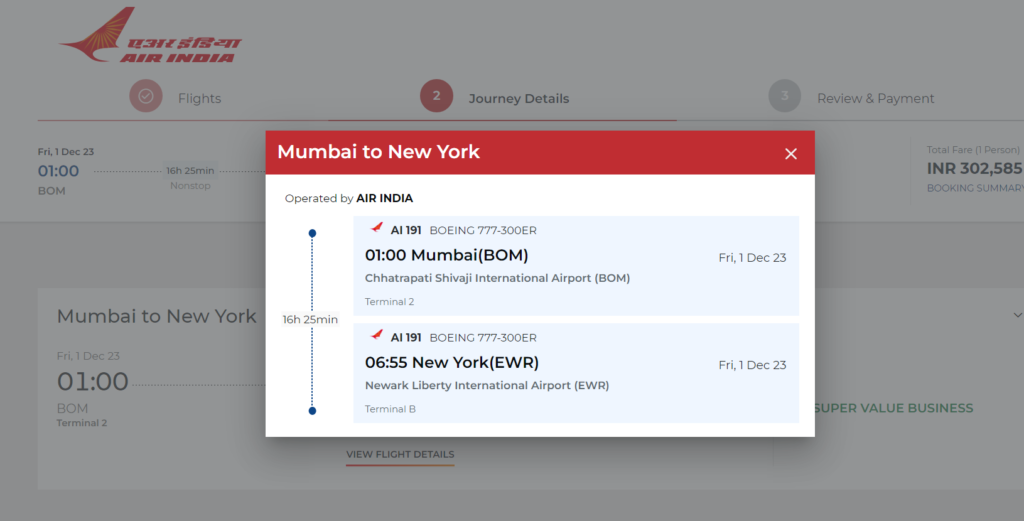 DGCA Registration for Six 777s
Subsequently, On June 29, 2023, the Indian civil regulatory authority, Director General of Civil Aviation (DGCA), registered the six Boeing 777s taken on lease by Air India (AI).
Here's the DGCA registration for upcoming Boeing 777s and their Manufacture Serial Number (MSN).
Registrations are :
1) MSN 39686: VT-AEM
2) MSN 39687: VT-AEN
3) MSN 39688: VT-AEO
4) MSN 39869: VT-AEP
5) MSN 39690: VT-AEQ
6) MSN 41701: VT-AER
Apart from this, the airline also plans to lease three ex-Singaporean 777s.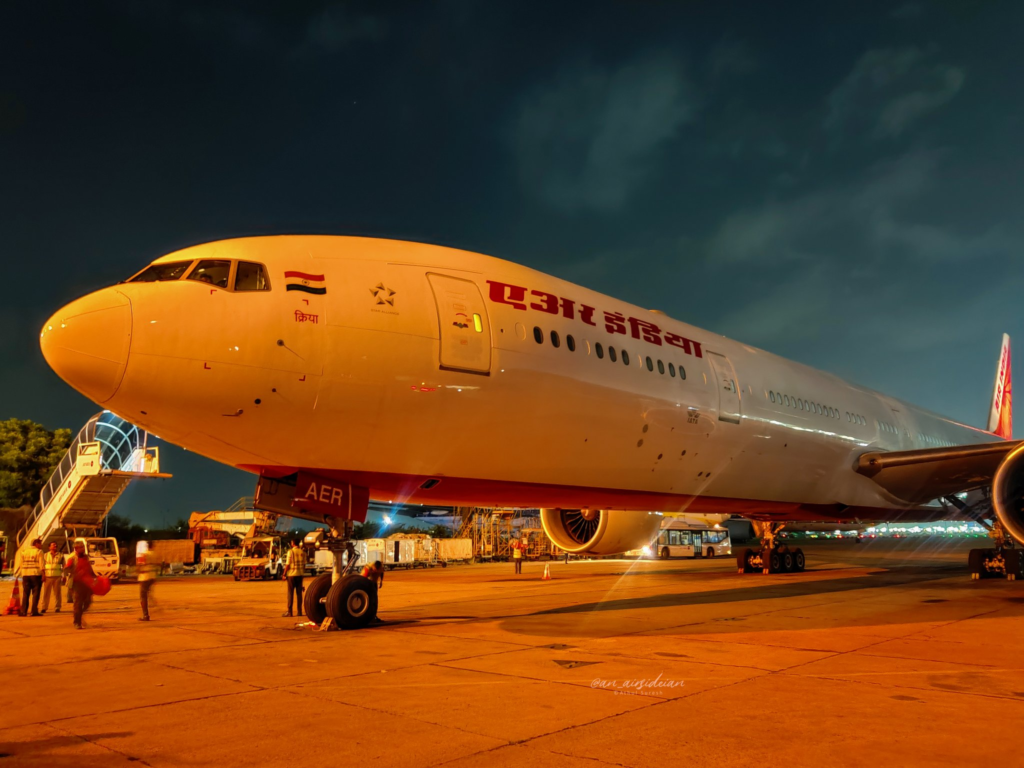 Deployment on Delhi-London Route
Air India (AI) has deployed its first ex-Etihad (EY) Boeing 777 on the Delhi (DEL)– London Heathrow (LHR) route from September 1, 2023.
The airline has signed a lease agreement to purchase six ex-Etihad Boeing 777-300ER. Out of these six, one named Kriya and registered as VT-AER was delivered on August 3, 2023. Further, the aircraft is approximately 10 years old and belongs to Altavair AirFinance.
The DEL-LHR route is currently served by the Boeing 787-8 aircraft. Furthermore, the airline operates 2X and 3X daily flights on alternate days.
Stay tuned with us. Further, follow us on social media for the latest updates.
Also Read: US Airlines, Including American, United, Delta, and Southwest, want you to Dress Properly – Aviation A2Z
Join us on Telegram Group for the Latest Aviation Updates. Subsequently, follow us on Google News.