SINGAPORE- The World's Best carrier, Singapore Airlines (SQ), frequently deploys various aircraft to its Indian destinations, with the Airbus A380 being a prominent choice for flights to New Delhi (DEL) and Mumbai (BOM).
However, there was a period earlier this year when the superjumbo was temporarily replaced by the Boeing 777 for flights to Mumbai. Nevertheless, as of this month, the double-decker Airbus A380 has resumed its service on the Singapore-Mumbai-Singapore route.
Singapore Airlines A380 to Mumbai
Singapore Airlines (SIA) operates two daily flights to Mumbai, one utilizing an Airbus A350 and the other featuring the A380 (currently designated as flight SQ424 from Singapore to Mumbai). Additionally, there is an extra A350 service offered every Friday and Saturday.
Data sourced from Cirium reveals that from January to May, SIA maintained daily A380 service between these two destinations. However, starting in June, there was a shift as nearly half of these flights were conducted using a Boeing 777-300ER.
By the time July arrived, the Boeing 777 had completely taken over from the Airbus A380 for reasons known only to Singapore Airlines. This pattern persisted throughout August.
However, enthusiasts of the A380 didn't have to endure a lengthy wait, as the airline reintroduced the superjumbo on the Mumbai route on September 1st, following a two-month hiatus. According to available data, the A380 is set to remain a fixture on the Mumbai route well into the upcoming year.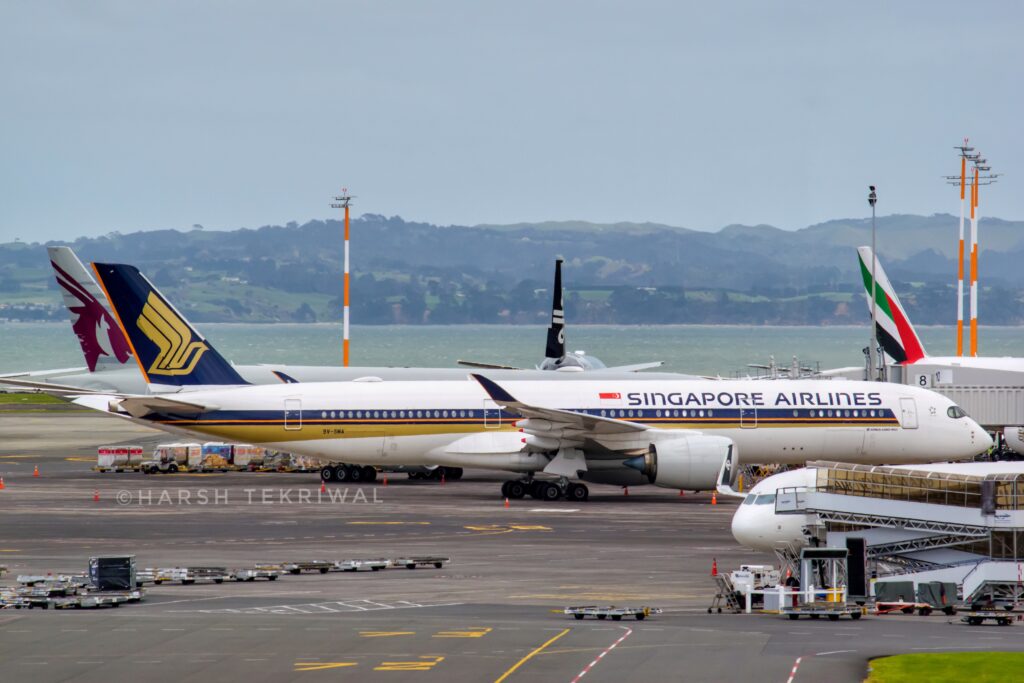 Indian Routes and SQ Growth
Singapore Airlines operates an extensive flight network in India, utilizing a diverse fleet that includes Airbus A380, A350, Boeing 737 MAX 8, and Boeing 787-10 aircraft to serve cities such as Ahmedabad, Bengaluru, Mumbai, Kolkata, Kochi, Delhi, Hyderabad, and Chennai.
Among these destinations, Delhi and Mumbai are the exclusive recipients of the A380 service.
In September alone, Singapore Airlines had a total of 820 scheduled round-trip flights connecting to various cities in India. This number surges beyond 1,000 when incorporating flights operated by SIA's low-cost subsidiary, Scoot.
Given its reliance on international travel, Singapore Airlines faced considerable challenges during the COVID pandemic. Nonetheless, the airline has significantly improved its performance in recent months due to robust travel demand.
During the peak summer travel season in July, it achieved an impressive load factor of 89%. During that month, SIA and Scoot collectively transported over three million passengers, with SIA alone carrying 1.94 million passengers, marking a growth of more than 30% compared to the previous year.
This resurgence in travel is also reflected in the airline's financial results. Singapore Airlines reported a record net profit of S$734 million ($551.51 million) for the first quarter ending on June 30th this year.
This figure represents a substantial increase of 98.4% compared to the same period in the preceding financial year.
All Photos By Harsh Tekriwal (@avgeekwithlens) • Instagram photos and videos
Stay tuned with us. Further, follow us on social media for the latest updates.
Also Read: US Airlines, Including American, United, Delta, and Southwest, want you to Dress Properly – Aviation A2Z
Join us on Telegram Group for the Latest Aviation Updates. Subsequently, follow us on Google News.