MUMBAI- India's youngest and greenest carrier, Akasa Air (QP), is now eligible to start international flights to various destinations. Subsequently, the airline eyes the Middle East and Southeast Asian cities to start initial Int'l operations.
Having celebrated its one-year milestone earlier this month, Akasa Air has now shifted its focus towards initiating international routes.
This strategic shift follows the receipt of its 20th aircraft in August, which grants the low-cost carrier the capability to operate overseas in accordance with Indian regulatory guidelines.
Akasa Air Plans International Destinations
In a recent conversation with India's CNBC-TV18, Aditya Ghosh, co-founder of Akasa Air, provided further insights into the airline's global expansion plans.
"We have achieved a remarkable pace in India's aviation industry, becoming the fastest airline to venture into international operations. Our target range of five to six hours aligns perfectly with our aircraft type and the demand landscape in the SAARC countries, Middle East, and Southeast Asia."

Aditya Ghosh, co-founder of Akasa Air
While Ghosh didn't specify the precise Middle Eastern countries in focus, the airline has been actively exploring international opportunities this year.
This intention was hinted at during the Paris Air Show in June when Akasa Air confirmed an order for four Boeing 737 Max aircraft, expanding its existing order book of 72 aircraft, which includes 23 737-8s and 53 high-capacity 737-8-200 aircraft.
At that time, the airline also indicated its plans to announce another significant three-digit aircraft order before the close of 2023, alongside the launch of international operations by the end of the year.
Some Troubles
In August alone, a minimum of 19 pilots quit Akasa Air (QP) without completing their notice period, and it's reported that more resignations are in progress, driven by attractive job offers from Air India Express (IX).
Recognizing the escalating demand for Boeing 737 captains within the nation, Akasa Air has undertaken its second salary increment for pilots in two months.
The recent revision entails a combination of a monthly loyalty reward of ₹100,000 and a substantial long-term incentive of ₹25,00000, reflecting the ongoing wave of pilot resignations.
In June, Akasa Air augmented pilot salaries by 40%. In conjunction with the salary increment, the airline also revised allowances and promotion criteria and initiated the provision of pilot bases in Mumbai and Delhi.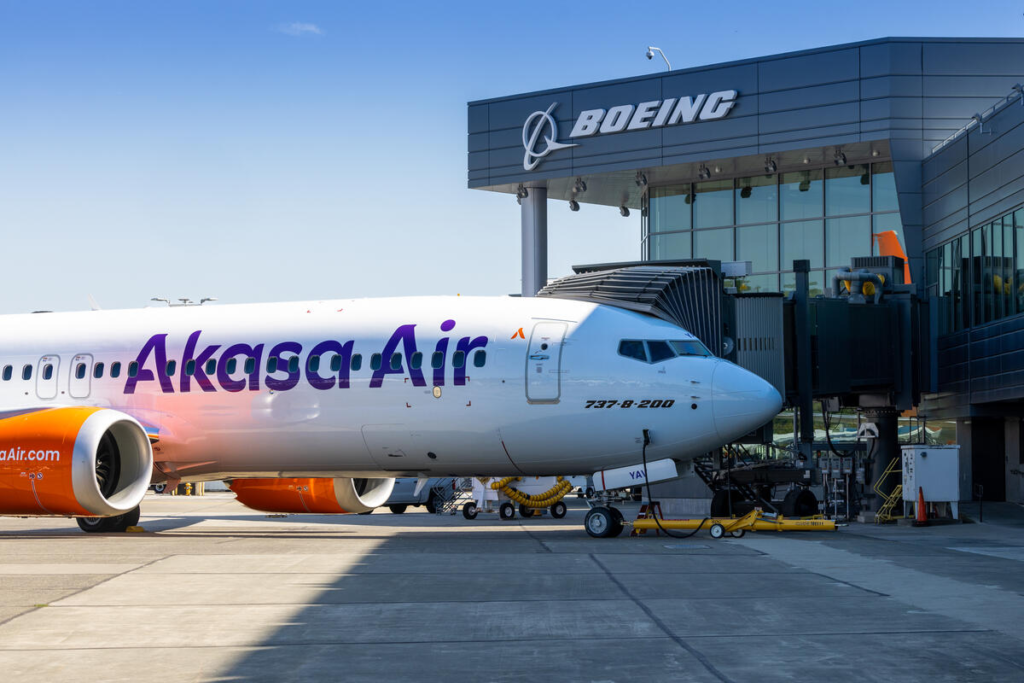 Future Plans
Akasa Air is considering the expansion of its network into the states of Karnataka, Maharashtra, Goa, and Kerala, according to sources familiar with the airline's strategy told Moneycontrol.
It is anticipated that Akasa Air could capitalize on certain advantageous time slots in these regions, as Go First (G8) might potentially release them, even if Go First recommences operations later.
Akasa has announced its intention to increase its fleet to 28 aircraft by March 2024. Further, the airline will have around 48 737 MAX on Orders at that time.
However, the CEO has said they will likely place larger, three-digit orders in 2023. The order is possibly placed during the Dubai Air Show in November 2023. More Updates are likely to follow in the coming days.
Stay tuned with us. Further, follow us on social media for the latest updates.
Also Read: US Airlines, Including American, United, Delta, and Southwest, want you to Dress Properly – Aviation A2Z
Join us on Telegram Group for the Latest Aviation Updates. Subsequently, follow us on Google News.