MUMBAI- India's youngest and greenest carrier, Akasa Air (QP), has received approval to operate international Flights. Insiders suggest that the airline may initiate its international flights as early as December, with initial destinations targeting Middle Eastern countries.
However, it's important to note that the government has not yet granted traffic rights, and the airline will also need approval from the countries it intends to operate in. The allocation of flying rights is typically done on a bilateral and reciprocal basis by governments to their respective airlines.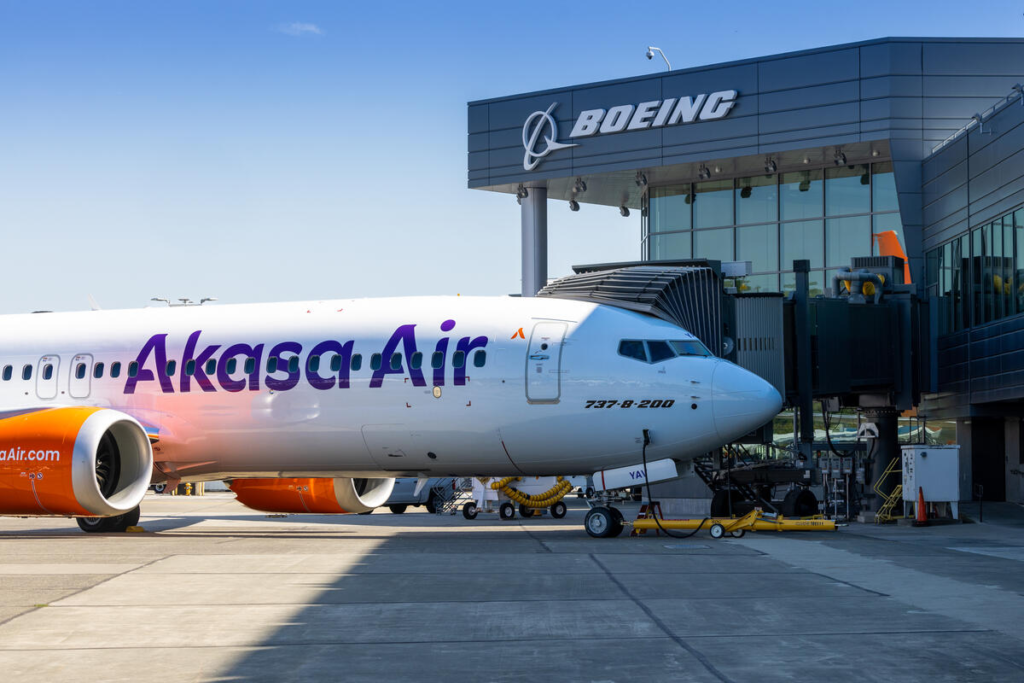 Akasa Air International Flights
Traffic rights on key India-Middle East routes such as Dubai and Doha have already been fully allocated. Airlines are restricted from operating more flights than their allotted quotas, reported ET.
Obtaining a license to operate international routes represents a significant opportunity for the airline to expand its operations.
International routes tend to be more lucrative due to lower competition, and they also lead to better aircraft utilization as planes can operate on longer routes.
Previously, airlines were required to have at least five years of domestic route experience and a fleet of 20 aircraft before gaining permission to operate internationally. However, the five-year experience requirement was eliminated in 2016 when a new civil aviation policy was introduced.
Fastest Growing Airline in the World
Akasa Air commenced operations in August of 2022. It currently serves 16 destinations, running over 900 weekly flights with a fleet comprising 20 Boeing 737 MAX aircraft.
In addition to the existing 20 aircraft, the airline has placed orders for an additional 56 737 Max planes.
The airline has experienced rapid growth, adding 20 aircraft within a year since its launch in August. In this short span, it achieved a 5% market share, surpassing SpiceJet, which faced expansion challenges due to financial difficulties.
However, a series of resignations by 43 pilots within two months has created a crisis for the airline. The airline's market share declined by over 1%, and it had to cancel more than 630 flights in August.
Akasa Air has taken the matter to the Bombay High Court, arguing that the resignations are invalid since the pilots did not fulfil the 6-month notice period stipulated in their employment contracts.
Stay tuned with us. Further, follow us on social media for the latest updates.
Also Read: US Airlines, Including American, United, Delta, and Southwest, want you to Dress Properly – Aviation A2Z
Join us on Telegram Group for the Latest Aviation Updates. Subsequently, follow us on Google News.