LOS ANGELES- American Airlines (AA) flight from Los Angeles (LAX) to London (LHR) made a U-turn after the cabin crew reported toilets were not working and choked.
The airline deployed its widest and longest Boeing 777-300ER fleet to serve its passengers on this route. This is the second time the American 777 returned to its origin and on the same route.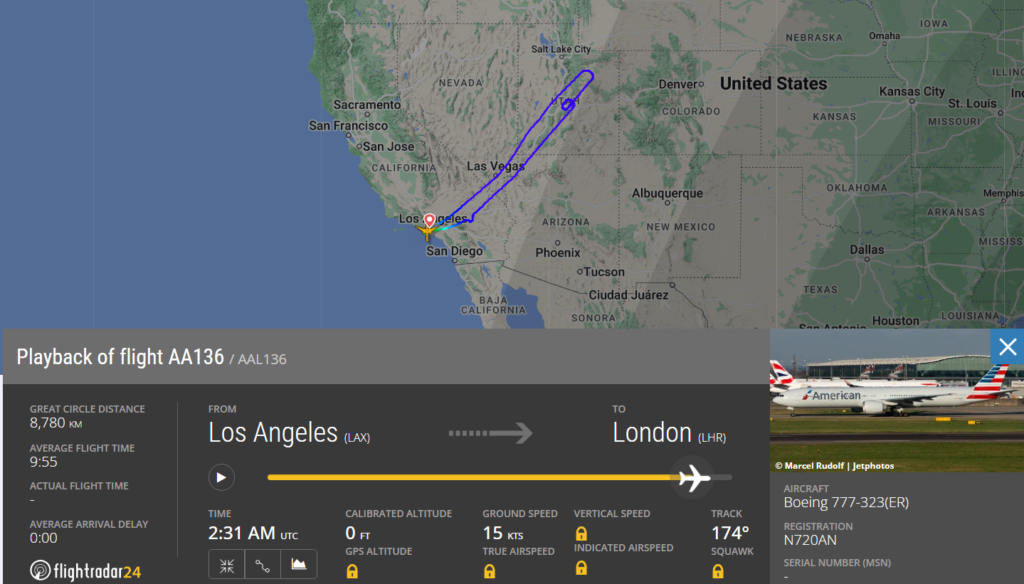 American Airlines Choked Toilets Issue
On August 4, 2023, American Airlines flight AA136 took off from Los Angeles (LAX) at 11:22 PM UTC. After flying more than one hour towards London Heathrow (LHR), the crew reported issues with four toilets.
FYI, the Boeing 777-300ER features nine toilets, one in front for crew use, five in the middle, and three at the back. So four out of nine toilets not working is a big deal on a ten-hour flight with around 300 passengers onboard.
After one hour flight turned back towards LAX. But, they needed to burn the extra fuel to fly to LHR. So they made a holding pattern over Utah for 30 minutes and landed safely at LAX at 2:30 AM UTC.
One of our readers who flagged the incident and was onboard the aircraft stated,
Saw your story on AA Flight 135 Heathrow to LAX diverting due to toilet issue. Same thing happened today. AA FLight 136 Aug 4, from LAX to LHR. 1.5 or so hours into the flight, diverted and flew back to LAX. Passengers told 4 toilets not working. They were told they would be rebooked and leave at 12:30 am Aug. 5. At midnight they were told they weren't going. The plane was leaving at 4 p.m. the next day. Horrid.  What Is wrong with their toilets. Same type of plane. Boeing 777-300ER.

Aviation A2Z Reader
This is not the first time the passengers went through a tough time and a horrible experience. American Airlines need to look into their Boeing 777s and control such avoidable issues.
The aircraft involved in the incident is Boeing 777-300ER, registered as N720AN. Further, it is 10.5 years old, not that old, and still having such issues. We suggest FAA should investigate the repeated issues with the same aircraft type and on the same route.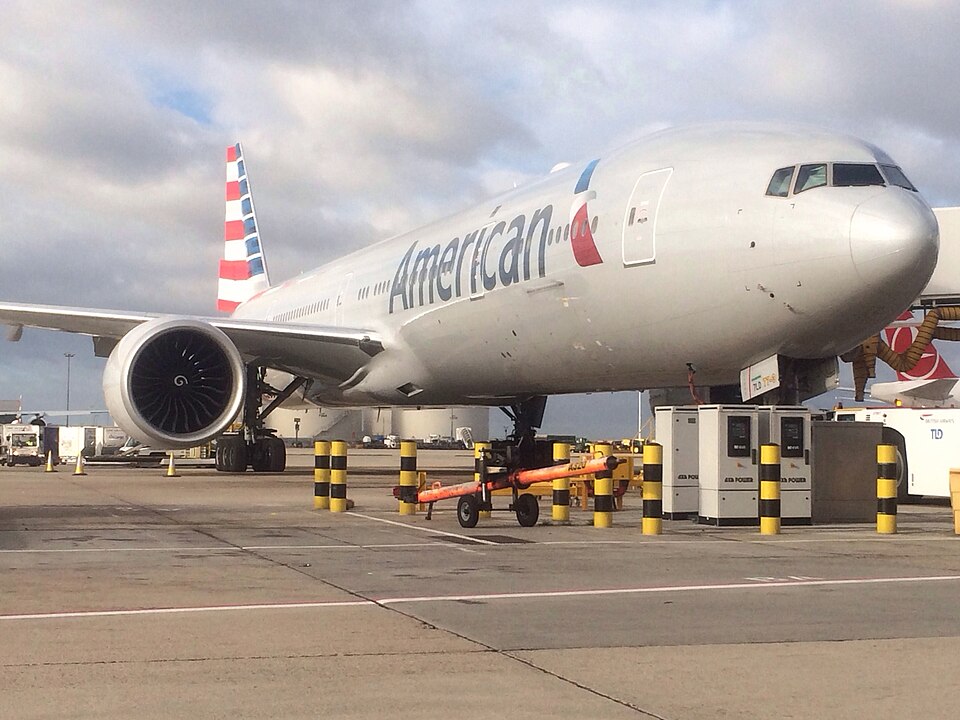 Similar Incident
On July 21, 2023, American Airlines (AA) Passengers onboard the flight from London (LHR) to Los Angeles (LAX) faced an unexpected ordeal as their aircraft was forced to divert back to Heathrow Airport shortly after takeoff.
The diversion occurred due to a technical problem that left all the airplane's lavatories out of action.
The flight, operated by American Airlines as AA135, had already experienced a delay of over two hours as aircraft maintenance engineers worked to fix trouble with the waste disposal system. Unfortunately, the issue resurfaced once the Boeing 777-300 took off en route to California.
While flying over the west coast of Ireland, the pilots were compelled to execute a 180-degree turn and head back to London Heathrow due to the lavatories' malfunction.
The nine-year-old aircraft, with a maximum capacity of 304 passengers in the configuration used by American Airlines, landed back in London less than two hours after departure.
Regrettably, the problem persisted, necessitating passengers to spend the night in London before the aircraft could be repaired and returned to service the following afternoon.
Stay tuned with us. Further, follow us on social media for the latest updates.
Also Read: US Airlines, Including American, United, Delta, and Southwest, want you to Dress Properly – Aviation A2Z
Join us on Telegram Group for the Latest Aviation Updates. Subsequently, follow us on Google News.