ATLANTA- On Wednesday, passengers were forced to evacuate a Delta Air Lines (DL) flight DL1437 operated by Boeing 757 due to a tire on the landing gear bursting upon touch down at Atlanta (ATL).
The incident occurred when the left main gear tire suffered a blowout during a firm landing at approximately 6 p.m. at Hartsfield-Jackson Atlanta International Airport (ATL). The FAA provided details of the occurrence in an official statement.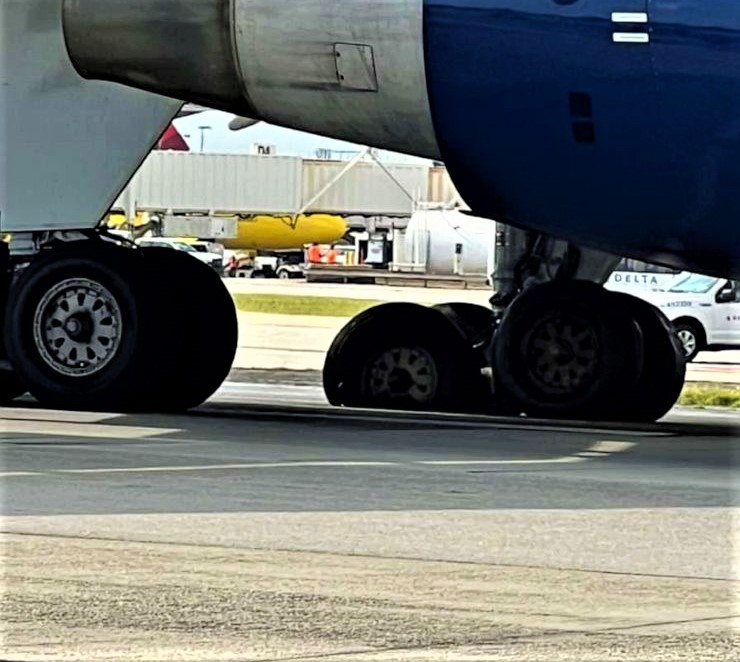 Delta 757 Tire Pops upon Landing
Passengers who were on board the flight, originating from Richmond International Airport in Virginia, were required to exit the aircraft through its emergency exits located on the sides, as per information provided by the FAA.
An unidentified female passenger who was on the flight shared with WSB, ABC News Atlanta's affiliate, that during the turbulent landing, one tire burst and another tore apart. This resulted in the aircraft skidding on the runway.
Following the evacuation of the passengers from the plane, they were directed to board a bus. This transported them to a terminal within the airport, as confirmed by Delta.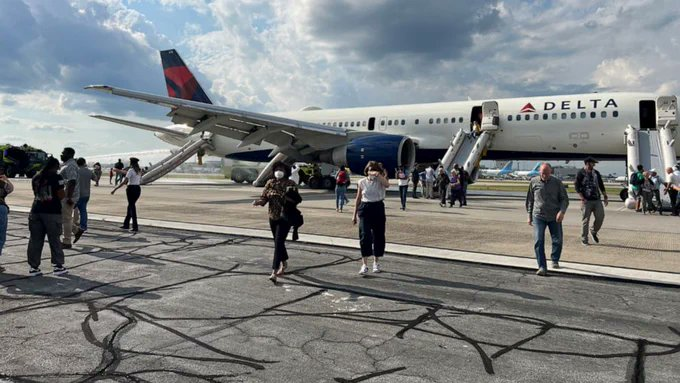 Delta Statement
Delta expressed gratitude for the dedicated work of the flight crew and the first responders from Hartsfield-Jackson Atlanta International Airport to ensure a secure landing of flight 1437 at their hub that afternoon.
In a statement to ABC News, Delta apologized to all affected by this incident. Further underlining that the safety of their customers and crew remains of paramount importance.
The flight accommodated approximately 190 passengers, and according to airline authorities, Delta was informed of one individual sustaining an injury. As stated by the FAA, the occurrence is not anticipated to impact air traffic control operations.
The FAA affirmed its intention to conduct an investigation into the incident at Hartsfield-Jackson Atlanta International Airport.
Similar Incident
In the previous month, a Delta 717 aircraft executed a safe landing at Charlotte Douglas International Airport. Despite the absence of its front landing gear.
Delta conveyed that none of the 96 passengers, two pilots, and three flight attendants on the Boeing 717 encountered any injuries.
Delta further explained that its pilots received a notification indicating the nose gear was insecure. They conducted a maneuver in proximity to the Charlotte airport's air traffic control tower, allowing visual inspection.
This inspection revealed that the nose landing gear doors were open while the nose gear remained raised.
Stay tuned with us. Further, follow us on social media for the latest updates.
Also Read: US Airlines, Including American, United, Delta, and Southwest, want you to Dress Properly – Aviation A2Z
Join us on Telegram Group for the Latest Aviation Updates. Subsequently, follow us on Google News.