MUMBAI- On Thursday (August 3, 2023), the fast food giant McDonald's inaugurated a restaurant at the Mumbai International Airport (BOM), asserting it as the nation's pioneering airport drive-thru establishment.
This outlet, managed by McDonald's India (West & South), is conveniently situated a mere 100 meters away from Terminal 2 of the city's international airport.
McDonald's Mumbai Airport Drive-Thru
The company announced that this would also mark the city's inaugural 24×7 operating McDonald's outlet. The airport has over 3,000 sqft of McCafe, a dine-in section, and a takeaway counter.
A dedicated drive-thru lane and a customer ordering display board is available for customers to conveniently place their orders and savor their meals on the move.
Additionally, four self-ordering kiosks have been installed to assist customers in saving time. With this new addition, McDonald's has established three outlets in T2.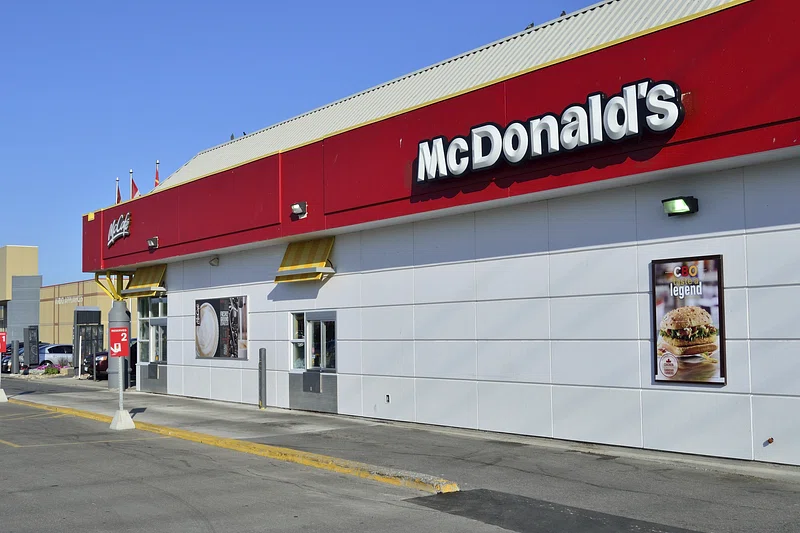 Executive Remarks
Saurabh Kalra, the Managing Director of McDonald's India (W&S), stated that the drive-thru outlet, which merges convenience, speed, and quality, is designed to enhance customers' travel experience by offering enjoyment and convenience.
He further expressed their intentions to extend their footprint in the Mumbai Metropolitan Region and explore opportunities in additional western and southern markets.
Kalra mentioned that McDonald's intends to focus on drive-thru outlets for approximately 35-40% of their new stores in the upcoming four to five years.
These outlets will be strategically located in major city suburbs and along national highways. Out of the 361 restaurants spread across 58 cities that McDonald's operates as of June 2023, a substantial 69 of them are drive-thru establishments.
McDonald's India (West & South) is under the ownership of Westlife Foodworld, formerly known as Westlife Development. Further, its operations have been managed by its subsidiary, Hardcastle Restaurants, since its inception in 1996.
The scope of its license encompasses regions such as Kerala, Tamil Nadu, Puducherry, and Andhra Pradesh. Further to Telangana, Karnataka, Goa, Maharashtra, Gujarat, Chhattisgarh, and portions of Madhya Pradesh.
Stay tuned with us. Further, follow us on social media for the latest updates.
Also Read: Indian Students Deported Back to Delhi from USA on Delta Flight – Aviation A2Z
Join us on Telegram Group for the Latest Aviation Updates. Subsequently, follow us on Google News.