BOSTON- Atlanta-based, world's renowned carrier Delta Air Lines (DL) flight from Boston (BOS) to New York (EWR) made an emergency landing due to a possible security breach.
The flight was operated by Republic Airways (YX) on behalf of Delta (DL) using the Embraer E175LR aircraft.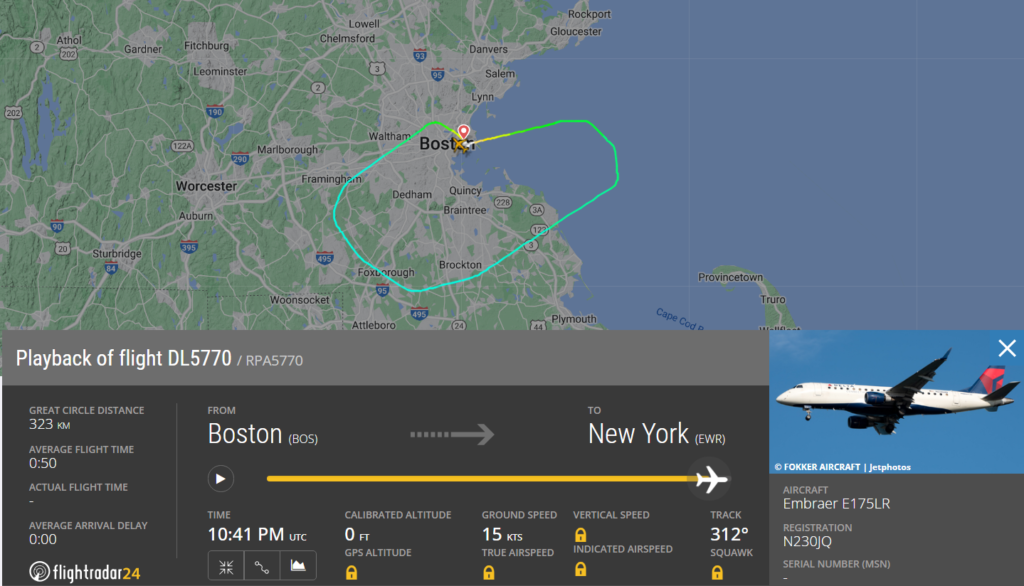 Delta BOS-JFK Emergency Landing
The Federal Aviation Administration (FAA) reported, 'On Sunday, July 30, Republic Airlines Flight 5770 made a safe return to Boston Logan International Airport at approximately 6:40 p.m. local time due to a reported possible security issue. The aircraft, an Embraer 175, was en route to Newark Liberty International Airport in New Jersey. For further details, please get in touch with the airline or local authorities.'
As per Flight Radar 24 data, the Delta flight operated by Republic Airlines (YX) took off from Boston Logan Int'l Airport (BOS) at 10:15 PM UTC. Immediately after takeoff, the flight crew reported a possible safety problem.
Following this, the flight made a U-Turn towards BOS and made a heavy landing at around 10:40 PM UTC. The flight only remained airborne for 25 minutes.
The security issue could be related to a person breaching the cockpit to some unruly passenger, troubling the flight crew, or anything that could affect the safety of the aircraft and its occupants.
We will keep you posted once we have more details on it.
Earlier this week, an unruly and drunk Delta passenger assaulted and abused the mother and daughter on a flight.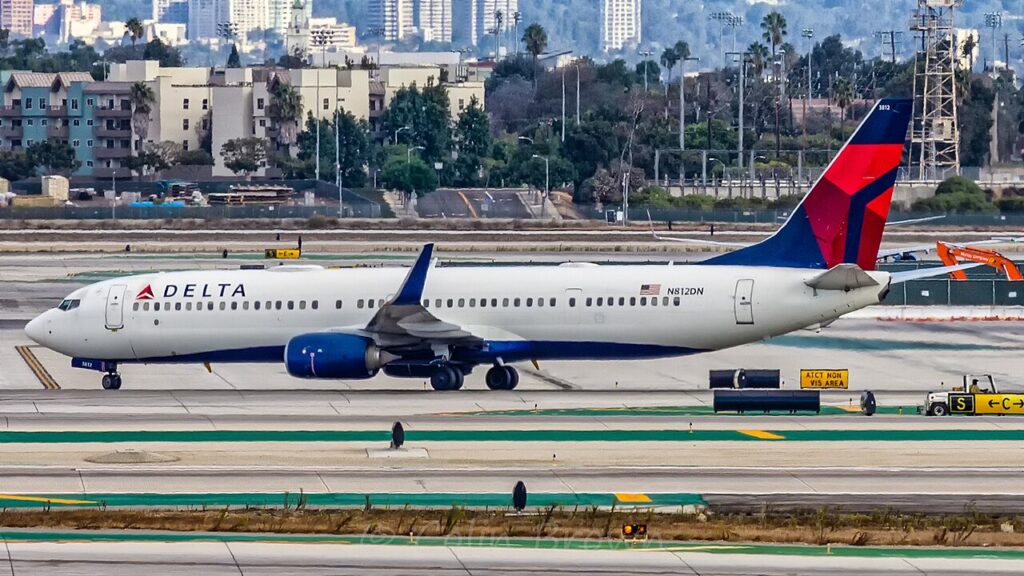 Drunk Passenger Assaults Mother and Teen Girl
According to a lawsuit filed in Brooklyn Federal Court, a passenger on a Delta Air Lines (DL) flight allegedly consumed numerous alcoholic drinks, including at least 10 vodka drinks and a glass of wine, before inappropriately touching a 16-year-old girl and her mother.
The lawsuit claims that during the almost 9-hour flight from New York (JFK) Airport, the flight attendants "blatantly ignored" the pleas for help from the affected passengers, even when they requested the passenger's alcohol service to be stopped.
"What happened to them during a flight was not just a nightmare. It was completely preventable," said the family's lawyer, Evan Brustein, of the July 26, 2022 trip.
According to lawsuit documents submitted on Tuesday in a Brooklyn Federal lawsuit, flight attendants on a nightmare journey out of JFK Airport "blatantly ignored" the couple's cries for assistance. This also includes a demand to stop providing the abuser with alcohol.
Stay tuned with us. Further, follow us on social media for the latest updates.
Also Read: US Airlines, Including American, United, Delta, and Southwest, want you to Dress Properly – Aviation A2Z
Join us on Telegram Group for the Latest Aviation Updates. Subsequently, follow us on Google News.