NEW YORK- Today, on August 1, 2023, Atlanta-based Delta Air Lines (DL) flight from Berlin (BER) to New York (JFK) made an emergency landing at Amsterdam (AMS).
Further, Delta operates daily nonstop flights between two cities. Today's flight is operated by its old and grumpy Boeing 767, which is in the news for multiple incidents. The reason for today's diversion is unknown at the time of writing.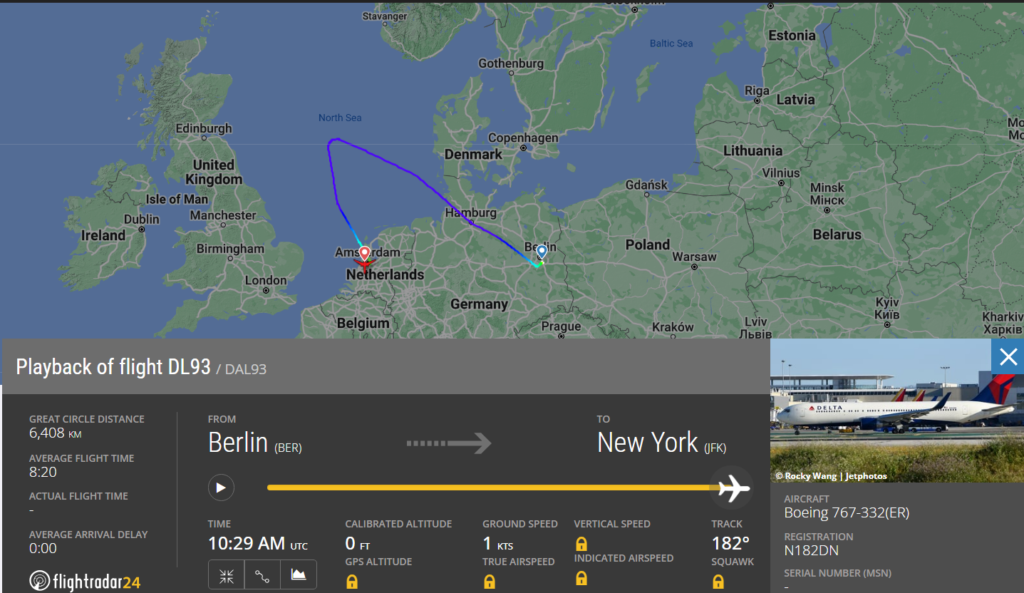 Delta Berlin to New York Emergency Landing
According to FlightRadar24 (FR24) data, the Delta (DL) flight took off from Berlin Brandenburg International Airport (BER) at 8:45 AM UTC.
After being airborne for exactly one hour, the flight crew diverted from the original path. Shortly, they declared an emergency. At the time of the emergency declaration, the flight was over the North Sea.
The flight crew contacted Amsterdam ATC and asked for an emergency landing. After getting approval, the flight landed safely at Amsterdam Schiphol Airport (AMS) at around 10:24 AM UTC.
The emergency's severity is serious as the pilot immediately turned towards an alternate aerodrome. This can be due to an onboard medical incident or some important system technical snag.
Well, we don't know yet for sure. But We know that the aircraft involved in the incident is Delta's Boeing 767-300ER, registered as N182DN. Further, it is an almost 31 years old aircraft, operational since 1992, older than Qatar Airways (QR).
We are waiting for the FAA Preliminary report on this, so stay tuned, and we will keep you posted.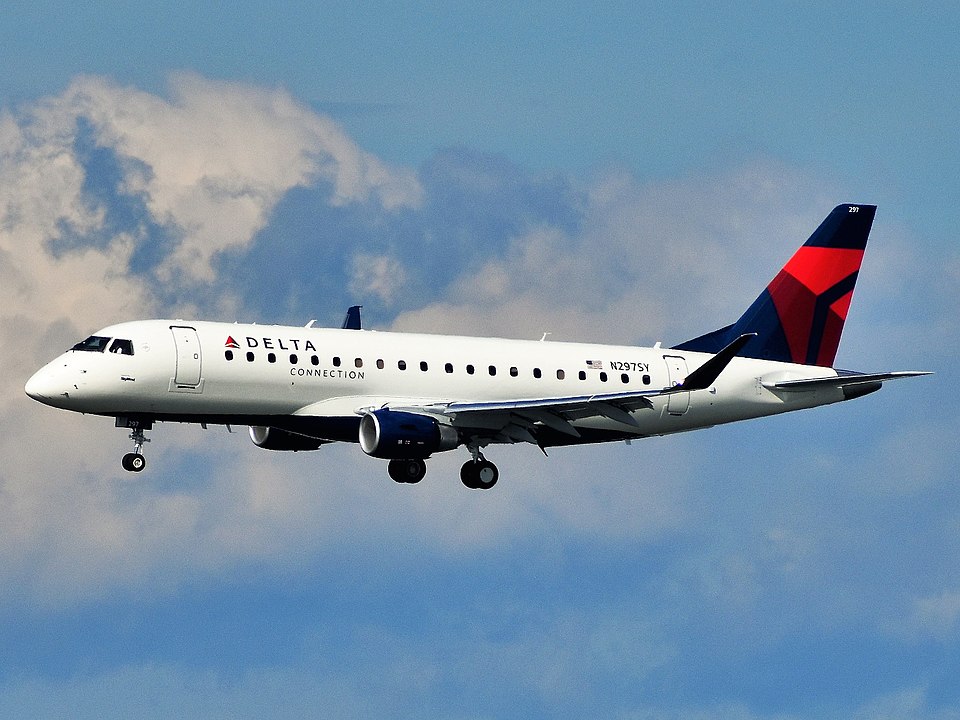 DL's BOS-JFK Emergency Landing
Delta Air Lines (DL) flight from Boston (BOS) to New York (EWR) made an emergency landing due to a possible security breach.
The flight was operated by Republic Airways (YX) on behalf of Delta (DL) using the Embraer E175LR aircraft.
The Federal Aviation Administration (FAA) reported, 'On Sunday, July 30, Republic Airlines Flight 5770 made a safe return to Boston Logan International Airport at approximately 6:40 p.m. local time due to a reported possible security issue. The aircraft, an Embraer 175, was en route to Newark Liberty International Airport in New Jersey. For further details, please get in touch with the airline or local authorities.'
As per Flight Radar 24 data, the Delta flight operated by Republic Airlines (YX) took off from Boston Logan Int'l Airport (BOS) at 10:15 PM UTC. Immediately after takeoff, the flight crew reported a possible safety problem.
Stay tuned with us. Further, follow us on social media for the latest updates.
Also Read: US Airlines, Including American, United, Delta, and Southwest, want you to Dress Properly – Aviation A2Z
Join us on Telegram Group for the Latest Aviation Updates. Subsequently, follow us on Google News.