MEMPHIS- Fort Worth-based American Airlines (AA) flight from Charlotte Douglas Int'l Airport (CLT) to Denver Int'l Airport (DEN) operated by A321 diverted to Memphis Int'l Airport (MEM) due to foul odor.
American Airlines operates four to five daily flights between CLT and DEN. The airlines deploy an A321 fleet to serve this route.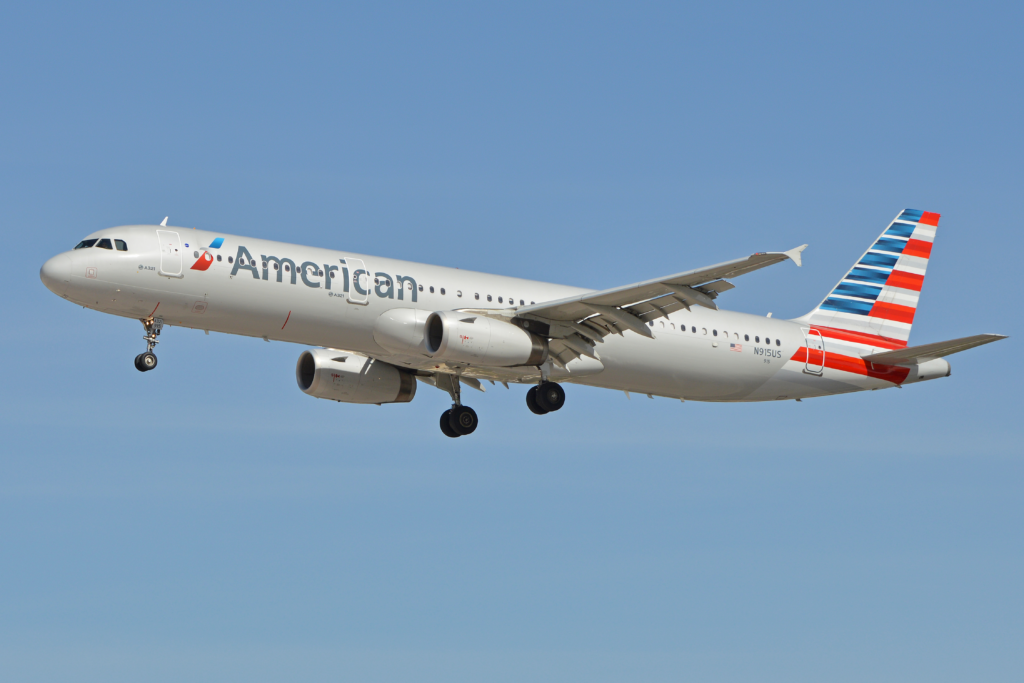 American Airlines A321 diverted Over Foul Odor
According to the Reddit source, which was present on the flight praised the AA crew for handling the emergency.
The user wrote, "AA 473 CLT to DEN was diverted to Memphis yesterday evening due to an unknown odor that sicked several flight attendants (and maybe even a few passengers)."
"I can"not stop thinking about those flight attendants and hope they are ok. Just have to say AA handled everything the best they could and got us a new plane and crew 3 hours later," Reddit User added.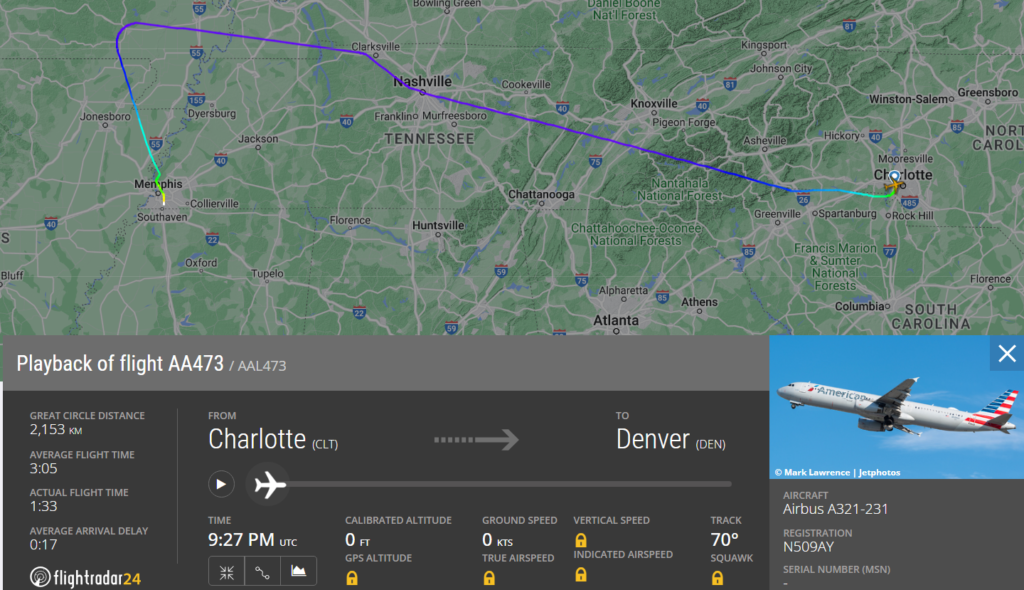 Flight Timeline
Now let us establish a timeline with the help of Flight Radar 24 (Note: FR24 also did not notice diversion).
According to FR24, On July 11, American Airlines flight AA473 took off from CLT at 10:43 PM UTC. After being airborne for almost one hour and ten minutes, the flight crew experienced an unexpected odor and diverted to MEM.
The exact reason behind the foul odor is yet to be known, and we will keep you posted if we have more information about it. Subsequently, the flight landed safely at MEM at around 12:16 AM UTC.
The aircraft involved in the incident is AA A321-200, registered as N509AY. Further, it is 14.4-year-old aircraft; it is delivered to US Airways (US) back in Feb 2009.
After almost three hours and 30 minutes, the flight departed again at 3:48 AM UTC but this time with another aircraft and crew. Further, AA replaced the aircraft with a 10.6-year-old A321-200 having reg N977UY.
The flight finally landed safely at Denver (DEN) at around t5:46 AM UTC.
Stay tuned with us. Further, follow us on social media for the latest updates.
Also Read: US Airlines, Including American, United, Delta, and Southwest, want you to Dress Properly – Aviation A2Z
Join us on Telegram Group for the Latest Aviation Updates. Subsequently, follow us on Google News.