ATLANTA- Delta Air Lines (DL), based in Georgia, has unveiled its new approach to target millennial and Gen Z travelers for future growth while simultaneously counting on wealthy baby boomers to opt for expensive premium tickets.
In line with its strategy to cater to younger travelers, Delta has prioritized investing in technology advancements, including enhanced in-flight Wi-Fi and personalized entertainment options.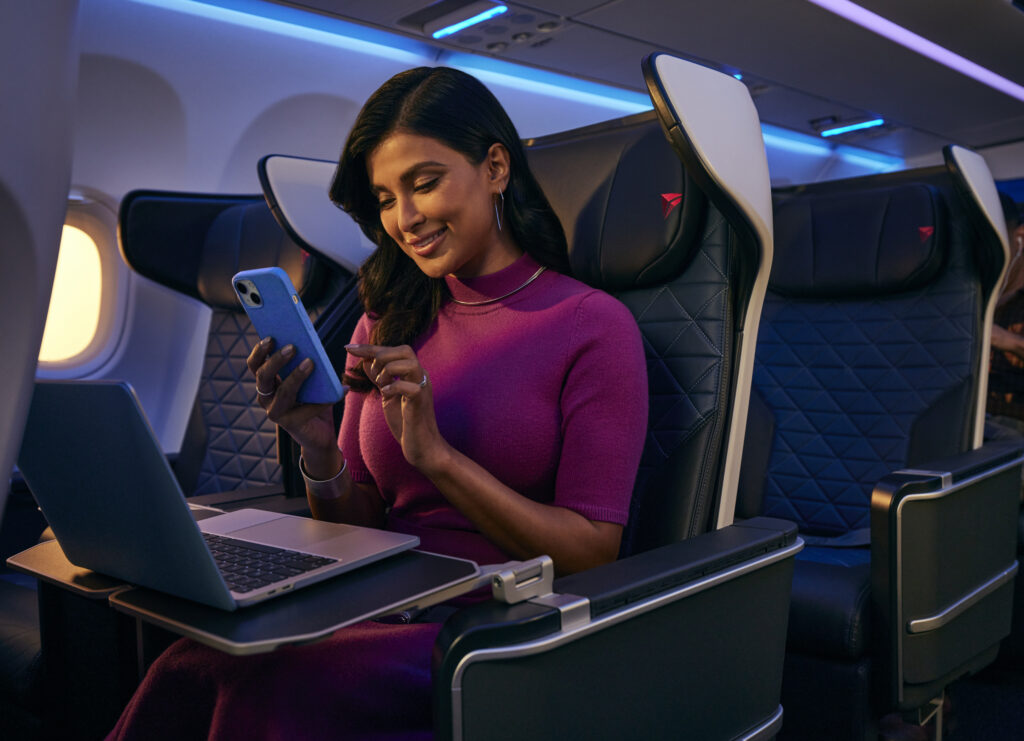 Delta New Dual Approach
The airline has implemented the technology on 100 planes, allowing SkyMiles members to access a dedicated portal through their mobile devices or laptops during flights. This portal provides free access to Paramount+ with Showtime, New York Times games, and other services.
Delta has also introduced Digital ID bag drop lines at Hartsfield-Jackson International Airport. Subsequently, making check-in more efficient for frequent flier members with their passport and TSA PreCheck details in their SkyMiles profile.
The airline has also established a PreCheck express lobby using facial recognition technology.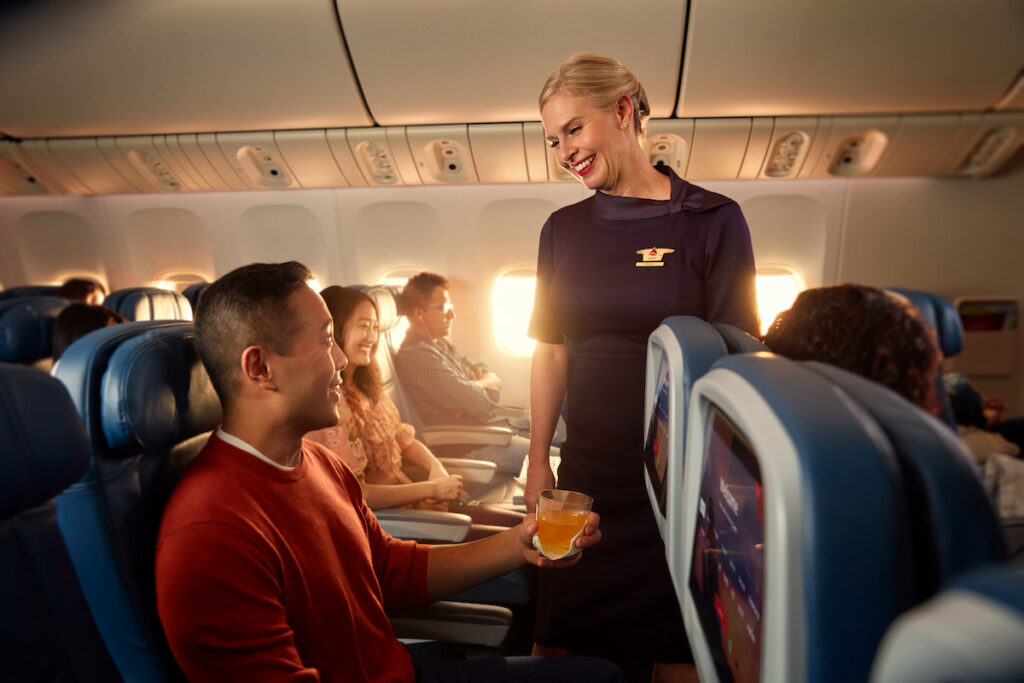 Boomers' Desire for Premium Travel
Delta's younger target audience seeks "love experiences," and values travel and personalized services, according to Delta President Glen Hauenstein.
With increased flexibility in their schedules, these travelers prioritize their preferences and explore the world. During an Investor Day event, Delta outlined its revenue growth strategy, with projected earnings of $54 billion this year and an operating margin of 10-12%.
This forecast is supported by the expectation that many passengers will willingly pay higher prices for tickets.
Delta recognizes the potential of baby boomers, who are now retiring and actively crossing off destinations from their travel bucket lists.
The airline is counting on them to opt for premium seats, first-class experiences, and other luxurious amenities during their trips.
Delta CEO Ed Bastian acknowledges that for high-income consumers, premium travel is their top priority for big-ticket purchases, surpassing even investments in houses, cars, boats, or electronics.
This preference leads Bastian to believe that the current surge in travel will continue for years. Despite concerns of an impending recession. However, Delta is still grappling with the aftermath of the pandemic.
Record Breaking Travel is Expected on July 4
While the Transportation Security Administration expects record passenger volumes during the Independence Day holiday period, Delta, like other airlines, faces challenges.
These include trained staff shortages and aircraft delivery delays. Further, the scarcity of regional jet pilots until 2024 or 2025.
Bastian appreciates the lower costs of hiring younger staff after early retirements during the COVID-19 pandemic.
Delta has made efforts to train its approximately 30,000 new employees hired since the pandemic recovery began, but it has impacted the airline's performance.
Allison Ausband, Delta's Chief Customer Experience Officer, emphasizes the importance of synchronization among all staff members. Subsequently, from ground crew to pilots, to ensure seamless operations.
While Delta's flight schedule at its Atlanta hub has not fully recovered, the airline anticipates reaching pre-pandemic levels by next summer. However, flight disruptions, compounded by recent thunderstorms, have further strained operations.
Bastian acknowledges that service excellence still requires improvement. Further, Delta aims to execute its vision reliably. Any failure to provide reliable service may undermine demand. Subsequently, it poses a risk to the airline's growth plans.
Operational disruptions have resulted in increased costs and attracted attention from politicians advocating for more airline regulations to enhance service quality. Bastian recognizes the need for Delta to address these challenges to maintain its growth trajectory successfully.
Stay tuned with us. Further, follow us on social media for the latest updates.
Also Read: US Airlines, Including American, United, Delta, and Southwest, want you to Dress Properly – Aviation A2Z
Join us on Telegram Group for the Latest Aviation Updates. Subsequently, follow us on Google News.