ATLANTA- Delta Air Line's (DL) extensive trans-Atlantic schedule is now fully operational, providing customers with unparalleled access to breathtaking destinations such as the picturesque golden beaches of France's captivating Cote d'Azur, sun-drenched Mediterranean islands, and culturally rich cities steeped in history.
With Delta, travelers can choose from over 650 weekly flights during the peak summer season, representing an impressive 30% increase in seat capacity compared to the previous year.
Delta Trans-Atlantic Schedule
The comprehensive lineup comprises 77 routes to 32 destinations across Europe and beyond. Delta proudly serves as the leading U.S. carrier in several popular summer destinations, including Italy, Iceland, France, and Greece.
In the last three months alone, Delta has introduced or resumed operations on 31 of these routes, with many originating from major Delta hubs such as Atlanta, Detroit, Los Angeles, and New York-JFK.
Flights From Atlanta
During the month of March, Delta reinstated its daily route connecting Atlanta and Tel Aviv, allowing travelers to journey between these two vibrant cities conveniently.
In May, the airline further expanded its offerings by introducing new daily flights between Atlanta and the charming city of Nice in France. This addition complements the existing service from New York-JFK, which has already gained a reputation as one of Delta's most sought-after seasonal routes.
For customers in Atlanta looking to venture into the scenic highlands or explore majestic castles, Delta now offers direct flights to Edinburgh, Scotland.
This new daily service, which commenced in May, enhances the existing connections from New York-JFK and Boston, providing even more options for travelers seeking to experience the beauty and history of Scotland's capital city.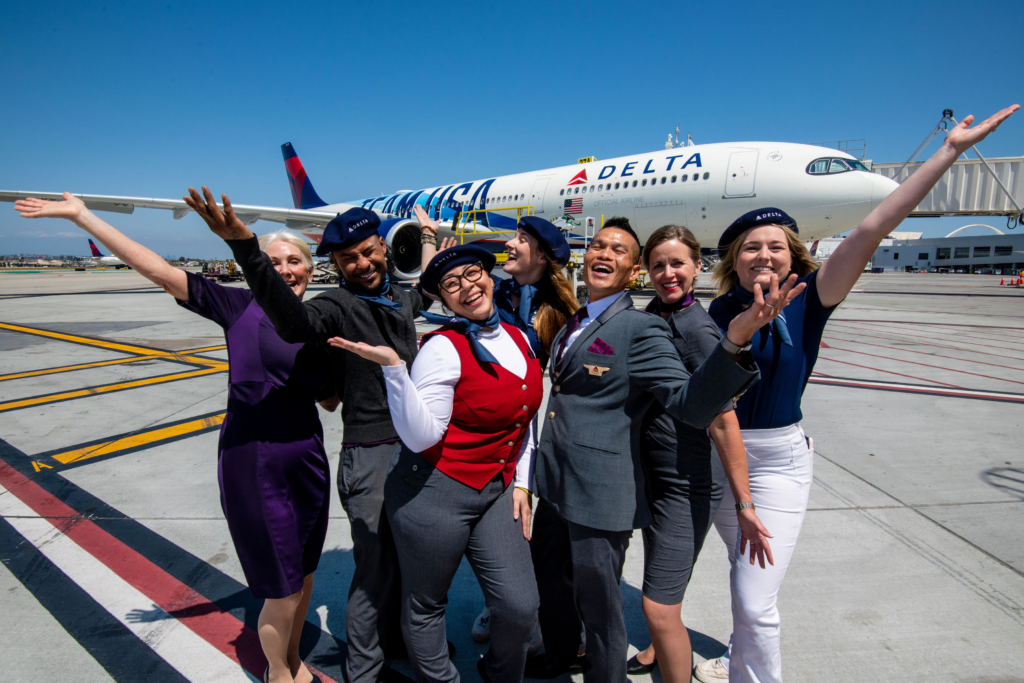 Flights From Los Angeles
As the dominant international airline at Los Angeles International Airport (LAX), Delta solidified its prominent role by reintroducing flights to Paris.
This year-round destination, renowned for its iconic landmarks, is a significant connection hub for travelers attending the upcoming 2024 Olympic and Paralympic Games in Paris as well as the LA28 Games.
Furthermore, Delta catered to the increased summer travel demand by recommencing daily nonstop flights from Los Angeles to London Heathrow, one of the most popular routes for travelers seeking to explore the vibrant city of London.
Flights From New York
Delta has achieved remarkable milestones at JFK Airport with its extensive trans-Atlantic schedule, marking its largest offering from this hub.
With over 230 weekly departures to 26 destinations, Delta has expanded its reach with new additions such as Geneva and the revival of popular summer seasonal routes, including Reykjavík, Venice, Prague, Nice, and Copenhagen.
In addition, Delta has made a highly anticipated return to London Gatwick after a 15-year absence, reestablishing its presence in this important destination.
Furthermore, the airline has restored its flights to Berlin, effectively bringing its flying capacity back to pre-pandemic levels, reflecting a significant step toward recovery.
Flights From Detroit
Recently, Delta Airlines commenced its daily flights from Detroit to Rome, providing customers with an exciting opportunity to delve into the rich history and allure of the Ancient Roman era.
This new route enables travelers to explore the wonders and mysteries of Rome's captivating heritage.
Furthermore, Delta has introduced brand-new daily service to Reykjavik, unlocking a whole new realm of possibilities for adventurous customers.
This route to Iceland's capital city opens doors to breathtaking landscapes, unique cultural experiences, and thrilling outdoor adventures for those seeking exploration and discovery.
For Complete Website Visit DL's Official Website.
Delta Trans-Atlantic Flight Benefits
During trans-Atlantic flights, passengers are offered a range of four distinct experiences to choose from: Delta One or Delta One Suites, Delta Premium Select, Delta Comfort+, and Main Cabin.
For Delta One customers, the experience entails spacious, lie-flat seats that provide ample room to relax.
They also enjoy exclusive amenities such as artisan-made Someone Somewhere amenity kits, plush bedding crafted from recycled materials, an expanded selection of pre-flight beverages, a chef-curated four-course meal, and indulgent desserts like customizable ice cream sundaes.
Comfortable Flights
In the Delta Premium Select cabin, passengers can enjoy enhanced comfort and ample space to unwind. With wider seats, deeper recline, and adjustable footrests and leg rests, travelers can fully relax during their journey. Additionally, they can indulge in an elevated dining experience featuring premium hand-crafted amenities and dedicated service to enhance their overall travel experience.
Irrespective of the cabin class, all customers can benefit from various amenities. These include seat-back screens offering hours of complimentary premium entertainment through Delta Studio.
Further access to in-seat power for charging devices, the option to purchase high-speed Wi-Fi (with complimentary Wi-Fi scheduled to be available on Delta's global fleet by the end of 2024). Also, free mobile messaging services via iMessage, WhatsApp, and Facebook Messenger.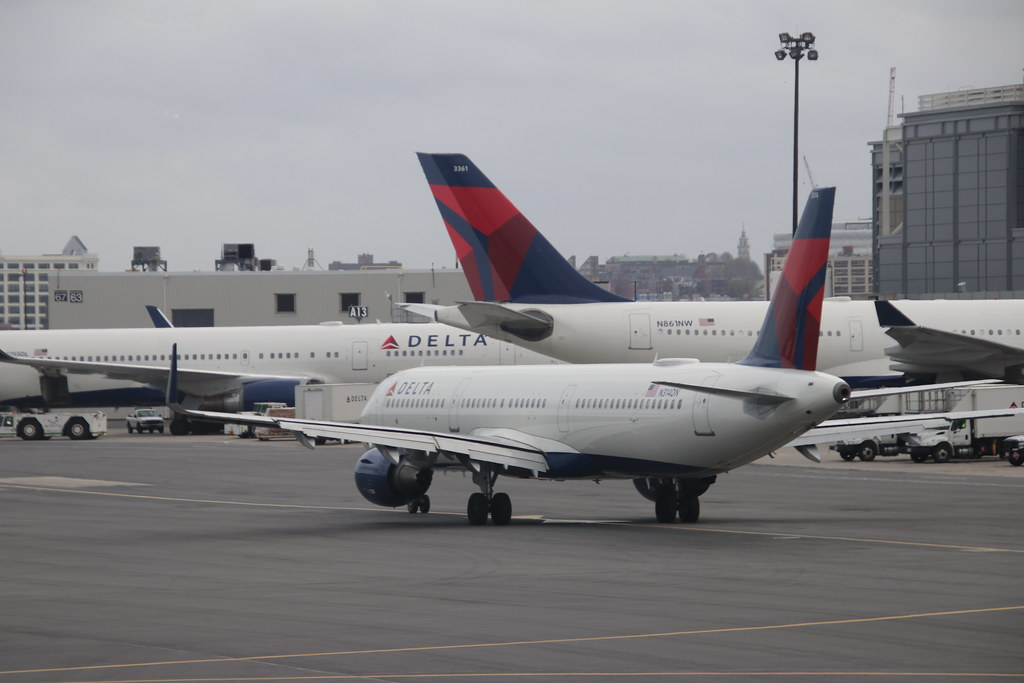 Memorial Day Weekend
With Memorial Day weekend signaling the start of the busy summer season, Delta remains dedicated to providing operational excellence and ensuring a reliable travel experience for its customers.
The Fly Delta app has been enhanced to streamline the journey and offer greater convenience. It now features a redesigned SkyMiles account page, enabling customers to manage their travel plans seamlessly.
Additionally, the app provides real-time updates on Delta Sky Club occupancy, allowing travelers to make informed decisions about their lounge access. These improvements aim to simplify the travel experience and enhance customer satisfaction.
Stay tuned with us. Further, follow us on social media for the latest updates.
Also Read: US Airlines, Including American, United, Delta, and Southwest, want you to Dress Properly – Aviation A2Z
Join us on Telegram Group for the Latest Aviation Updates. Subsequently, follow us on Google News.
Note: All Uncaptioned photos belong to Delta Air Lines (DL)