CALIFORNIA- On June 15, 2023, Virgin Galactic (NYSE: SPCE) officially announced the commencement of its commercial spaceflight operations, marking a significant milestone in the space tourism industry.
The company revealed that the first commercial spaceflight, Galactic 01, is scheduled to take place between June 27 and June 30, 2023.
Further, Monthly spaceflights are expected to follow, starting with Galactic 02 in early August 2023. Subsequently, Virgin Galactic aims to provide regular opportunities for customers to experience the thrill of space travel.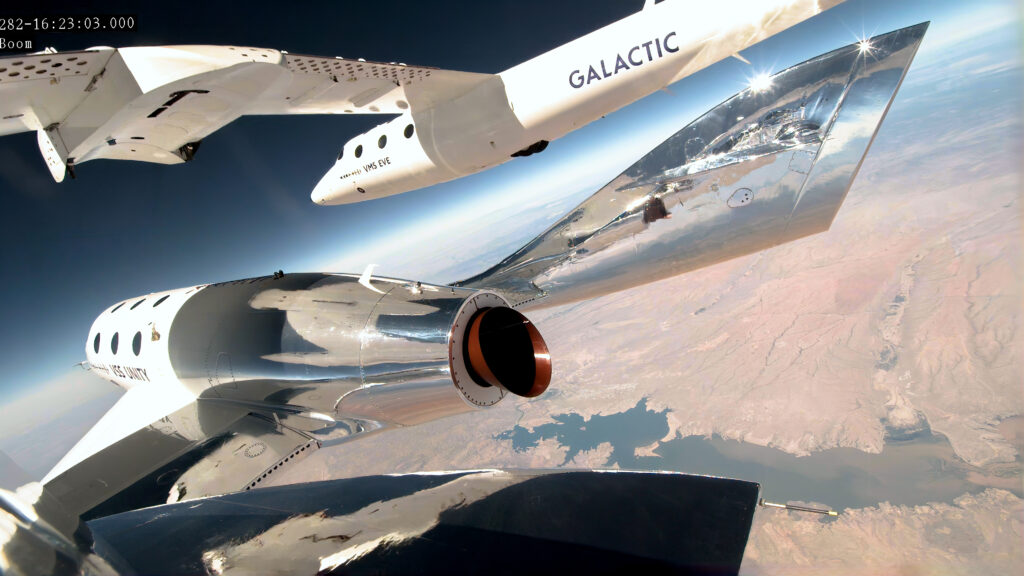 Virgin Galactic Launches Spaceflight Sevices
Virgin Galactic's team and spacecraft are fully prepared to launch its inaugural customers into space. Further, this comes after the successful completion of the Unity 25 spaceflight. Further followed by thorough analysis and vehicle inspections.
Galactic 01, the first commercial mission, will carry three crew members from the Italian Air Force and the National Research Council of Italy.
Subsequently, their primary objective is to conduct microgravity research. Further leveraging the unique capabilities of Virgin Galactic's suborbital science lab.
The Galactic 01 spaceflight will demonstrate the value and potential of Virgin Galactic's suborbital science lab by including scientific payloads on board.
This innovative platform allows researchers to conduct microgravity experiments. Further paving the way for groundbreaking discoveries and advancements.
Following Galactic 01, Virgin Galactic is gearing up for Galactic 02. Subsequently, in the second spaceship, private astronauts will embark on an unforgettable journey to the cosmos.
This unique experience will enable individuals to witness the wonders of space and redefine their understanding of our universe.
Further, the Monthly spaceflights are scheduled to continue. Subsequently ensuring steady opportunities for those seeking the ultimate adventure.
Excitement Builds for Mission
Virgin Galactic aims to share the thrill of space exploration with the world. Livestreams of both the Galactic 01 and Galactic 02 missions will be available on the company's website for viewers to enjoy in real-time.
Further providing a glimpse into the awe-inspiring moments of space travel. Virgin Galactic's CEO, Michael Colglazier, expressed his enthusiasm for this new chapter:
"We are launching the first commercial spaceline for Earth with two dynamic products – our scientific research and private astronaut space missions. This next exciting chapter for Virgin Galactic has been driven by innovation, determination, and a commitment to delivering an unparalleled and truly transformative customer experience."

Michael Colglazier, CEO of Virgin Galactic
As Virgin Galactic officially embarks on its commercial spaceflight service, the world eagerly anticipates realizing dreams and exploring new frontiers in space.
Stay tuned with us. Further, follow us on social media for the latest updates.
Also Read: US Airlines, Including American, United, Delta, and Southwest, want you to Dress Properly – Aviation A2Z
Join us on Telegram Group for the Latest Aviation Updates. Subsequently, follow us on Google News.