LE BOURGET- The Paris Air Show 2023 will witness airlines, leasing companies, and manufacturers converging in Paris to place orders, showcase their latest aircraft, and highlight groundbreaking technologies.
The aviation industry is eagerly preparing for the highly anticipated Paris Air Show 2023. Further, it is set to commence on June 19 after a four-year hiatus.
The focus on decarbonization and the drive towards a more sustainable future will be prominent themes throughout the exhibition.
Paris Air Show 2023 Orders
Preparations for the event have already seen carriers rushing to replenish their order books in anticipation of a robust post-pandemic recovery.
Notable big-ticket purchases and commitments have been made by Ryanair (FR), Air India (AI), and newcomer Riyadh Air (RX) from Saudi Arabia. Riyadh Air, in particular, will utilize the platform to launch its brand. While potentially securing additional aircraft.
Industry experts estimate that this year's Paris Air Show could generate around 2,100 orders and commitments. Further, Airlines such as Air France-KLM, Delta Air Lines (DL), and Malaysian Airlines (MH) are among those considering significant deals.
Due to ongoing challenges in the global supply chain, customers are eager to secure their orders to avoid being pushed to the back of the line.
Airbus (EPA: AIR) has reported near-full order books for narrowbody jets until the end of the decade. While Boeing (NYSE: BA) also faces limited availability for near-term deliveries.
The demand for widebody aircraft, crucial for long-haul routes, has also intensified. Further, countries are lifting travel restrictions, leading to a surge in popularity.
Some Cautions
However, some industry analysts caution that these orders are intended for the 2030s. Further, the rush to secure market share in unproven markets is based on long-term predictions yet to materialize fully.
The projected recovery bolsters the industry's optimism. The IATA is forecasting global airlines to earn $9.8 billion in profit this year collectively. Subsequently doubling their previous estimate from December.
The surge in travel in North America and Europe has driven up ticket prices, contributing to the improved outlook.
In the previous edition of the Paris Air Show in 2019, airlines and lessors placed orders for up to 866 aircraft. Airbus dominated the event due to the grounding of Boeing's Max model following two tragic accidents.
Some Potential Orders
This year, potential deals expected to unfold in Paris include:
Delta Air Lines is anticipated to place a substantial order for Airbus wide-body aircraft. As it looks to rebuild its post-Covid networks and replace aging planes.
Riyadh Air, the Saudi Arabian startup airline, will reveal its new livery and outline its launch plans. Further, it has already ordered 39 Boeing 787 widebody jets. The carrier is expected to finalize orders for hundreds of narrowbody jets during or after the show.
Air France-KLM may disclose plans to replace its aging widebody fleet with more fuel-efficient aircraft. The company is seeking replacements for its Airbus A330 and Boeing 777 jets, which average 20 years of service.
Reports suggest that Air Canada could secure a deal for up to 20 Boeing 787 Dreamliners. As it aims to modernize and expand its long-haul fleet.
IndiGo (6E): The world's largest operator of the A320 series narrowbody jets, IndiGo, is rumored to be considering an order for 500 additional A320s, along with 25 widebody aircraft.
Japan's two largest airlines are engaged in advanced discussions with Airbus and Boeing. Japan Airlines (JL) is focusing on securing single-aisle aircraft, including the A321neo and Boeing 787 widebodies. At the same time, ANA Holdings (NH) aims to place an order for up to 50 A321neo jets, potentially announced after the Paris Air Show.
Philippine Airlines is in the process of concluding its Memorandum of Understanding (MoU) with Airbus. Which pertains to the finalization of an order for nine A350-1000 aircraft.
Additional carriers are actively working to finalize deals, including Turkish Airlines, expected to place a record-breaking order for 600 planes, and Emirates, the world's largest long-haul carrier, potentially adding up to 150 aircraft to their fleet.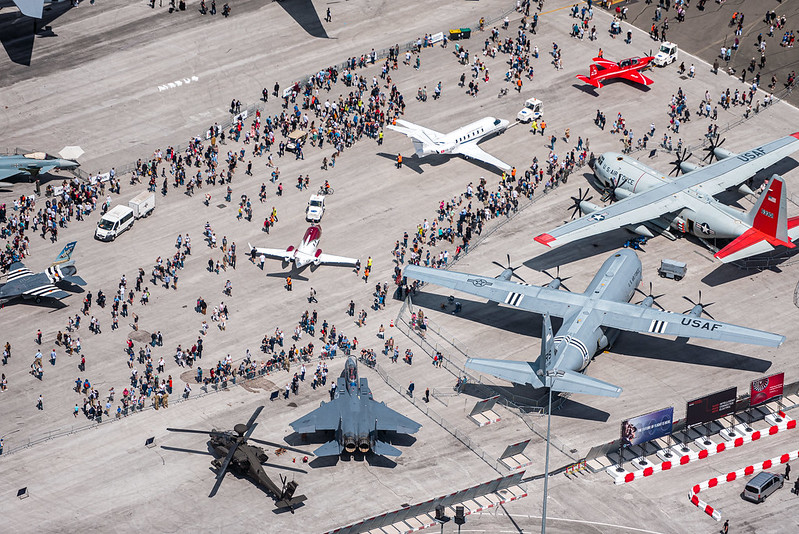 Excited for the Show?
As the aviation industry gathers in Paris for the highly anticipated event, all eyes will be on the orders, commitments, and technological innovations unveiled at the Paris Air Show 2023. Further shaping the future of the global aviation landscape.
The Paris Air Show is a renowned industry event that brings together aviation stakeholders, including airlines, manufacturers, suppliers, and enthusiasts. It showcases the latest advancements in the field and facilitates business opportunities.
The exhibition serves as a platform for networking and knowledge exchange. Subsequently unveiling groundbreaking technologies that shape the future of the aerospace industry.
We will keep you posted with all the latest updates about Paris Air Show 2023, #PAS2023. So keep following us.
Stay tuned with us. Further, follow us on social media for the latest updates.
Also Read: US Airlines, Including American, United, Delta, and Southwest, want you to Dress Properly – Aviation A2Z
Join us on Telegram Group for the Latest Aviation Updates. Subsequently, follow us on Google News.