MUMBAI- India's youngest scheduled carrier, Akasa Air (QP), has unveiled its New Inflight food and beverage menu for passengers throughout its network. Passengers can access the onboard meal selection through Café Akasa, its inflight meal service.
According to Akasa Air, the new menu features a selection of 60 meals carefully crafted by renowned chefs from various regions of India.
Passengers can look forward to delectable options, such as avocado and tomato croissants, chicken tikka with mint mayo, capsicum in chutney pinwheel, and many more.
The menu comprises a wide range of choices, including non-vegetarian, vegan, and healthy meal options.
In an effort to cater to customer preferences and stay up-to-date with evolving dining trends, the menu has been revamped.
Further, this initiative reflects the airline's commitment to delivering fresh and innovative offerings that aim to delight customers.
Executive Comments
Sharing insights into the menu refresh, Belson Coutinho, Co-Founder and Chief Marketing & Experience Officer at Akasa Air.
He expressed, "India's rich cultural diversity is beautifully reflected in its culinary landscape. Our revamped Café Akasa menu, comprising over 60 exquisite offerings, has been thoughtfully curated to embrace a fusion of global, local, and contemporary flavors.
Considering our customers' enthusiastic and positive feedback, we have created a refined selection of multi-cuisine, delectable, and nutritious meals.
This ensures that we cater to a wide range of culinary preferences while maintaining our commitment to delivering a premium flying experience of the utmost quality to our esteemed customers."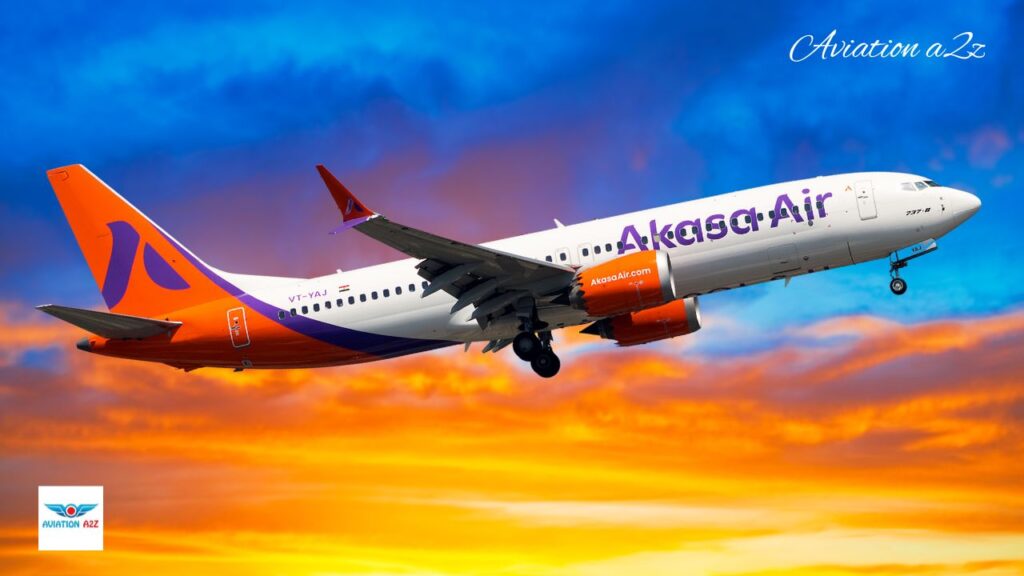 Introduction of New Food Choices
Café Akasa has introduced a carefully curated menu that caters to customers' evolving preferences, focusing on delivering delectable and top-notch meals that satisfy a broad spectrum of tastes. The menu includes a well-chosen variety of enticing snacks, satisfying meals, festive choices, and indulgent desserts.
The Menu showcases diverse global, fusion, and local flavors. Moreover, the menu ensures exceptional value for money, further enhancing the dining experience for customers.
Emphasizing Health and Nutrition: A Key Priority
Café Akasa's latest menu prioritizes the well-being of flyers, offering a diverse range of vegetarian, non-vegetarian, vegan, and healthy meal options.
These meals provide nourishment and satisfaction and meet rigorous standards of hygiene and quality. The menu showcases a variety of nutritious salads such as the Insta-worthy Salad, Basil Pesto Chicken Salad, Chick-a-licious Salad, and Quack Pack Salad, all prepared with wholesome ingredients.
Additionally, Café Akasa acknowledges the multitude of health benefits associated with millet. Supporting the Government of India and the United Nations initiative to promote millet consumption.
As part of this commitment, a millet salad with refreshing pomegranate seeds and a delightful lemon olive oil dressing has been introduced to the menu.
Traditional and Modern Delights: A Flavorful Fusion
A Fusion of Timeless and Contemporary: The new menu effortlessly blends traditional, international, and gourmet meal choices. It offers diverse options, including Indian flavors like the Achari Paneer Wrap and Chicken Kakori Kebab Turnover.
As well as international delights like the Grilled Chicken Mustard Corn & Zucchini Wrap and the Asian Vegetarian Bento Box.
Celebrating the richness of Indian cuisine, the menu showcases a wide array of regional delicacies. Such as Misal Pav, Biryani, and Idli Sambar.
Additionally, it features the Care-free-al Poi. It is a traditional Goan chicken cafreal with greens and coconut mayo, all nestled within freshly baked poi bread.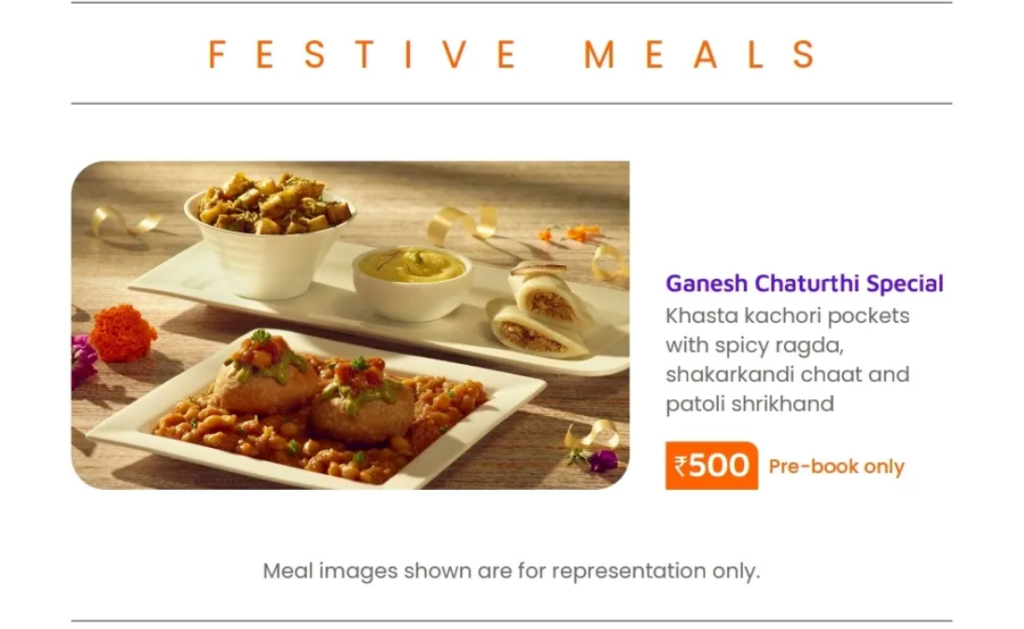 Year-Round Festive Feasts: Special Delights for Every Occasion
Embracing Festive Spirit: Since its establishment, the airline has introduced specially crafted meals that capture the essence of regional delicacies enjoyed during various celebrated festivals and occasions such as Ganesh Chaturthi, Dusshera, Diwali, Christmas, Makar Sankranti, Holi, Eid al-Fitr, Valentine's Day, Mother's Day, and Yoga Day. Each meal is thoughtfully curated to spread the joy of these celebrations and immerse passengers in the vibrant festive atmosphere of the country.
Café Akasa presents a delightful range of pre-selected cakes on its menu. Providing flyers with the opportunity to celebrate birthdays and other memorable occasions with their loved ones while soaring 30,000 feet above the ground.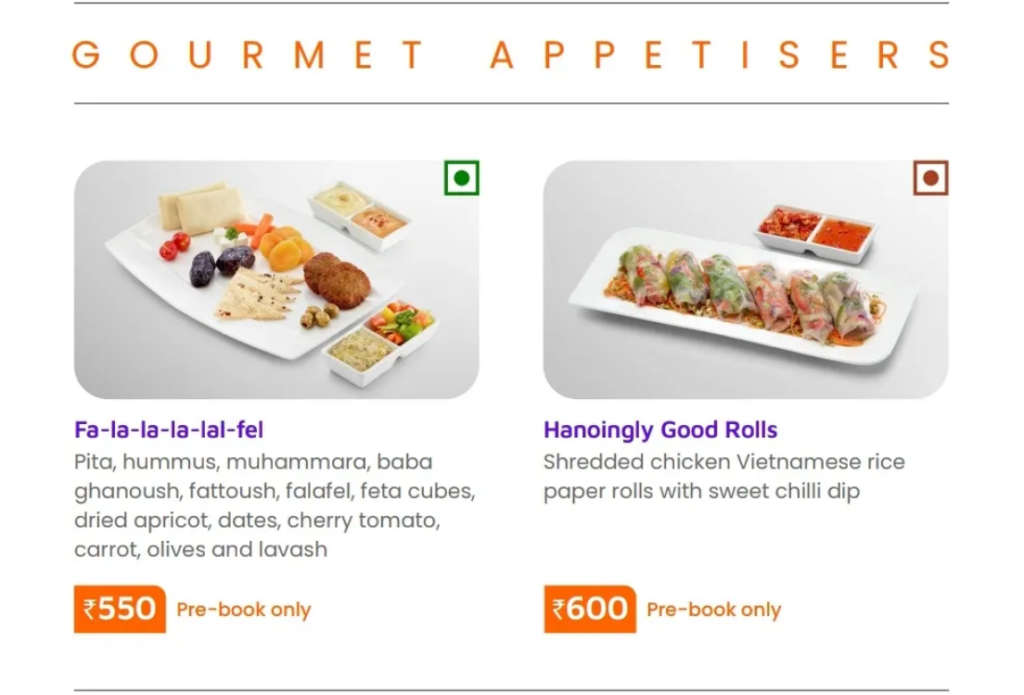 Sky-High Gourmet: Elevating Inflight Dining
The menu meticulously crafts tantalizing taste bud experiences with a fusion of gourmet flavors. It offers an array of delectable options such as croissants, tarts, Vietnamese rolls, hot chocolate, and kombucha, among others.
Further, this extensive selection of in-flight delicacies aims to astonish customers. As well as deliver a truly exceptional dining experience that they have never encountered before.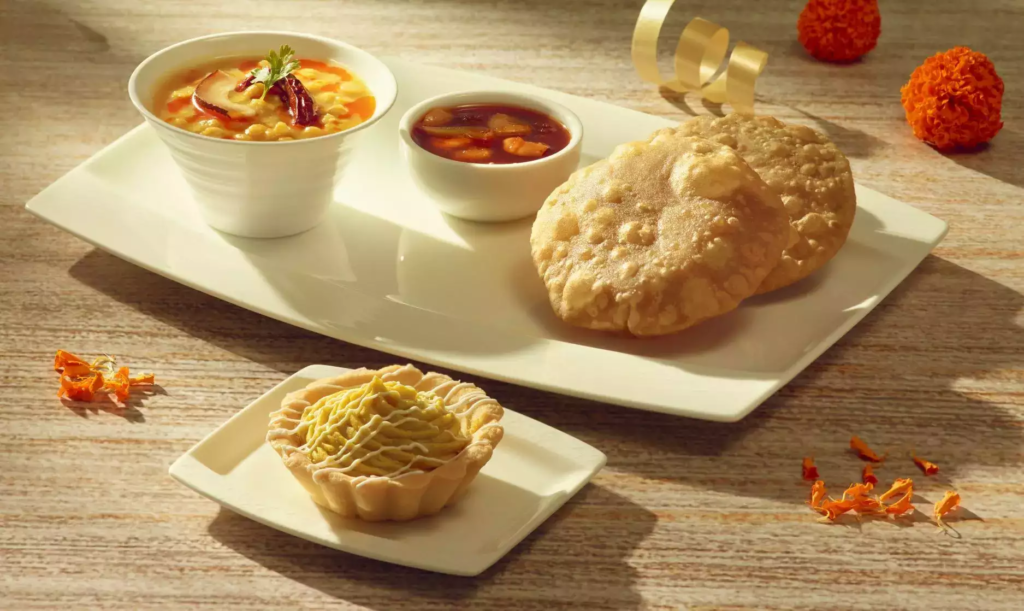 Akasa Airline's Commitment to Sustainability
Café Akasa actively promotes sustainability. Subsequently, all their perishable meal packaging is 100% recyclable, made from ethically sourced paper derived from sustainably grown crops.
Further, prioritize environmental consciousness by manufacturing meal boxes without bleach or optical brightening agents (OBA) chemicals.
The onboard wooden cutlery is biodegradable. Further, allowing passengers to pre-book their meals minimizes food wastage as it accounts for all perishable meals.
Stay tuned with us. Further, follow us on social media for the latest updates.
Also Read: US Airlines, Including American, United, Delta, and Southwest, want you to Dress Properly – Aviation A2Z
Join us on Telegram Group for the Latest Aviation Updates. Subsequently, follow us on Google News.