Vistara and Air India, both owned by Tata Sons, have begun their integration process in order to finalise the merger as soon as possible.
A team of senior executives from Air India and Vistara, along with consultancy firm Deloitte, has begun the process of integrating human resources, while law firm AZB Partners is working on legal and regulatory compliance.
Singapore Airlines (SIA) and Tata Group announced a merger between Air India and Vistara last year, with SIA owning 25.1% of the amalgamated firm. The merger is planned to be completed by March 2024. Vistara is a 51:49 joint venture between Tata Group and Singapore Airlines.
The non-flying employees of Vistara are being evaluated as part of the human integration process using a tool called the Hogan Test, which was created by a US company called Hogan. The test evaluates typical personality traits important for job compatibility, particularly in leadership positions.
"Team managers and employees directly reporting to management have already been evaluated, and in the coming weeks, individuals at the next level will also be evaluated for their potential roles. Given that executives from both airlines were in the same position, it is important to carefully consider who will be granted a managerial or leadership position."
The issue of seniority and career advancement after the combination of the two organisations will be discussed during a joint town hall that Air India and Vistara have organised with the pilots of the two airlines the following week.
"Given the criticality of seamless integration of flight operations, we are holding an exclusive town hall with pilots on the 2nd of March from 12PM to 1PM to explain the planned roadmap for flight operations integration and address issues."

Vistara CEO Vinod Kannan said
According to pilots of both airlines who spoke on the condition of anonymity, a pilot's seniority is directly tied to the advancement of their career and may become a contentious issue following the merger. The length of a pilot's tenure as an employee of a certain airline determines their seniority. No matter how much flying experience a pilot has, if he changes airlines, seniority resets. The seniority list determines a variety of factors, including base selection, aircraft selection, and the transition from a narrow body to a wide body.
According to a pilot working for Vistara, "Vistara pilots are concerned about what will happen to their seniority after the merger and need some explanation."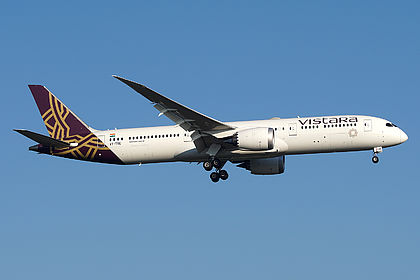 In order for the merger to be approved by international competition regulators where both airlines operate, such as Germany, the United Kingdom, and Singapore, the two airlines are also focusing on regulatory compliance. Additionally, it requires approval from the DGCA, CCI, and NCLT.
Also read:
Indian Air Travel is now at 85% of the 2019 level: IATA
Air India Mega Deal With Boeing And Airbus To Create 2 Lakh Jobs In India | Exclusive
Follow us on Google News for latest Aviation Updates
Join us on telegram group
Stay tuned…