Indian air travel has recovered dramatically, reaching 85.7% of pre-covid 2019 levels in 2022, says IATA. IATA declared earlier this month that the recovery in air travel will continue and would be signed up for the entire year, as opposed to 2021.
Indian Air Travel at peak
With fears of future COVID-19 outbreaks diminishing in India, domestic aviation travel and income increased significantly. According to the IATA, India's domestic RPKs (Revenue Passenger Kilometres) increased 48.8% in 2022 compared to 2021. More impressively, air traffic in December 2022 nearly matched that of December 2019, falling short by only 3.6%.
The available seat kilometres (ASK) in India increased by 30.1% in 2022 compared to the previous year. When compared to 2021, domestic traffic in Japan, as measured by RPK, increased by 75.9%, reaching 74.1% of 2019 levels. The RPKs for the domestic market in December were 8.7% lower than they had been in December 2019. RPKs recovered to 81.2 percent of 2019 levels in Australia, where the recovery was comparable.
The RPK and ASK decreased by 39.8% and 35.2%, respectively, compared to 2021 because China is still adhering to COVID-19 regulations.
Global passenger traffic (domestic + international) increased by 64.4% in 2022 compared to the previous year, reaching 68.5% of pre-pandemic levels for the entire year. When compared to the same month in 2021, December 2022's total traffic climbed by 39.7%, reaching 76.9% of December 2019's level.
International air traffic increased by 152.7% in 2022 compared to 2021 to reach 62.2% of 2019 levels. International traffic increased by 80.2% in December 2022 compared to December 2021, reaching a level that was 75.1% higher than in December 2019.
Being the first airport in Asia to reopen its borders to travel without a quarantine in April 2022, Singapore's Changi Airport is particularly well-served by the uptick in air travel.
"In the previous two years, we improved our airport services and kept in touch with our airline partners in preparation of a travel boom. The community's efforts at Changi Airport have paid off; the airport is currently in charge of the Asia Pacific region's travel recovery. More flights will be welcomed in the upcoming months, which we anticipate."

Mr. Lim Ching Kiat, Executive Vice President of Air Hub and Cargo Development, Changi Airport Group, said (CAG)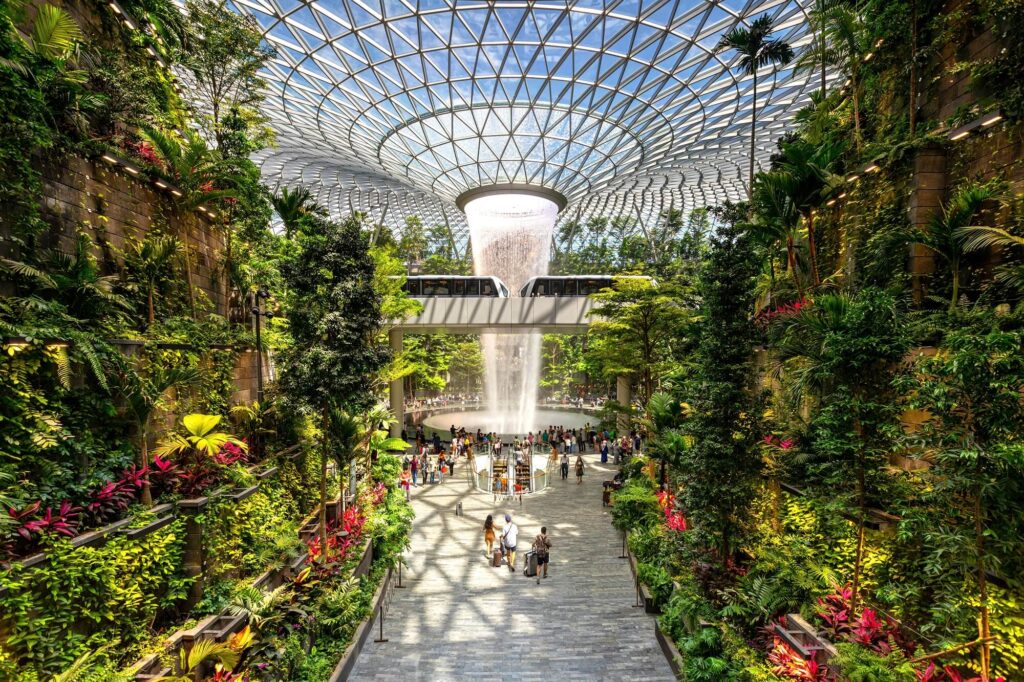 At Changi Airport, 96 airlines are operating more than 5,600 regularly scheduled flights every week as of the first week of January 2023, linking Singapore to 143 destinations in 48 different countries and territories. 82% of the airport's pre-COVID connection is represented by this.
It is important to note that Changi handled 32.2 million passenger movements in 2022, which is close to half of the volume in 2019, the final full year before the COVID-19 pandemic began.
Also read:
Air India Express Pilot 'feels Uncomfortable' During Landing, Requests Airport Help | Exclusive
Air India Mega Deal With Boeing And Airbus To Create 2 Lakh Jobs In India | Exclusive
Follow us on Google News for latest Aviation Updates
Join us on telegram group
Stay tuned…