MUMBAI, India's FSC Jet Airways has been given go-ahead by National Company Law Tribunal (NCLT) last week to transfer the ownership to the winning Bidder Kalrock-Jalan Consortium (JKC). But the JKC has to pay the amount to creditors.
The decision was given by Mumbai Bench which oversite the Jet Airways case. The Effective date for resolution is taken as 16 November. Therefore the consortium will get 6 Months to pay lenders and creditors from the effective date.
Now Jet Airways New owner has to act fast and make the payment to creditors. In addition, they will need to speed up their approval process to restart their operations.
NCLT decision regarding Jet Airways
The NCLT's decision to transfer ownership of the airline to JKC was objected by lenders. However, the Mumbai Bench declined the two week stay on the order.
Till Date, the Jalan-Kalrock Consortium has deposited guarantees worth 150 Crore INR. Now according to Resolution Plan, the Consortium has 180 days to pay 185 Cr INR to Creditors.
The JKC had also proposed a total cash infusion of ₹1,375 crores, including ₹475 crores for payment to shareholders from the total. while the remaining ₹900 crore was to be infused for Jet airways Operations expenditure & working capital needs. At ₹380 crores, the lenders took a steep cut on their admitted claims of over ₹7,807.7 crores under the approved resolution plan.
Last year, on 22nd June the NCLT gave approval to the resolution plan proposed by JKC. On the other hand, an order is subject to further approval by a regulatory authority.
Jalan-Kalrock Consortium is led by Murari Lal Jalan, an Indian national, a resident of the UAE, and Florian Fritsch of Kalrock Capital.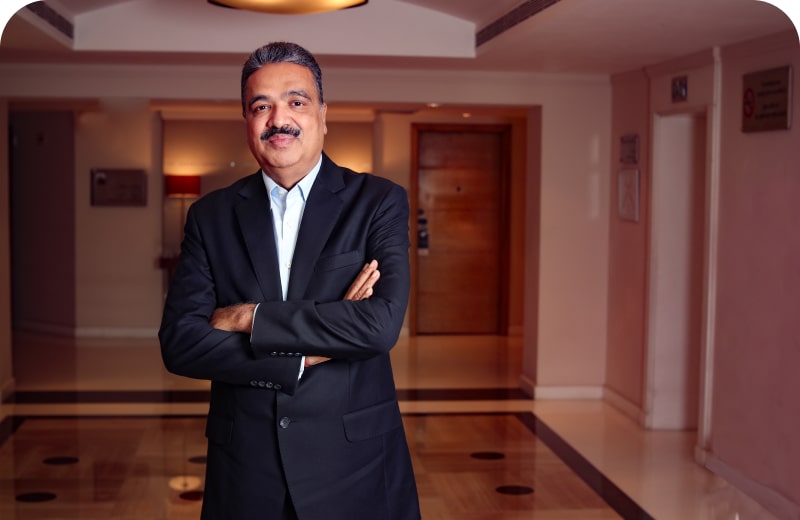 Sanjiv Kapoor, a Renowned Travel Industry veteran who has worked at senior-level positions in Spicejet, and Vistara, and headed Oberoi hotels & resorts is appointed as CEO by JKC. The Consortium has also appointed former executives from International Airlines to lead the Jet Airways operations smoothly.
Jet Airways Aircraft Seized at Mumbai Airport
According to a report, Mumbai officials seize 4 aircraft of Jet Airways over unpaid gratuity dues. The Mumbai district administration seized 3 Boeing 777-300 ER and one Boeing 737-800 plane after an authorized representative from the carrier's monitoring panel defaulted on dues payment of 9 lakh 60 thousand INR ($11,760.38) with an additional 10% interest, CNBC-TV18 reported.
Also, one of Jet's investor assets has been seized by Liechtenstein police during the raid. The police raided Florian Fritsch's properties in Liechtenstein, Switzerland, and Austria.
Bottomline
Jet Airways might see more hurdles as they get closer to restarting their operations. The airline core committee members have strong Business acumen in Aviation and Travel Industries. With this, we can expect Jet to return to the skies and stand up to its reputation.
Despite facing so many obstacles, Jet Airways have covered a lot of ground and are a couple of steps away from getting started. In addition, Jet Airways will be the first defunct airline to restart its operation in India.
Also Read, Air India received its First B777-200 LR and named "VIHAAN" | Exclusive – Aviation A2Z
Also, Check out, After 32 passengers missed a flight to Singapore, Jet Airways' (aviationa2z.com)
We will keep you posted about Jet Airways and its Future plans. So make sure you click on the bell icon.
Join Our Telegram Group for Latest Aviation Updates: –https://t.me/aviationa2z. Also, Follow us on Google News for Breaking news.
Stay connected with Aviation A2Z!