The world's largest online retailer, Amazon, plans to include India in its air cargo service offering. Recent speculations indicate that a new Amazon Prime Air service could begin operating in the south Asian nation as early as this month.
Soon, Amazon Prime Air will be available in India
Amazon Prime Air will debut before the end of January 2023. In order to serve the expanding Indian market, the soon-to-be Indian aviation company will only transport packages for Amazon and build its own overnight delivery network.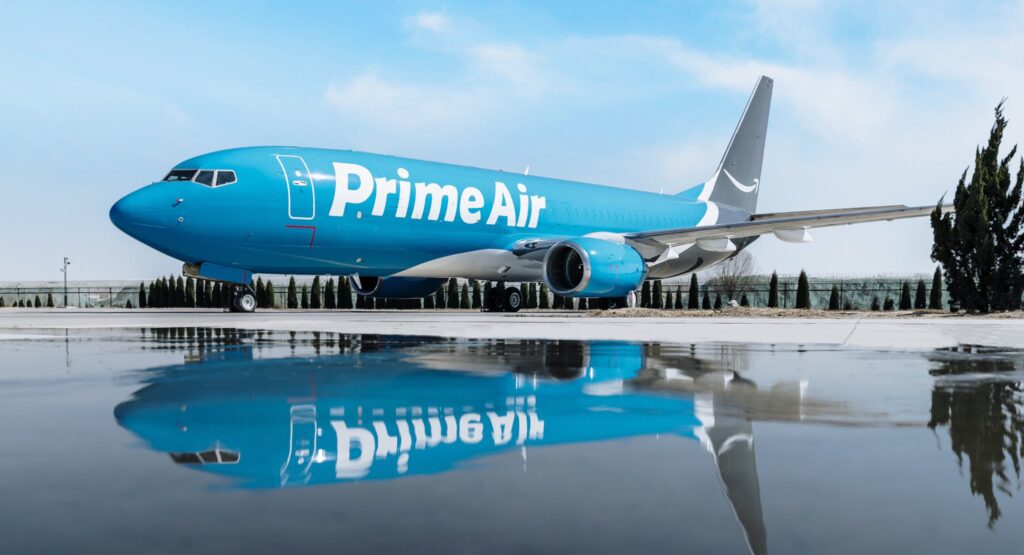 The new airline will be operated by QuikJet, a Bengaluru-based cargo airline. QuikJet was founded in 2007 and currently operates a fleet of two Boeing 737-800(BCF)s with an average age of 22.3 years old.
Amazon prime air
Amazon Prime Air India would launch operations using two Boeing 737-800s from QuikJet's fleet. By the end of this year, there will be six freighters, according to the plan.
The Boeing 737-800BCF is gradually gaining popularity as a freighter airline option on an international scale. The maximum takeoff weight for this aircraft is 79,000 kg (174,200 pounds). Compared to Boeing's 737-300SF, it has a design range of 3,700 km (1,995 nautical miles), making it a more flexible choice. The aircraft can carry 24 tonnes of cargo.
According to data by ch-aviation, 102 Boeing 737-800BCFs are operated globally by 32 carriers. Worldwide ASL Airlines, Sun Country Airlines, and Atlas Air are the largest operators of this model.
Each has 11, 12, and eight B737-800BCFs, respectively. In just six years, e-commerce juggernaut Amazon has quickly established Amazon Air as a cornerstone of its cargo operations. The airline has swiftly added a large number of aircraft over this time, and its present international network includes more than 110 aircraft.
Also, read
Additionally, it has opened facilities in North America and Europe, including hubs at Leipzig/Halle Airport in Germany and Cincinnati/Northern Kentucky International Airport in the United States.
Amazon Global Air Vice President Sarah Rhoads
According to data by Planespotters.net, Amazon Prime Air currently has five ATR, 30 Boeing 737s, and 56 Boeing 767s. Prime Air does not own these planes but rather subleases them to other cargo airlines such as Atlas Air, Sun Country Airlines, and ASL Airlines Ireland.
The addition of ten Airbus A330-300s, leased from aircraft lessor Altavair, was announced by Amazon Global Air Vice President Sarah Rhoads in October of last year.
These aircraft were being converted from passenger to cargo use, and it is anticipated that they will join Amazon's network in late 2023.
During this time, Prime Air will start retiring some of its older planes. Hawaiian Airlines, Amazon's newest partner, will fly this fleet, the firm said.
Thank you
Stay updated with Aviationa2z.com