WestJet has not forgotten its connection to more minor regional routes by restarting service to Terrace in northwestern British Columbia.
Continuing its role of connecting Canadians and the world, WestJet is restarting services to Terrace in northwestern British Columbia. The service from Calgary will resume on December 1st and run 4 times weekly.
Calgary International Airport 
Terrace, a city of approximately 12,000 people, is the transportation and services hub for northwestern British Columbia. According to Flightradar24.com, the 650-mile (1,048-kilometer) route is now served by Canadian North and Summit Air, with an average flying time of approximately two hours and 15 minutes.
WestJet's booking site shows flight WS3433 departs Calgary International Airport (YYC) at 09:40 and arrives at Northwest Terrace Regional Airport (YXT) at 11:10. The returning flight WS3438 departs Terrace at 17:35 and arrives in Calgary at 20:50.
WestJet Encore, the regional subsidiary of WestJet, plans to operate the service on Monday, Tuesday, Wednesday, and Thursday using De Havilland DHC-8-Q400 aircraft. Data from ch-aviation.com shows the airline has 47 Dash 8s at its disposal, all powered by Pratt & Whitney Canada PW150A turboprop engines.
The aircraft has a 2-2 layout of 78 seats, 10 in premium and 68 in economy. In premium class, the seats have a pitch of 31 inches (79 centimeters), compared to a very similar 30 inches (76.2 cm) in the economy. A basic return fare booked today will cost CAN$484 ($351), while a premium fare is CAN$1066 ($774). WestJet chief commercial officer John Weatherill stated returning to Terrace will support the northwestern region's critical projects and expanding industries.
"The West is our home, and as we turn to an exciting new chapter of development, we are committed to providing vital domestic connections that support the economic diversification and success of Western Canada."
Terrace to Vancouver International Airport
As well as connecting Calgary to the thriving northwest region, the WestJet encore service brings easy connections to the small population of Terrace and its surrounding communities. With direct services to the international hub in Calgary, those communities can access more than 75 WestJet destinations from YYC within Canada and across the globe. There is an existing WestJet service from Terrace to Vancouver International Airport (YVR), but the nom-stop Calgary flight will make those onward connections much simpler and quicker.
Also, read
Earlier this month, WestJet made the news when it confirmed the buy of 42 Boeing 737 MAX 10s, with options for another 22. This is in addition to an existing order for twenty-three 737 MAXs, with the aircraft coming between 2024 and 2028. The MAX 10 program is at a critical stage and possibly facing an uncertain future, with its certification before the end of the year looking unlikely. WestJet expects fewer than 65 aircraft in the next six years, with at least 50 being 737 MAX 10 jets.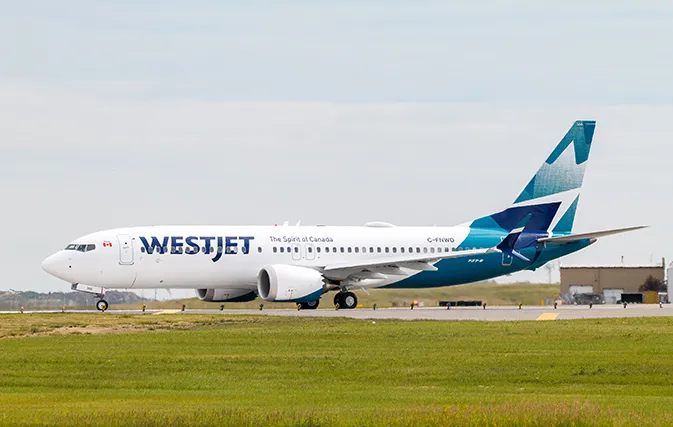 Not including the 47 Dash 8s operated by WestJet Encore, the mainline airline has a fleet of 118, exclusively comprised of Boeing aircraft. The single-aisle fleet includes 18 737 MAX 8s, 11 737-600s, 42 737-700s, and 37 737-800s. Its widebody needs are taken care of by seven 787-9s, and it has three 737-800BCF freighters for cargo operations. Since its launch in 1996, WestJet has grown to service (pre-pandemic) 241 routes to 107 destinations in 26 countries.
Despite its development, WestJet has not forgotten its roots, as adding the service to Terrace shows. Do airlines do enough to connect small communities, or are they largely ignored?
Thank you
Stay updated with Aviationa2z.com