An American Airlines Airbus A321-200, registration N156UW, was on flight AA-854 from Seattle, WA to Charlotte, NC (USA) when the crew had to shut down an engine (CFM56). The crew then decided to divert to Bozeman, where they made a safe landing on runway 12 about 30 minutes later.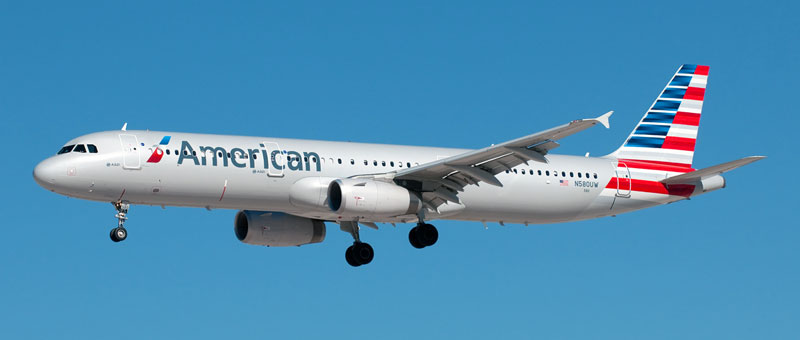 American Airlines mid air engine failure
According to passengers, the crew reported an engine issue, which led to the engine being shut off. To Bozeman, the plane made a detour.
According to some Passengers, Delta Airlines offered to fly travellers to Atlanta on their subsequent flight as long as American Airlines would cover the cost of the tickets, which was accepted. As a result, many travellers praised Delta Airlines for getting them to Atlanta more quickly than American Airlines was able to.
The following day, a replacement American Airlines Airbus A321-200 with the registration N975UY was sent to Bozeman. It resumed the flight with the remaining passengers and arrived in Charlotte with a 23.5-hour delay.
Alaska Airlines Engine Failure Incident
A midflight engine cover tear on an Alaska Airlines flight necessitated an emergency landing and circle manoeuvre. In a video that was widely disseminated on social media, a piece of the airplane's removable metal engine cowling could be seen peeling off and swinging in the wind.
The incident took place shortly after the Seattle-bound plane with more than 170 passengers, including crew members, took off for San Diego. After that, the aircraft turned around and began to fly back to Seattle. A portion of the cowling, a removable metal engine cover, tore off shortly after takeoff on an Alaska Airlines flight from Seattle to San Diego, exposing the interiors.
Alaska Airlines issued the following statement to the media: "Flight 558 noticed an odd vibration on the left side of the aircraft shortly after takeoff. The plane arrived back at the airport in good condition."
According to the airlines, none of the six crew members and 176 passengers on board were hurt.
Also read:
Jet2 flight makes emergency landing as 'pilot faints' mid-air | EXCLUSIVE
Indigo Dubai flight receives bomb threat | EXCLUSIVE
Follow us on Google News for latest Updates
Join us on telegram group
Stay tuned…