The occurrence took place on August 23. The plane took off from Birmingham Airport with the goal of travelling directly to Antalya, Turkey, where it was going to land. After their flight had already been delayed by eight hours, passengers were already irate.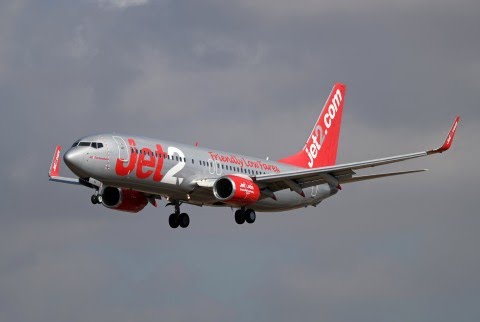 Jet2 flight makes emergency landing
Due to what the airline described as a medical emergency, passengers on a Jet2 flight from Birmingham Airport to Antalya in Turkey were forced to make a stop in Greece.
One frustrated passenger claimed the ordeal caused an eight-hour delay in the start of their trip and claimed they were only given a €15 voucher to pay for a "basic meal" as compensation.
The flight was diverted as a "precautionary measure," a Jet2 spokesperson insisted, adding that teams worked incredibly hard to look after passengers and apologised for the delay.
Pilot fainted
However, the angry passenger claimed that the incident on August 23, which began when the plane encountered turbulence, occurred while everyone was seated. While in turbulence, we believed someone had hurt themselves in the restroom.
"They told us there was a medical emergency on board and we were landing in Greece."

passenger
After touching down in Thessaloniki, Greece, the aircraft waited for an ambulance to arrive for about an hour on the runway.
People were concerned because we had just experienced turbulence and were unsure of what was going on, the passenger continued.
Passengers became irate because no one gave them any updates as soon as we got off the plane.
The crew was outstanding, but the airport was a mess.
Comment from the Airline
According to a Jet2 spokesperson, flight LS1239 from Birmingham to Antalya was detoured to Thessaloniki Airport on Tuesday, August 23, as a precaution due to one of the pilots feeling under the weather.
In order to get customers travelling to Antalya that same evening, a replacement crew was flown to Thessaloniki.
'We communicated this to our customers as soon as possible, and our teams worked extremely hard to look after everyone.
'We would like to apologise to anyone affected by this unforeseen delay.'
Stewards reportedly informed flyers the pilot had 'fainted' but medical emergencies are not covered in Jet2's compensation policy.
Also read:
Air India to restore salaries of its employees to pre-COVID levels
Indigo Dubai flight receives bomb threat | EXCLUSIVE
Follow us on Google news for latest Updates
Join us on telegram
Stay tune with Aviationa2z.