Dallas-Fort Worth International Airport saw severe thunderstorms on Wednesday, which resulted in 100 American Airlines flight diversions and hundreds of cancellations that continued into Thursday's schedule.
According to flight tracking website FlightAware, more than 300 American Airlines flights, or 9% of its schedule had been canceled by lunchtime on Thursday. By 12:00 ET, a total of around 650 domestic flights had been canceled.
American canceled over 370 flights on Wednesday. According to data from FlightAware, more than 1,200 flights within the United States were canceled on Wednesday.
The main hub of American Airlines is DFW airport.
According to FlightAware, the Dallas-based Southwest Airlines recorded roughly 250 cancellations on Wednesday. As of noon ET on Thursday, Southwest had canceled around 100 flights.
The second series of storms caught off unprepared
The airline made preparations for thunderstorms that were predicted for Wednesday afternoon south of the airport, according to American's Chief Operating Officer David Seymour. But an unexpected second wave arrived.
"Then, north of the airport, those storms regenerated and produced a completely unexpected line of storms. For three hours, this unforeseen storm activity delayed all arrivals at DFW ", Seymour stated.
On Wednesday, American Airlines proactively canceled all remaining flights into and out of DFW after 100 of its aircraft were diverted.
"The second-longest streak without measurable rain at DFW Airport was 67 days; such weather can seriously disrupt our business. In addition to being the worst storm DFW has experienced this summer, there was no warning that it was coming "said Seymour.
He acknowledged the efforts made by the American Airlines team to recover from the weather delay and said that cancellations had a "big impact" on our customers.
In the memo to staff, Seymour stated that canceling planes was a last resort. However, doing so ahead of time, even with a short window, gives clients the best opportunity to change their arrangements and prevent last-minute problems at the airport.
DFW Airport announced on Thursday that regular operations have resumed.
American Airlines faces a season of headaches from flying
The harsh summer weather has made it more difficult to staff airports and airlines, which has added to additional operational issues.
In response to the pandemic's resurgent demand, Transportation Secretary Pete Buttigieg has been attempting to resolve the interruptions to air travel.
Delays and cancellations plagued this past weekend, with Friday recording the highest number of cancellations since mid-June.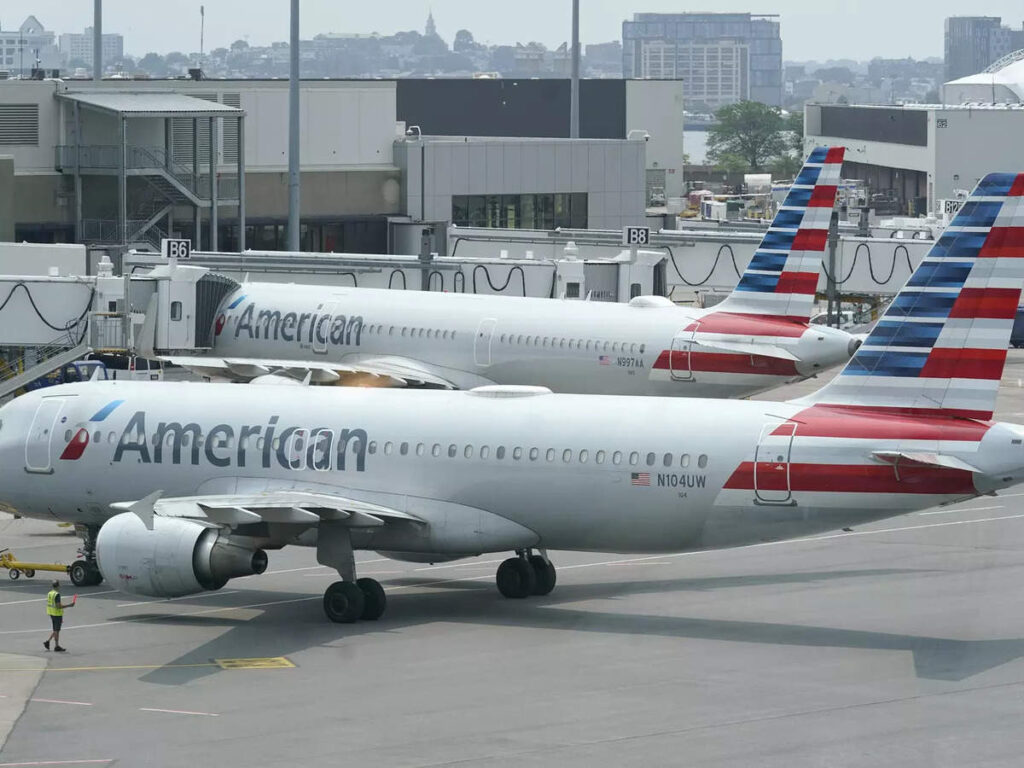 In an interview on Wednesday, Buttigieg claimed that the aviation industry is "extremely brittle."
The Secretary of Transportation asked the public to comment on the rule and to file complaints when airlines are unresponsive after the Department of Transportation last week proposed a rule that would strengthen protections for travelers seeking refunds.
In addition to enhancing pandemic-related consumer protection, the proposed rule would more precisely define situations in which flights are considerably altered or canceled in order to give a clearer path to reimbursements.
Also read:
US Airlines reduced 34,000 flights planned for November 22 | Exclusive
FAA Receives nearly 58,000 applicants for 1,500 air traffic control(ATC) job (aviationa2z.com)
Join our telegram group for the latest Aviation Updates:-
Stay tuned…