The most recent schedule upload indicates that 34,000 flights to, from, and within the United States in November have been cancelled by US Airlines. This comes after earlier decreases, and this month has seen significant shifts.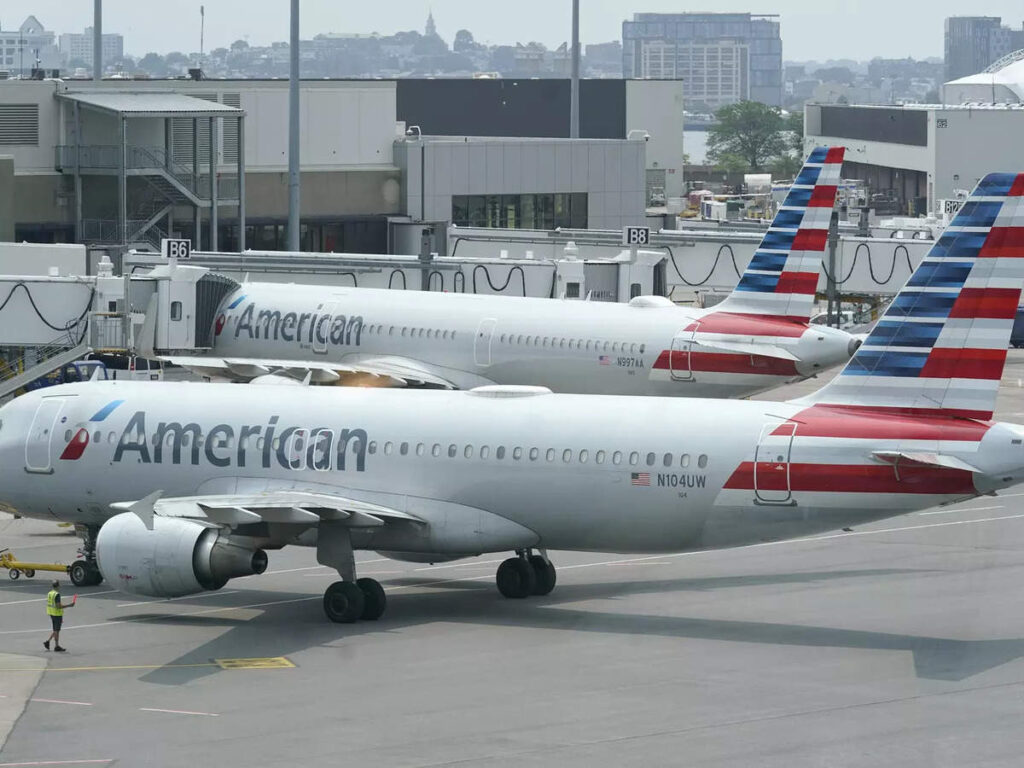 Therefore, November flight volume has decreased by 4.4% this week alone, losing 3.4 million seats from the market. The main offender was one airline.
November flights Reduced by 34,000
While 20 airlines have scaled back their November plans for the US, American Airlines is mostly to blame, as illustrated below. In its most recent schedule file, it has reduced close to 29,000 services. According to Cirium, American anticipates 155,770 flights in November this week. There were 195,659 planned at the beginning of April, 184,577 were planned last week. Of course, a lot of other airlines have been and will continue to shuffle their timetables.
It's not all terrible news, either. American began (albeit extremely time-limited) service last week from Philadelphia to Salt Lake City and Miami to Providence, both on Saturdays only in November (November-January, but mainly for the festive period). In the meantime, Avelo will begin service to Palm Springs in November from Eugene, Redmond, and Santa Rosa, while Delta has added Boston to Westchester as of October (although it's really just slot-sitting). Palm Springs is one of the country's fastest-growing airports.
US Airlines cuts several routes
Eleven routes have either been completely withdrawn or have had their schedules altered by American for November. Most are insufficient and only entail departing in December as opposed to November. Miami to Milwaukee, which American first offered in November 2020, has since been discontinued. This winter, the Embraer 175 was to be used to fly it once every day.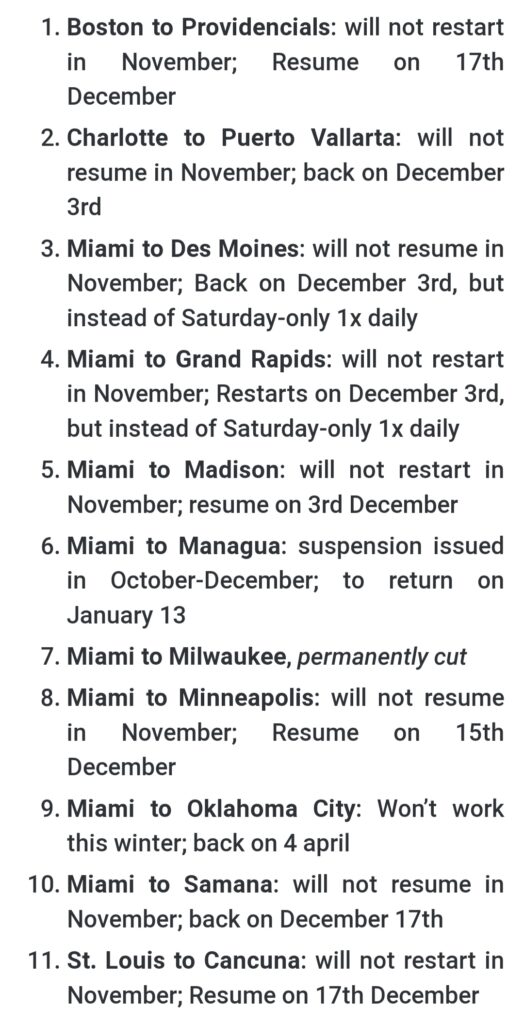 89 routes were reduced by at least 40%
November flights on 89 of American's routes were reduced by 40% or more. They include a few that offer essentially no service during the fall month, primarily as a result of delays in resumptions.
Chicago O'Hare to San Jose (California), Phoenix to Cleveland, and O'Hare to Evansville are among the airports with nearly no November flights. The latter, which was previously offered in March, was scheduled to run twice daily through November; starting on November 30, it will run twice daily utilising the Embraer 145.
More Dallas to McAllen flights cancelled
More than any other route, American has cancelled 106 flights each way between Dallas and McAllen in November. The 469-mile (754-km) airport pair was scheduled to be serviced 236 times in November (usually eight times daily), but there are presently 130 flights (typically 4x daily).
Flights have decreased by 44.9%, although seats for sale have decreased by only 12.9%. This is due to the increase from 50% last week to over 90% of flights using mainline equipment (mainly the B737-800 but also the A320 and A319). American Airlines is attempting to counteract frequency cutbacks in this market by increasing the number of seats per trip from 102 to 162.
Also read:
China, UK agree to resume direct passenger flights – British embassy
Air India to start 24 new domestic flights from August 20
Join our telegram group for latest Aviation Updates:-
Stay tuned..