India's aviation industry is rapidly growing as airport operators and airlines increase capacity in response to the pandemic's spike in travel.
The top 12 cities' airport terminals will soon be able to accommodate an extra 120–125 million passengers annually beginning in the upcoming fiscal year. This expansion, which includes additional airports in Noida and Navi Mumbai, is about equal to half of the current capacity.
A new airline, Akasa Air, financed by Rakesh Jhunjhunwala, is about to take flight, and three years after being grounded due to financial difficulties, Jet Airways will be revived under a new owner. Aside from adding new routes, existing airlines are also growing their fleets.
An rise in flights to non-metro routes will assist improve connectivity and traffic within India, even if it is anticipated that foreign traffic to India will expand more slowly than domestic travel in the short term. The country's aviation industry should benefit from the expanding middle class, fast urbanisation, and growth in economic activity in India, as well as the country's burgeoning role as a rival to China as a manufacturing hub.
"Observing the current situation, we can very much assert that yes, regional routes will remain at the forefront and will promote trade and tourism, leading to total economic growth in the region. He claimed that over the previous 4-5 months, the airline has consistently observed an increase in passengers, "with Indians now flying both domestically and internationally."

Ronojoy Dutta, CEO of Indigo, India's largest airline by market share, stated
By the fourth quarter of this year, Bengaluru's Terminal 2 of the Kempegowda International Airport will be open for business, with a first phase capacity of handling 55–60 million passengers annually (MPPA), up from 33 million in 2019–20. The capacity is anticipated to increase to 90 MPPA.
"The Bengaluru airport has experienced constant expansion as a result of the addition of additional services. With the planned Terminal 2, we hope to increase operational effectiveness, "

the CEO of Bangalore International Airport Ltd., Hari Marar (BIAL)
Goa's Mopa International is anticipated to open in August of this year, adding much-needed capacity that the older airport was unable to build to handle the rapid surge in passenger traffic.
At all of its major airports, GMR, the operator of the Delhi and Hyderabad airports as well as the winner of the contracts to expand Mopa in Goa and Bhogapuram in Andhra Pradesh, is undertaking a large capacity and runway extension.
By 2025, it is anticipated that the three airports in Delhi, Hyderabad, and Bengaluru will need to invest 30,000 crore.
According to Jagannarayan Padmanabhan, director of Crisil, India's present airport capacity is 237.5 MPPA (taking into account the traffic level of 190 MPPA in FY22 and assuming a passenger load ratio of 80 percent).
The supply is certainly inadequate, according to seasoned aviation expert Satyaki Raghunath. The demand for travel is increasing, although it is still only growing at 80% of pre-Covid levels. According to Raghunath, recuperation will take a while over the coming 12 months.
Within the last week, the airline received approval to begin operations. This budget airline will launch its operations in late July with a fleet of just two aircraft. The airline plans to have 18 aircraft by the end of FY23 and 72 by the end of FY25.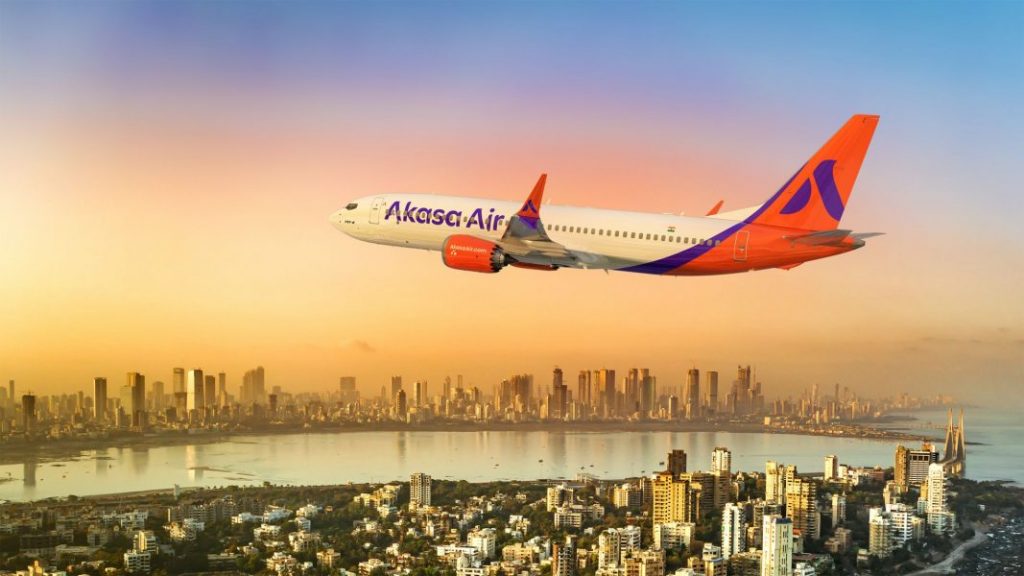 Full-service airline Jet Airways plans to resume commercial operations this quarter (July-September). It is currently in final discussions with aircraft lessors and manufacturers, and will soon make the aircraft selection and fleet plan public. The goal of Air India is to purchase 300 narrow-body aircraft.
IndiGo, which now operates 285 aircraft, has 730 new A320 and A321 family aircraft on order and will receive 186 more before the end of 2021.
Also Read:
Airbus leads Boeing in the $10 billion Malaysian airline aircraft order
Join our telegram group for more Updates:-
Stay tuned…