Akasa Air Fleet Status
Akasa Air will be operating not just one of the youngest fleets but also the greenest airline in the world
Thanks to its brand new fleet of 737 MAX aircraft powered by very fuel-efficient CFM LEAP B engine
The Airline has opted for Boeing 737 Max Aircraft for its fleet due to its performance
Now it is considered one of the safest aircraft on the planet after vigorous testing
The Max aircraft will be powered by a highly fuel-efficient CFM LEAP B engine, according to them.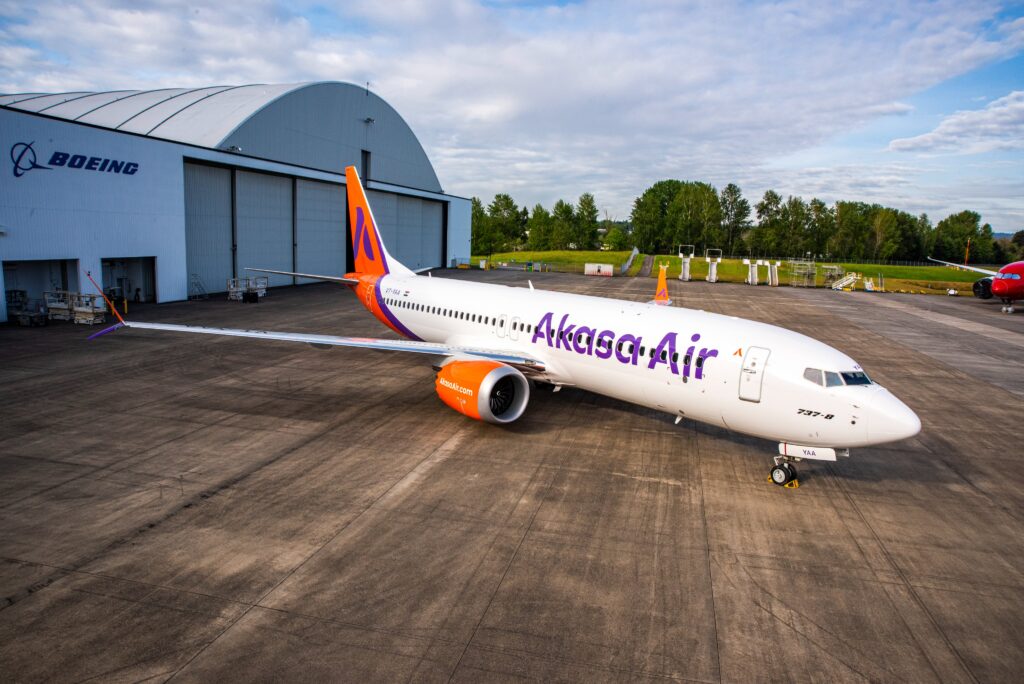 Partnership with Griffin
To lease Five Boeing 737 Aircrafts the Airline has partnered with Griffin Global Asset Management,  a commercial aircraft leasing and alternative asset management business with offices in Dublin, Ireland, Puerto Rico, and Los Angeles, USA. 
Griffin's team of aviation professionals works closely with airlines, OEMs, and financiers to deliver customized fleet solutions and innovative financing products to airlines globally. 
Akasa Air tweeted about this thrilling partnership on Thursday,
Griffin Global Asset Management also posted Boeing 737-8 Max Plane on their Twitter account on 9th June
We are looking forward to having a successful partnership in the coming time
Future of The Airline
The airline posted photos of its first Max plane from the Boeing production factory in Portland, Oregon, on Monday as it prepares for delivery.
Following the approval of the Boeing 737 Max by the DGCA in late August of last year, 
Akasa Air inked a contract with Boeing on November 26, 2021, to purchase 72 Max jets.
Stay connected with Aviation a2z!
Check out this post:- On track to receive the first 737 Max plane by mid-June, launch commercial operations by July
Join Our Telegram group for Latest Aviation Updates:-https://t.me/aviationa2z