DUBAI- Boeing and Emirates (EK) are reportedly on the verge of finalizing a significant order for 777X jets, a move that would further strengthen the airline's current position as the operator of the world's largest fleet of this widebody aircraft type.
Looking back to 2013, it is noteworthy that Emirates made a substantial order for 150 Boeing 777Xs, comprising 35 777-8s and 115 777-9s, along with an option for an additional 50 aircraft. This significant order positioned the airline to be the launch customer for the Boeing 777X. It was primarily intended to replace Emirates' existing Boeing 777 fleet, with the commencement of deliveries scheduled for 2020.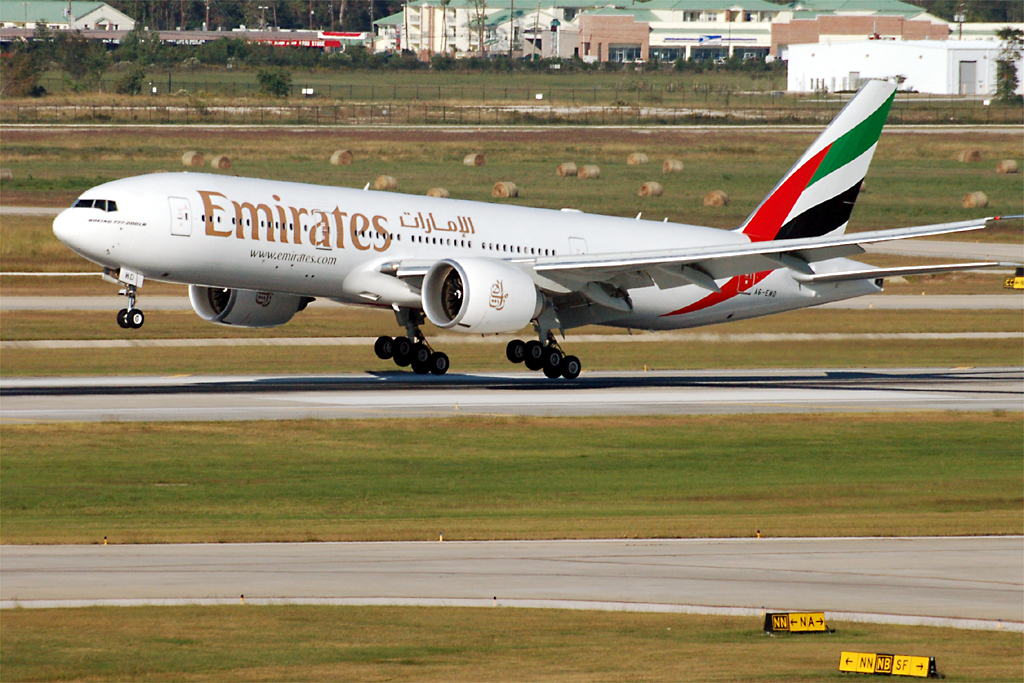 Emirates Close for More 777X Order
According to sources familiar with the negotiations, the deal is anticipated to involve "several dozen" 777 jets.
This potential order would supplement Emirates' existing backlog, which already includes 155 orders for the 777X aircraft.
Additionally, reports suggest that Emirates is exploring the inclusion of Boeing's 787 aircraft in the order and simultaneously engaging in discussions with Airbus for a potential order of A350 planes.
Widebody Freighter Order
The flag carrier of UAE, Emirates (EK), intends to make an order for the next-generation widebody freighters, potentially opting for either Airbus A350Fs or Boeing 777-8Fs, in the coming four years, as revealed by Senior Vice-President (Emirates SkyCargo) Nabil Sultan in conversation with Bloomberg.
Concurrently, the airline views its extensive Boeing 777-300(ER) fleet as valuable candidates for Passenger-to-Freighter (P2F) conversions.
"We have a lot of opportunities to convert a lot of these aircraft," he remarked. "By 2027, we will assess whether we need a different mix than we already possess."
Emirates has standing orders for both new-generation types, intending to acquire fifty A350-900s and 115 B777-9s in passenger configuration.
Etihad Airways (EY) has committed to seven A350Fs among its regional competitors. At the same time, Qatar Airways (QR) has a firm order for thirty-four B777-8Fs, as indicated by the ch-aviation fleets advanced module.
Stay tuned with us. Further, follow us on social media for the latest updates.
Also Read: US Airlines, Including American, United, Delta, and Southwest, want you to Dress Properly – Aviation A2Z
Join us on Telegram Group for the Latest Aviation Updates. Subsequently, follow us on Google News.