MUMBAI- In the latest schedule update, Tata group-owned low-cost carrier Air India Express (AI) has extended the deployment of Boeing 737 MAX 8 aircraft.
Starting October 29, 2023, these 737 MAX 8 planes will be utilized on the following routes for the Northern winter 2023/24 season.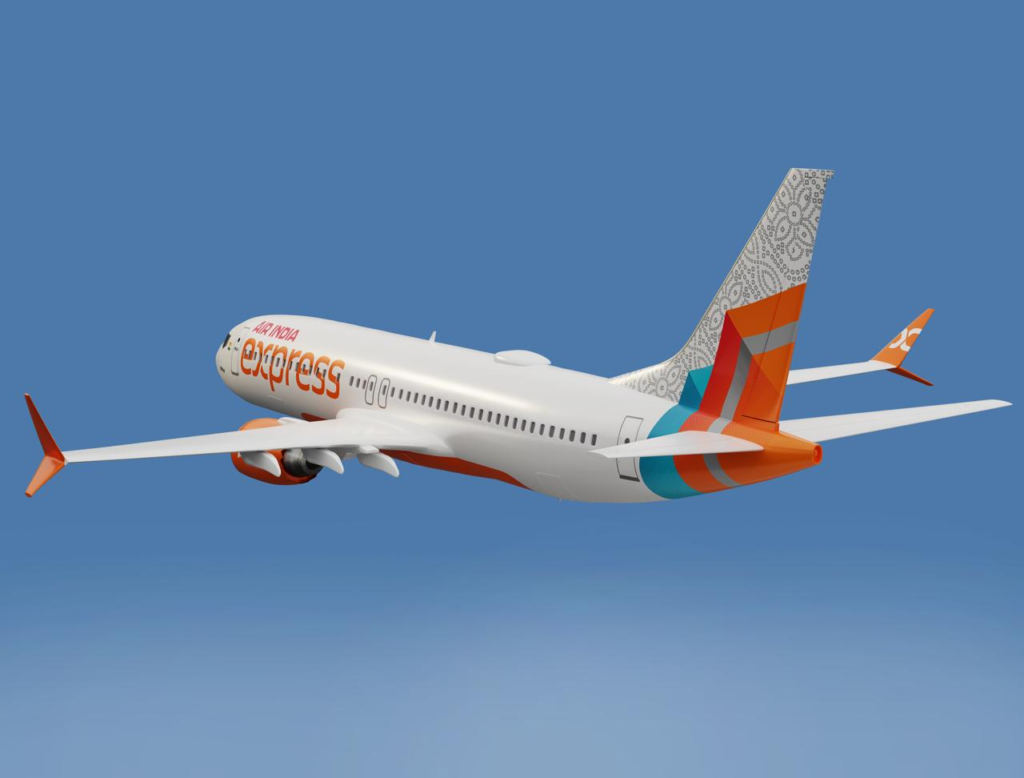 Air India Express 737 MAX Routes
From November 15 to November 25, 2023, the Boeing 737 MAX 8 aircraft will be serving the following routes, as reported by Aeroroutes:
Bangalore to Kannur
Bangalore to Mangalore
Bangalore to Thiruvananthapuram
Additionally, the 737 MAX 8 will also operate on these routes during the Northern winter 2023/24 season:
Bangalore to Kochi
Bangalore to Hyderabad
Bangalore to Pune
Bangalore to Varanasi
Delhi to Guwahati
Delhi to Lucknow
Guwahati to Imphal
Hyderabad to Goa Dabolim
Mumbai to Lucknow
New Branding
Air India Express and AirAsia India, both subsidiaries of the Tata-owned Air India, introduced a fresh, unified branding under the name 'Air India Express.' This unveiling occurred during a Mumbai Airport (BOM) ceremony featuring a new Boeing 737-8 aircraft.
"As we near the final stages of merging Air India Express and AirAsia India, we witness a transformation in the aviation landscape. We take great pride in presenting the new Air India Express brand, a crucial component of the new Air India Group, dedicated to offering the best value, accessibility, and domestic and regional connectivity to all Indians. Our goal is to be the airline of a new generation, fostering better connections among Indians and the world," said Campbell Wilson.
The airline's new visual identity embraces an energetic and premium color scheme. Further, the Express Orange and Express Turquoise are primary colors, complemented by Express Tangerine and Express Ice Blue as secondary colors.
Further, the dominant Express Orange symbolizes the brand's values of enthusiasm and agility, reflecting quintessential Indian warmth. Express Turquoise embodies the brand's traits of style, contemporary premium sensibility, and a digital-first approach.
It will be positioned as 'New India's Smart Connector.' The rebranding signifies the beginning of an ambitious growth and transformation journey, which commences with the induction of the modern and fuel-efficient Boeing 737-8 aircraft.
Stay tuned with us. Further, follow us on social media for the latest updates.
Also Read: US Airlines, Including American, United, Delta, and Southwest, want you to Dress Properly – Aviation A2Z
Join us on Telegram Group for the Latest Aviation Updates. Subsequently, follow us on Google News.