ATLANTA- A first class passenger on Delta Air Lines (DL) has shared a disheartening account of the disruptive behavior exhibited by two fellow passengers in the same cabin.
These individuals were reportedly behaving inappropriately, flirting with a flight attendant, overindulging in alcohol, and making derogatory comments about their spouses.
Delta First Class Passengers Behaved Badly
According to another woman in the cabin who witnessed the situation, both men consumed an excessive amount of alcohol, consisting of five beers and three glasses of wine each. The duration of their flight and the specific route were not disclosed, but this level of alcohol consumption is notable.
Furthermore, there were indications that one of the passengers may have been attempting to encourage the flight attendant to continue serving them drinks, and there were reports of inappropriate physical contact involving the same crew member.
The situation escalated when one of the individuals used a racial slur while sitting in front of a 74-year-old person of color.
Despite these concerning incidents, one positive note emerged during the flight: a gesture of thanks, a practice for which United Airlines is well-known, especially when recognizing milestone achievements such as million-mile status levels.
Delta Airlines also has a reputation for acknowledging passengers with Diamond status. However, the passenger's attempt to obtain the flight attendant's contact information was unsuccessful.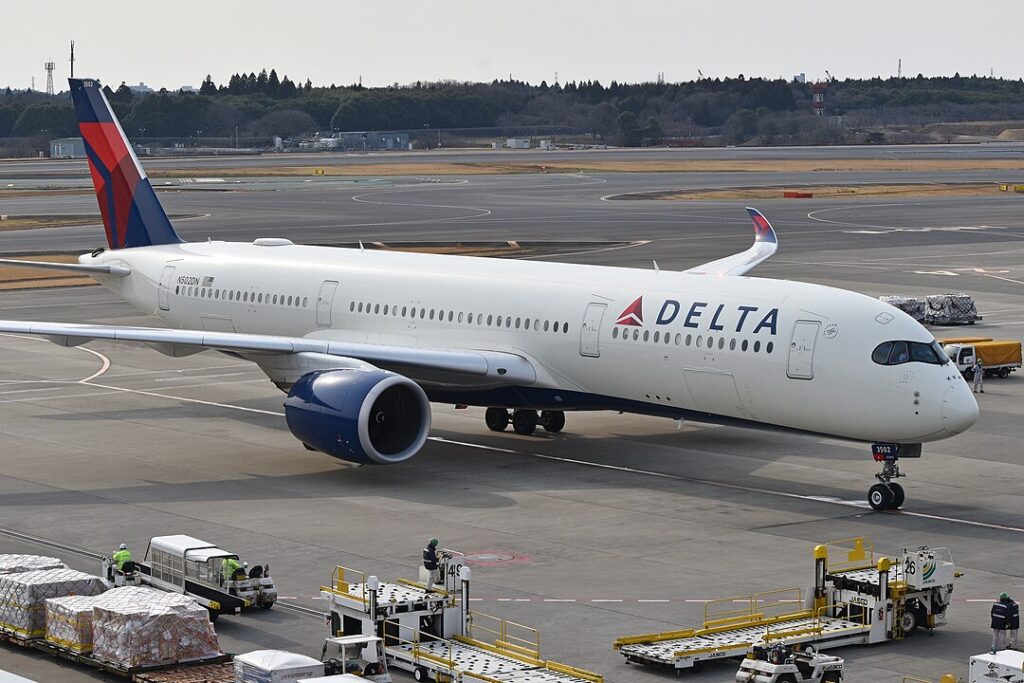 Expert Opinion
Gary Jeff of Viewfromthewing wrote: "I can't help but feel these two gentlemen are quite unhappy. They're excessively consuming alcohol on a Delta flight and venting about their personal lives."
"Their behavior is disruptive, and they're mistreating an employee, all without consideration for their fellow passengers in the cabin. My primary sentiment toward them is pity rather than scorn, although the other passengers certainly deserve sympathy."
"It's worth noting that occupying a first-class seat doesn't automatically bestow class upon an individual. For some, it serves as a way to portray a different persona, detached from their everyday lives – they get to live the "first-class life," even when they're not."
"I remain skeptical about whether the flight attendant was genuinely receiving tips as opposed to simply striving to provide excellent customer service."
"Additionally, it's doubtful that the passengers consumed the reported eight beers and wine glasses each. However, while the intent to deliver exceptional customer service is commendable, it was hardly necessary in this situation, even for a Diamond-level guest."
"Modern airlines, even in their premium cabins, embrace a highly inclusive approach, welcoming passengers from all walks of life, complete with their problems and biases."
"While it's true that some crew members fall short of delivering fundamental service, it's equally true that many passengers harbor unrealistic expectations regarding the level of service they should receive."
Stay tuned with us. Further, follow us on social media for the latest updates.
Also Read: US Airlines, Including American, United, Delta, and Southwest, want you to Dress Properly – Aviation A2Z
Join us on Telegram Group for the Latest Aviation Updates. Subsequently, follow us on Google News.