DUBAI- The Dubai Airshow is gearing up to become its biggest event ever, boasting 1,400+ exhibitors representing 95 countries, and anticipates a growth in visitor numbers compared to last year's edition.
The 18th Airshow offers a chance to welcome numerous new and returning industry stakeholders to the Emirate. It also allows them to reflect on the recent recovery and growth of the aviation and aerospace sectors, especially in the Middle East.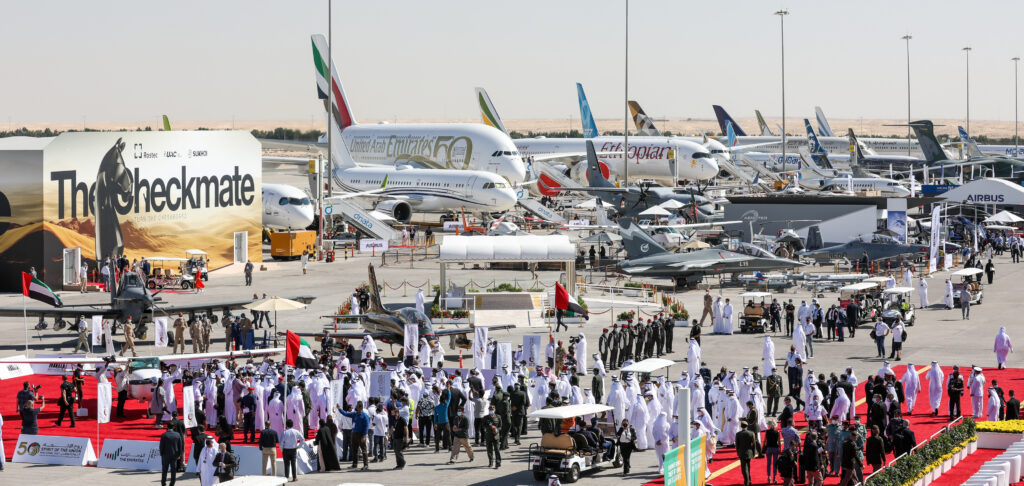 Dubai Airshow Biggest Event on Record
Middle Eastern airlines saw 27.3% surge in August traffic compared to the previous year, while global air traffic has now reached nearly 96% of pre-COVID levels, as reported by the International Air Transport Association (IATA).
Dubai Airports made an exciting announcement, revealing that they welcomed 41.6 million guests in the first half of 2023. This marks a remarkable 49% increase compared to the same period in 2022, driven by a notable 43% surge in second-quarter passenger traffic.
The aerospace, space, and defense industries continue to play a crucial role in bolstering local, regional, and global economies. At the upcoming industry mega event, more than 1,400 exhibitors will participate.
This impressive number includes 400 first-time exhibitors and over 80 startups spanning sectors such as commercial aviation, advanced aerial mobility, space, defense, business aviation, air traffic management, emerging technology, and more. They will all come together to unveil groundbreaking innovations and solutions.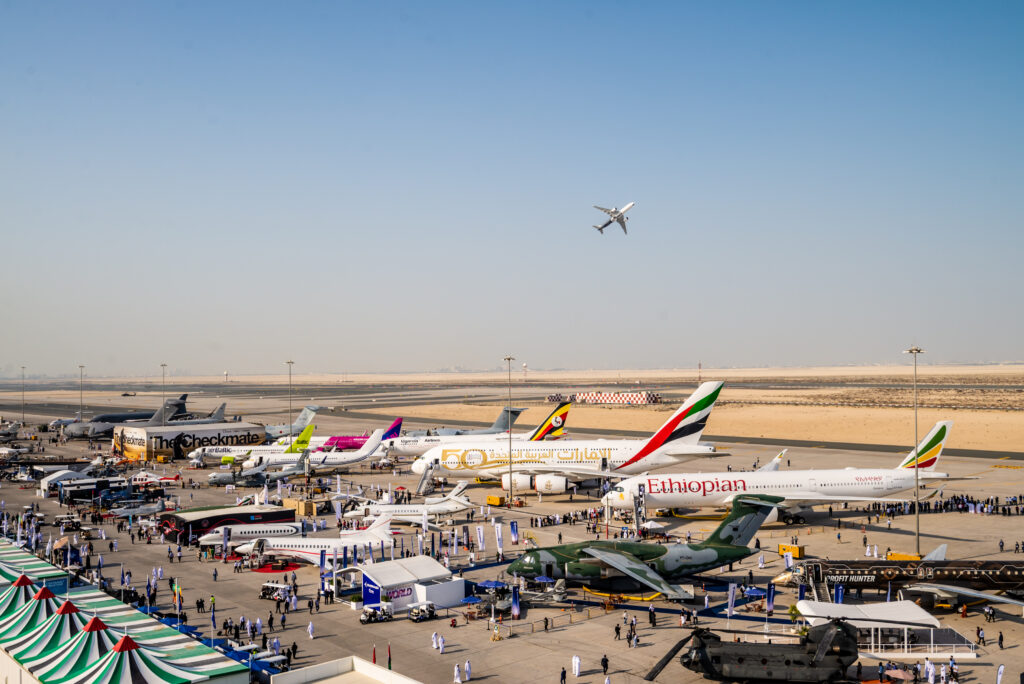 Dubai Airshow 2023 Events
Dubai Airshow 2023 is gearing up to host a dynamic conference with over 300 international speakers and more than 80 hours of engaging content.
This conference will foster discussions on vital industry subjects including sustainability, space, advanced aerial mobility, air traffic management, passenger experience, diversity, and much more.
In addition to this, numerous networking opportunities will further strengthen the Airshow's status as a premier international platform for valuable business connections, poised to shape the future of the industry.
The flying display continues to serve as an impressive showcase where manufacturers can demonstrate their aircraft's capabilities to the global aerospace industry. It offers a breathtaking spectacle to visitors each day.
Additionally, this year's static display will raise the bar by featuring more than 180 commercial and military aircraft. The participation of regional and international airlines mirrors the industry's robust growth and transformation.
Earlier this year, Emirates reported record-breaking profits in its 2022-23 Annual Report. They achieved an impressive US$2.9 billion, marking a significant turnaround from the US$1.1 billion loss in the previous year.
Similarly, Etihad Airways achieved a record-breaking core operating profit of US$ 296 million in the first half of 2022. Which is a remarkable improvement compared to a US$ 392 million loss during the same period the previous year.
Additionally, Beond, the world's first premium leisure airline, launched this year, signaling the resurgence of the luxury leisure market.
Stay tuned with us. Further, follow us on social media for the latest updates.
Also Read: US Airlines, Including American, United, Delta, and Southwest, want you to Dress Properly – Aviation A2Z
Join us on Telegram Group for the Latest Aviation Updates. Subsequently, follow us on Google News.