ABU DHABI, UAE- Abu Dhabi International Airport (AUH) will undergo a name change and be known as Zayed International Airport starting from February 9, 2024, as announced by the Abu Dhabi Media Office on Tuesday.
The decision to rename the airport was made by President Sheikh Mohamed, coinciding with the inauguration of the new Terminal A, which is set to begin operations on Wednesday.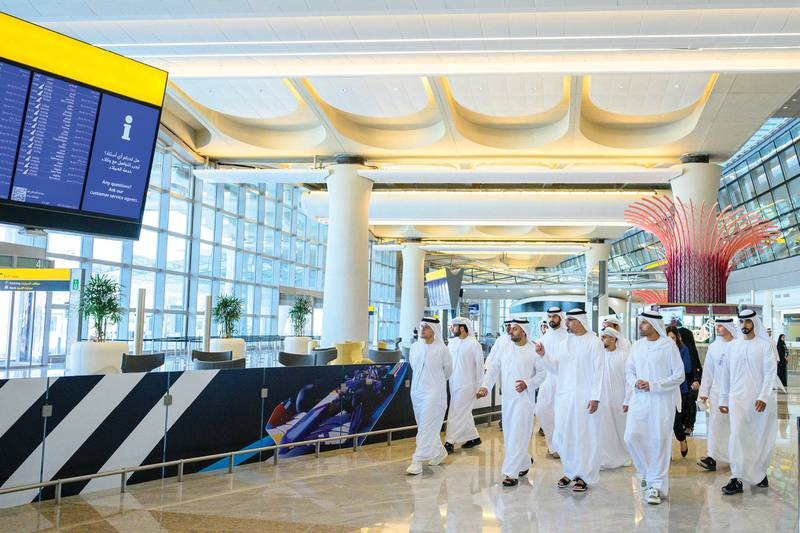 Abu Dhabi Airport Gets New Name
Crown Prince of Abu Dhabi, Sheikh Khaled bin Mohamed, conducted a tour of the new terminal on Tuesday.
According to the Abu Dhabi Media Office, he emphasized that the primary project represents a substantial advancement in the emirate's economic and sustainable growth.
Sheikh Khaled also stressed the significance of ongoing investments to enhance the tourism and aviation sectors.
Meanwhile, Sheikh Mohammed bin Hamad, Adviser for Special Affairs at the Presidential Court and chairman of the board of directors of Abu Dhabi Airports, described the mega project as a pivotal gateway to elevate the emirate's global standing.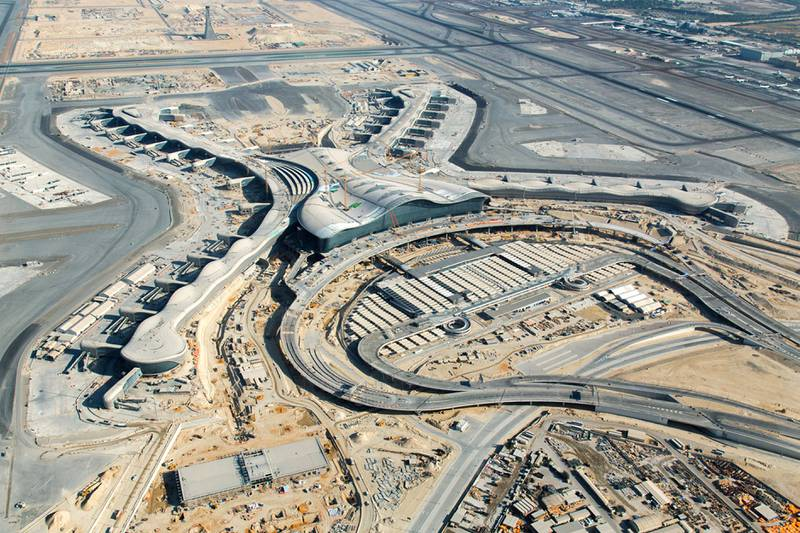 New Terminal Opening
Terminal A, which is three times larger than the old terminal, will offer flights to 117 destinations worldwide, significantly expanding the frequency and reach of flights to and from Abu Dhabi, according to airport officials.
Upon its opening, Terminal A will have the capacity to accommodate up to 45 million passengers annually.
Airlines will transition their operations to the new Terminal A in a phased approach, with flights commencing next month. The relocation process will take place in three stages over a two-week period, spanning from November 1 to November 14.
Abu Dhabi's Etihad Airways (EY) will conduct a ceremonial flight on October 31, followed by Wizz Air Abu Dhabi (5W) and 15 other international airlines commencing operations from the new terminal on November 1.
Etihad Airways will initiate 16 flights from the terminal starting on November 9, and an additional 28 airlines will begin operating from the terminal on November 14.
Iconic Design
The terminal's architecture is nothing short of imposing and memorable, garnering international design accolades while adding an iconic architectural landmark to Abu Dhabi's cityscape.
Merging modern, lightweight aesthetics with functional brilliance, the terminal's glass exterior harnesses natural light, creating a grand civic space within.
In alignment with the UAE's sustainability objectives, Terminal A incorporates energy-efficient lighting, advanced heating, ventilation, and air-conditioning (HVAC) systems and employs sustainable construction materials.
As a significant stride toward realizing Abu Dhabi Airports' commitment to reducing its operational carbon footprint, Terminal A boasts a fully integrated solar photovoltaic system on its car park roof, currently generating power from a three-megawatt (MW) solar photovoltaic (PV) plant, saving nearly 5,300 tons of CO2 annually.
Furthermore, Terminal A is set to offer a plethora of world-class amenities, including opulent lounges, serene relaxation zones, and luxurious spa facilities where travelers can unwind before or after their flights.
Comprising 163 retail and food and beverage establishments catering to diverse tastes and preferences, the terminal's retail offerings will captivate leisure and business travelers.
Stay tuned with us. Further, follow us on social media for the latest updates.
Also Read: US Airlines, Including American, United, Delta, and Southwest, want you to Dress Properly – Aviation A2Z
Join us on Telegram Group for the Latest Aviation Updates. Subsequently, follow us on Google News.