SINGAPORE- GMR Hyderabad International Airport (HYD) celebrated Singapore Airlines (SQ) 20th Anniversary by unveiling a series of new flights.
These additional flight services are aimed at meeting the increasing demand for convenient long-haul air travel to Singapore, serving as a convenient stopover for travelers heading to destinations in Australia, New Zealand, and Far East Asia.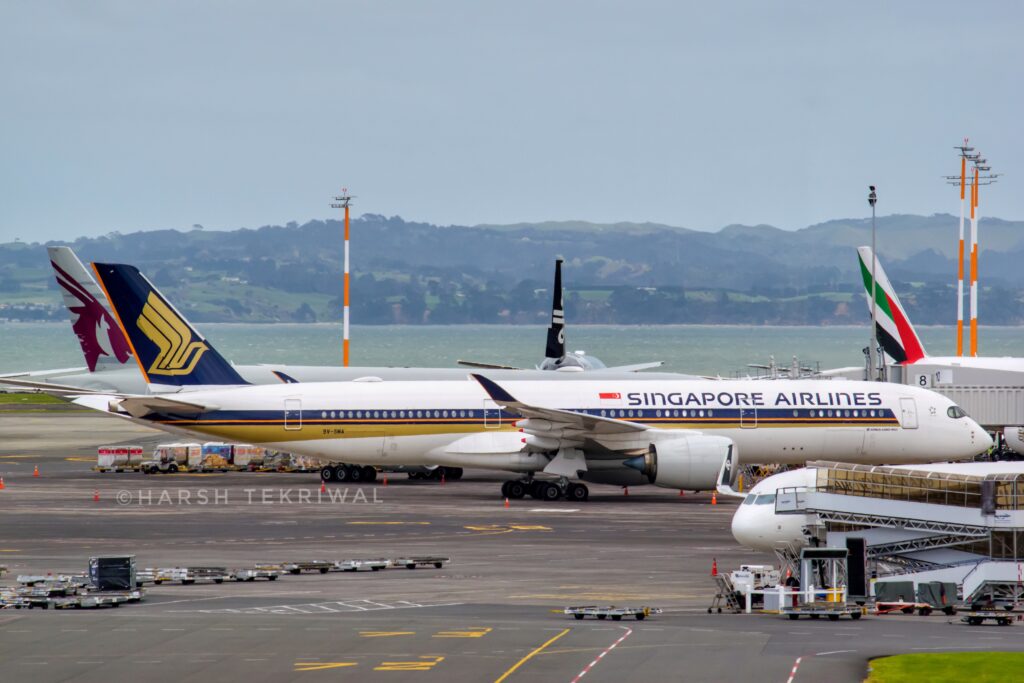 Singapore Airlines Additional Flights to Hyderabad
Singapore Airlines Flight SQ 519 will take off from Hyderabad at 11:20 AM (IST) and reach Singapore at 6:20 PM (Singapore Standard Time). The return journey, Singapore Airlines Flight SQ 518, will depart from Singapore at 8:00 AM (Singapore Standard Time) and arrive in Hyderabad at 10:15 AM (IST).
These five weekly nonstop flights will significantly expand connectivity options for passengers traveling from Hyderabad to Singapore and other destinations.
The utilization of wide-body aircraft A350-900 for the daily evening departure flight SQ522/SQ523 will result in an improved travel experience for passengers in the economy class.
To mark the 20th Anniversary of the airline, senior officials from GHIAL, in collaboration with key personnel from Singapore Airlines and other airport stakeholders, gathered at the terminal to commemorate this milestone.
A380 India Routes
The scheduled routine aircraft replacements are as follows:
Singapore to Delhi: From July 29, 2024, to September 1, 2024, flights SQ406/403 will be operated by a Boeing 777-300ER, replacing the A380.
Singapore to Mumbai: From June 24, 2024, to July 28, 2024, flights SQ424/423 will be operated by a 777-300ER, replacing the A380.
As of September 13, 2023, Singapore Airlines has also provisionally scheduled the A380 aircraft for other markets during the Northern Summer 2024 season. These markets include:
Singapore to Frankfurt: 1 daily flight
Singapore to Hong Kong: Flight SQ892/893
Singapore to London Heathrow: Flights SQ308/319 and SQ322/317
Singapore to Shanghai Pu Dong: Flight SQ826/827
Singapore to Sydney: Flights SQ231/232 and SQ221/222
Stay tuned with us. Further, follow us on social media for the latest updates.
Also Read: US Airlines, Including American, United, Delta, and Southwest, want you to Dress Properly – Aviation A2Z
Join us on Telegram Group for the Latest Aviation Updates. Subsequently, follow us on Google News.