SEATTLE- Boeing and Southwest Airlines (WN) have announced an expanded commitment to the fuel-efficient 737 MAX family, with a new order for 108 737 MAX 7 aircraft.
This order aligns with Southwest's fleet modernization strategy and provides the airline with flexibility for future fleet expansion.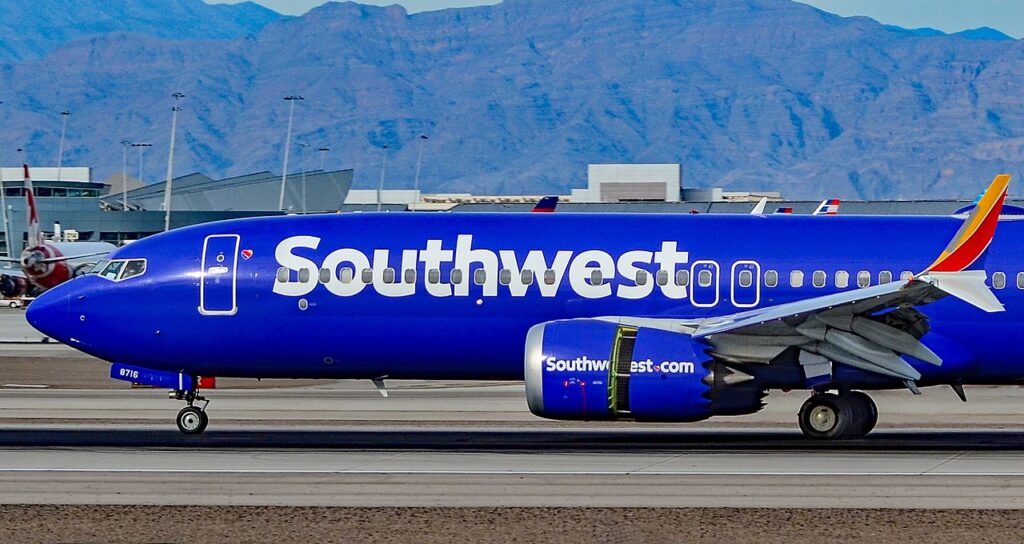 Southwest Orders 108 737 MAX 7
Bob Jordan, President & Chief Executive Officer of Southwest Airlines, highlighted their longstanding relationship with Boeing, spanning over 50 years, from the airline's initial service with three Boeing 737 aircraft serving three cities.
He emphasized Boeing's significance in both its history and future as it continues to recognize the many operational efficiencies and cost savings associated with a single-fleet strategy.
Southwest has a history of relying on the 737 family to support its growth, with over 300 orders for the 737-7, resulting in an orderbook of more than 500 737 MAX jets. Upon certification, the 737-7 will join Southwest's existing all-Boeing 737 fleet.
World's Largest 737 Operator
Southwest Airlines, operating the world's largest all-Boeing and all-737 fleet, places great confidence in the exceptional efficiency and reliability of the 737 MAX family. This was emphasized by Stan Deal, President and CEO of Boeing Commercial Airplanes.
He expressed that the 737-7 holds a crucial role in Southwest's long-term fleet modernization strategy and acknowledged the airline's continued trust in Boeing for delivering their future fleet.
The 737-7 boasts the longest range in its class, with the ability to cover distances of up to 3,800 nautical miles while accommodating up to 172 passengers.
The improved environmental performance of the 737 MAX contributes to reduced fuel consumption compared to earlier aircraft generations. Additionally, the 737 MAX is quieter, resulting in a smaller noise footprint when compared to the older jets it replaces.
Stay tuned with us. Further, follow us on social media for the latest updates.
Also Read: US Airlines, Including American, United, Delta, and Southwest, want you to Dress Properly – Aviation A2Z
Join us on Telegram Group for the Latest Aviation Updates. Subsequently, follow us on Google News.