ATLANTA- Over the last couple of months, there has been growing scrutiny over certain decisions made by major U.S. airlines. These decisions often revolve around newly introduced passenger offerings or changes to existing deals.
In September, for instance, Delta Air Lines (DL) implemented a plan to reduce airport lounge access by limiting the number of visits for SkyMiles passengers.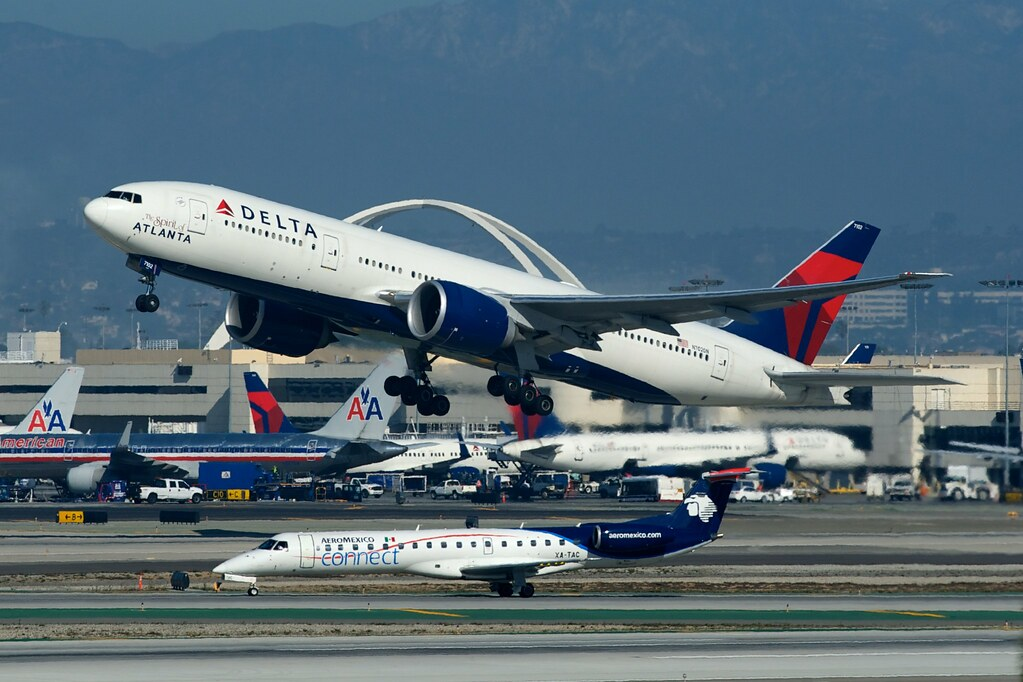 New Loyalty Program Changes
The decision faced significant backlash from travelers and various news outlets, including social media, leading Delta to reconsider. The airline subsequently announced a relaxation of the proposed access conditions.
During this time, Alaska Airlines (AS) had already launched a plan to entice Delta's SkyMiles members to join its own loyalty program. JetBlue (B6) also extended offers and upgrades to SkyMiles participants, even reaching out to them via phone for direct transactions.
Southwest Airlines (WN) modified its Rapid Rewards program to encourage travelers to engage with its loyalty program.
American Airlines (AA) introduced the AAdvantage Business loyalty option, which targeted businesses and individuals traveling for those businesses.
Delta Changes Priority to Granting Upgrades
Throughout this period, Delta has persistently fine-tuned its offerings, including prioritizing passenger requests for first-class upgrades.
Gary Leff from View From the Wing pointed out, "In the midst of all the commotion, there's a shift in how upgrades are allocated in the future."
One outcome of this alteration is that Delta is now observing higher first-class seat occupancy rates compared to its previous performance.
Gary Leff explained two significant challenges that are constraining upgrades at Delta. He stated, "First, they have transitioned from selling only 13% of first-class seats to selling 75% of them (for varying amounts of money), which means they are no longer left with sufficient first-class seats."
Leff recommended that Delta should seriously consider expanding the number of premium seats. He emphasized that this is entirely within their control, especially given their success in monetizing these seats.
Furthermore, elite upgrades continue to hold significance in fostering long-term business relationships and incentivizing co-brand card spending, especially as the airline aims to increase its annual American Express revenue from $7 billion to $10 billion.
The publication also highlighted a second issue related to the processing of upgrade requests.
Leff pointed out, "Delta has a well-known reputation for inefficiencies in processing upgrades at the gate. I regularly receive feedback from readers who miss out on upgrades, resulting in flights departing with unoccupied premium seats. If you haven't secured an upgrade beforehand, the chances of receiving one at the gate appear to be unpredictable."
Better Solution
Leff further elaborated on his perspective that Delta has the capacity to address these concerns effectively.
"Solving these two issues would enable Delta to increase the sales of premium seats and maintain the loyalty of its premium clientele, who are increasingly required to spend more with the airline and its premium co-brand cards to maintain their status (or even with fewer upgrade opportunities, to lose their status potentially)," he expressed.
Leff also noted that introducing more premium seats would involve a trade-off with the marginal coach seats on the aircraft while improving gate agents' upgrade processing would not incur such a trade-off. Still, it would require vital extra minutes as they strive to ensure on-time departures.
In terms of upgrade prioritization for 2024, Leff outlined the following criteria:
Medallion status
Cabin purchased (original fare class plus paid upgrades)
Delta SkyMiles Reserve American Express Card members
Delta Corporate travelers
Medallion Qualification Dollars (MQDs) earned in the current calendar year
Date and time of the upgrade request.
Stay tuned with us. Further, follow us on social media for the latest updates.
Also Read: US Airlines, Including American, United, Delta, and Southwest, want you to Dress Properly – Aviation A2Z
Join us on Telegram Group for the Latest Aviation Updates. Subsequently, follow us on Google News.