GURUGRAM- Tata-owned Indian FSC Air India (AI) has introduced a special promotion on its India-Singapore and India-Bangkok routes, offering passengers unbeatable fares in both Economy and Business Class for travel until March 2024.
For bookings originating in India, the all-inclusive, round-trip Economy fares on selected India-Singapore routes begin at INR 13,330, while those on selected India-Bangkok routes start at INR 17,045.
Air India Bangkok and Singapore Flight Offers
In the Business Class category, round-trip fares for India-Singapore routes commence at INR 70,290, and for India-Bangkok routes, they start at INR 49,120.
These special promotional fares are also applicable for bookings made from Singapore or Thailand.
For travelers starting their journey in Singapore, all-inclusive round-trip Economy fares on selected Singapore-India routes are available from SGD 279, and on selected Bangkok-India routes, fares start from THB 9,700.
In the Business Class category, round-trip fares for Singapore-India routes begin at SGD 1,579, while Bangkok-India routes start from THB 25,960.
This promotional offer is open for bookings for a limited period of 96 hours, from 00:01 hours on October 18, 2023, to 23:59 hours on October 21, 2023, for travel until March 31, 2024.
The promotion is applicable to both one-way and return flights.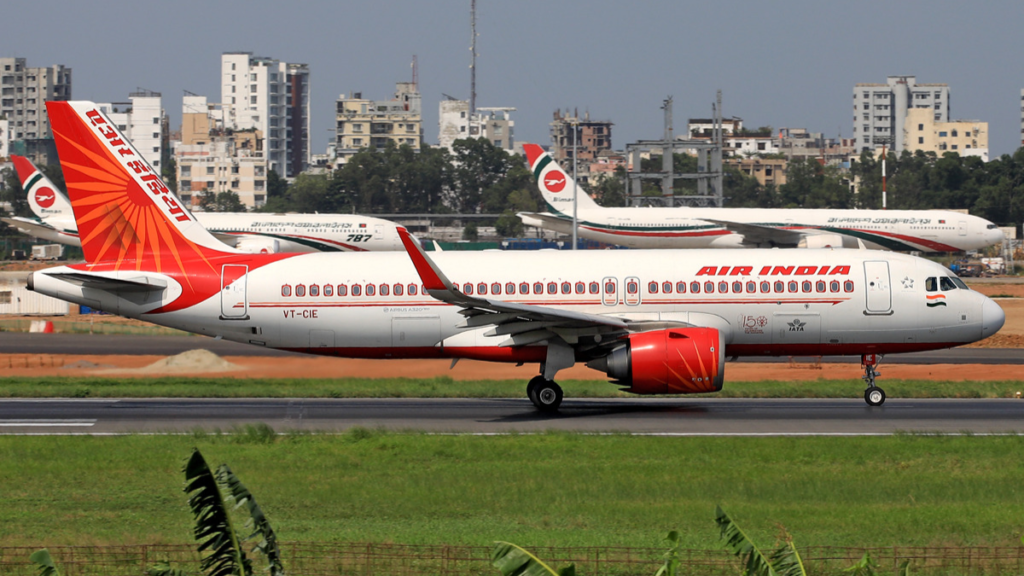 Festive Meals
In a heartwarming gesture that perfectly captures the essence of the festive season, Air India (AI), owned by the Tata Group, has unveiled a special treat for passengers departing from Kolkata (CCU) during the Durga Puja festivities.
From October 21 to 23, the airline goes above and beyond to ensure that travelers can immerse themselves in the warmth of Bengali culture through its culinary offerings.
Air India has thoughtfully curated a menu featuring traditional Bengali cuisine designed to evoke a sense of being at home and embracing the festive spirit of Durga Puja.
The menu includes much-loved dishes such as egg chicken rolls, the comforting mutton kasha (mutton in a rich gravy), crispy fish kabiraji (fried fish with an egg coating), and the heartwarming koraishutir kachori (pea kachori), along with other regional delicacies.
According to an airline statement, passengers will have the opportunity to savor delectable dishes such as egg chicken rolls, mutton kasha (mutton cooked in a thick gravy), fish kabiraji (fried fish coated with egg), and koraishutir kachori (pea-stuffed pastry), among other culinary delights. These offerings are designed to provide a delightful taste of the local cuisine.
To add a touch of sweetness to the experience, the airline has also included popular Bengali desserts, ensuring that passengers can fully partake in the festive spirit with every bite. It's a considerate gesture that elevates the journey's experience.
Stay tuned with us. Further, follow us on social media for the latest updates.
Also Read: US Airlines, Including American, United, Delta, and Southwest, want you to Dress Properly – Aviation A2Z
Join us on Telegram Group for the Latest Aviation Updates. Subsequently, follow us on Google News.