AUCKLAND- An Air New Zealand (NZ) flight carrying approximately 300 passengers from Nadi (NAN) to Auckland (AKL) encountered an emergency on Sunday.
When the flight, designated as Flight NZ953, was approximately an hour away from Auckland, the crew onboard made a mayday distress call to the air traffic controllers in Auckland.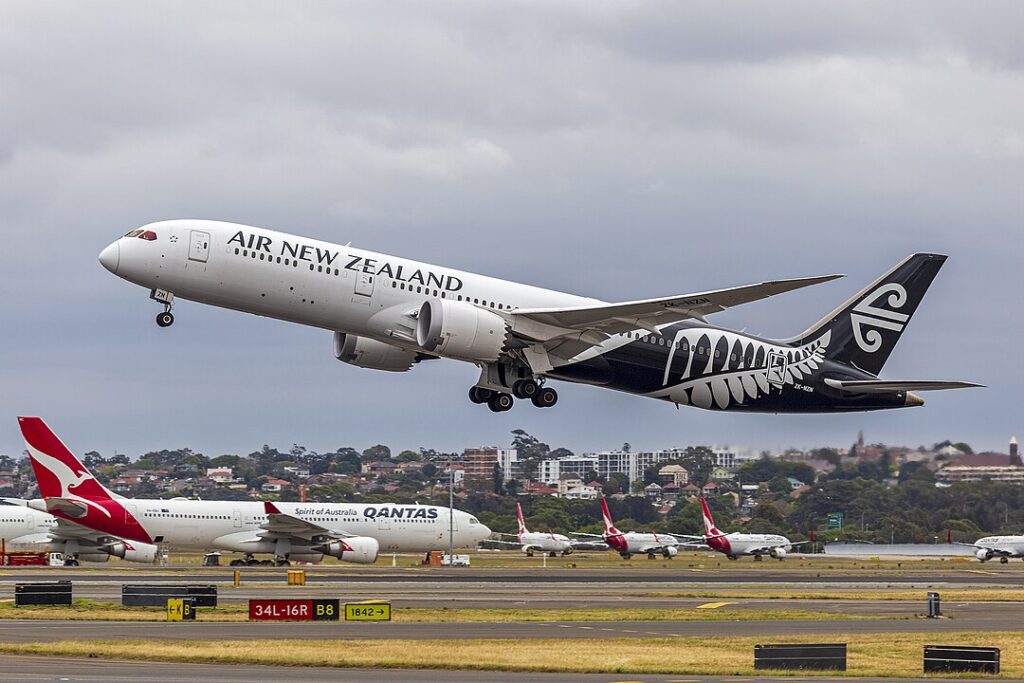 Air New Zealand Emergency
The flag carrier of New Zealand deploys Boeing 787-9 Dreamliner to serve this route.
David Morgan, Chief Operational Integrity and Safety Officer at Air New Zealand, stated Travel Weekly, "Air New Zealand flight NZ953 encountered an air conditioning malfunction while cruising at high altitude between Nadi and Auckland."
He emphasized that the safety of the passengers was never compromised. However, the captain followed standard operating procedures by notifying air traffic control of the necessity to initiate a descent.
Morgan verified that an emergency call was initially issued but was subsequently reduced to an urgent situation.
In response to the mayday call, Fire and Emergency New Zealand dispatched several fire trucks to the airport, but they were later recalled.
The airline has expressed regret for any distress that passengers may have experienced upon arrival.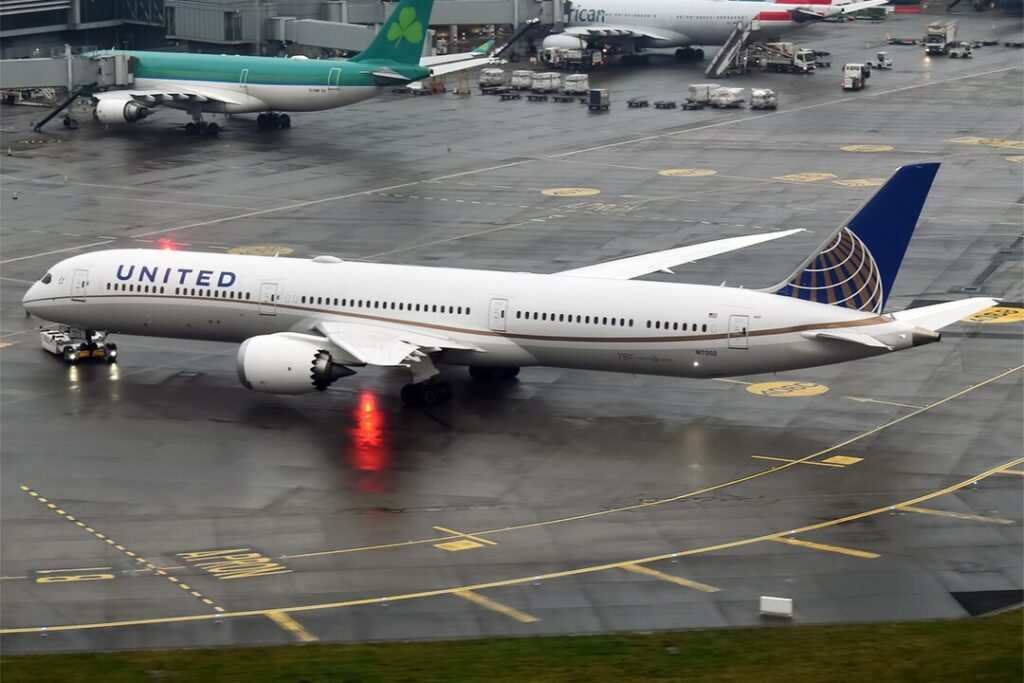 Similar Incident
In September 2023, passengers aboard a United Airlines (UA) flight, UA40, traveling from Newark (EWR) to Rome (FCO), found themselves stranded for over seven hours on an airplane without air conditioning.
Reports from passengers on social media indicate that a malfunction in the air conditioning system caused the delay. The flight is usually operated by advanced Boeing 787-10 aircraft.
During the ordeal, passengers were provided with minimal food and water, and there were accounts of at least one passenger fainting and needing medical assistance.
United Airlines confirmed the incident in a statement provided to USA TODAY, explaining that the flight had to be canceled due to regulations related to the duty hours of the flight crew as mandated by federal regulations.
"On July 3rd, United Flight 40 had to return to the gate at Newark Liberty Airport due to a temperature problem on board. During the stop, we gave passengers the option to disembark and later offered them snacks and drinks. Unfortunately, our flight crew surpassed their legally allowed working hours, leading to the cancellation of the flight. We sincerely apologize for not being able to deliver a more satisfactory travel experience and have extended compensation as a gesture in the hopes of inviting them on future journeys."

United Statement to USA Today
For passengers, this experience was undoubtedly exasperating. Regrettably, they probably won't be eligible for further compensation beyond possible ticket refunds.
Under the Department of Transportation guidelines, airlines are mandated to offer passengers sustenance and beverages during tarmac delays lasting more than two hours.
Stay tuned with us. Further, follow us on social media for the latest updates.
Also Read: US Airlines, Including American, United, Delta, and Southwest, want you to Dress Properly – Aviation A2Z
Join us on Telegram Group for the Latest Aviation Updates. Subsequently, follow us on Google News.