LONDON- During a British Airways (BA) flight from Barcelona (BCN) to London Heathrow (LHR) on Sunday, at least two cabin crew members were instructed to remove their newly designed uniforms by Ozwald Boateng and instead wear paper romper suits.
This action followed an incident, possibly related to fumes, that allegedly caused them to become unwell, reported PYOK.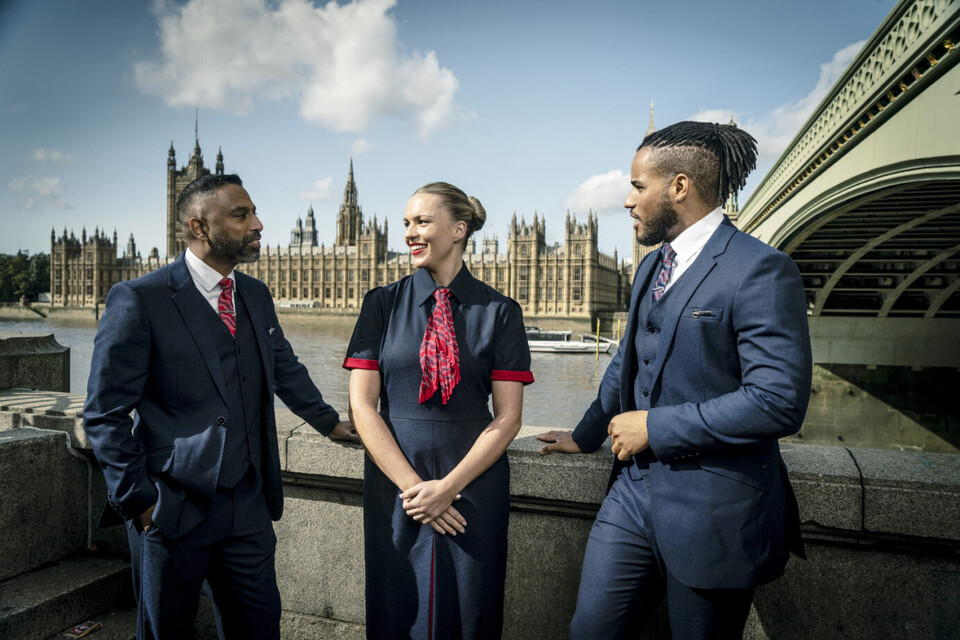 British Airways Cabin Crew to Strip Down
Upon its arrival at Heathrow, British Airways flight BA475 triggered a significant emergency response. Firefighters conducted a thorough inspection of the cabin, and passengers were evacuated onto the tarmac while initial responders carried out an investigation.
Photographer James Cheadle, a passenger on the flight, described the sequence of events in a series of posts on the social media network X. He mentioned that the crew had fallen ill upon landing due to smoke or fumes in the cockpit.
Cheadle noted, "Some cabin crew have been instructed to change attire after falling ill." In one photograph, two crew members can be seen wearing paper suits, commonly used by decorators.
The London Fire Brigade dispatched a specialized Hazardous Area Response Team (HART) to the incident, but no worrisome findings were reported.
Technical Issue
A spokesperson for the fire brigade stated, "The chemical team conducted a comprehensive examination of the aircraft and found no indications of elevated readings. It is uncertain whether there are any injuries, but if so, they are insignificant."
According to a statement from British Airways, the 21-year-old Airbus A320 aircraft operating the flight experienced a "technical issue."
The airline emphasized its unwavering commitment to the safety of passengers and crew, stating, "This aircraft landed without incident at Heathrow following reports of a technical issue. Passengers disembarked the aircraft safely via steps, and we have extended our apologies to them for the delay and inconvenience during their journey."
It's important to note that the Airbus A320 aircraft receives cabin air through the engines, a process known as "bleed air," which is then filtered by an air conditioning system. However, the cause of the reported fume event remains undetermined.
Stay tuned with us. Further, follow us on social media for the latest updates.
Also Read: US Airlines, Including American, United, Delta, and Southwest, want you to Dress Properly – Aviation A2Z
Join us on Telegram Group for the Latest Aviation Updates. Subsequently, follow us on Google News.