UNITED STATES- In the recently published J.D. Power 2023 North America Airport Satisfaction Study, mega airports were assessed based on six key factors, listed in order of significance:
Terminal facilities
Airport arrival/departure experience
Baggage claim process
Security check procedures
Check-in and baggage check processes
Food, beverage, and retail options
Mega airports are distinguished by their annual passenger traffic of 33 million or more. This sets them apart from large airports, which handle between 10 and 32.9 million passengers annually, as well as medium airports, which accommodate 4.5 to 9.9 million passengers each year.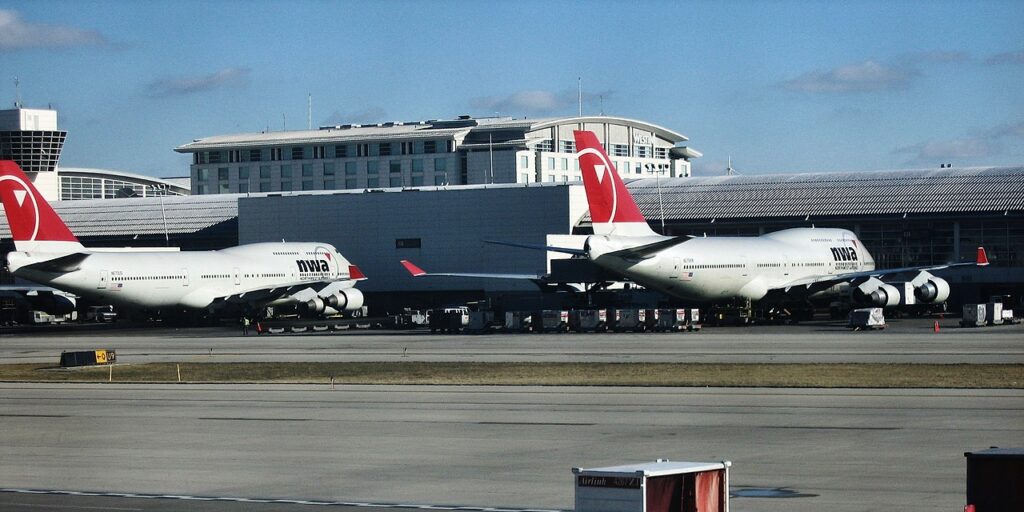 Detailed Study and Surveys
The study collected data from 27,147 completed surveys conducted among U.S. and Canadian residents who had traveled through at least one U.S. or Canadian airport, including connecting airports, in the previous 30 days. The research encompassed experiences related to both arrivals and departures.
Data for the study was gathered from August 2022 to July 2023. The airports were evaluated using a 1,000-point scale to determine the overall level of customer satisfaction.
Notably, despite being one of the busiest airports in the United States, Los Angeles International Airport (LAX) did not secure a position in the top 10 rankings. Instead, it claimed the 11th spot with a satisfaction score of 765.
Best Airports in United States
The top-ranking mega airport for 2023 is the Detroit Metropolitan Wayne County Airport, securing the No. 1 position after being ranked third in 2022.
This Michigan-based airport achieved the highest level of passenger satisfaction among mega airports, earning an impressive score of 800.
Recognized by the FAA as the busiest airport in the state, Detroit Metropolitan Wayne County Airport serves as a significant hub for Delta Air Lines, which was notably the highest-rated domestic airline in the United States according to the 2023 Airline Index by Bounce.
Furthermore, this airport also serves as a base for Spirit Airlines, which held the No. 8 spot in the Bounce index rankings.
Top 10 List
Here are the top 10 mega airports in North America, as per the 2023 J.D. Power North America Airport Satisfaction Study:
Detroit Metropolitan Wayne County Airport
Minneapolis-Saint-Paul International Airport
Harry Reid International Airport
Dallas/Fort Worth International Airport and Miami International Airport (tied for fourth place)
San Francisco International Airport
Denver International Airport, Hartsfield Jackson Atlanta International Airport, and Orlando Airport (tied for sixth place)
George Bush Intercontinental Airport
John F. Kennedy International Airport
Charlotte Douglas International Airport
Phoenix Sky Harbor International Airport
Minneapolis-Saint-Paul International Airport, which was the No. 1 airport last year, now holds the second spot with a score of 796 out of 1,000.
This Minnesota airport enjoys a strategic location between the two major cities of the state and attributes its high ranking to its modern facilities, which underwent significant updates in 2021.
The third airport on the list is Harry Reid International Airport, which achieved a score of 787 out of 1,000.
Formerly known as McCarran International Airport, this airport serves the Las Vegas, Nevada, area.
Harry Reid International Airport holds the distinction of being the most budget-friendly airport for travelers in the United States, as reported by SmartAsset.
In the first quarter of 2023, domestic flights departing from Harry Reid International had an average cost of $269.92, compared to $239.77 in the first quarter of 2022, marking a 12.57% year-over-year increase.
Stay tuned with us. Further, follow us on social media for the latest updates.
Also Read: US Airlines, Including American, United, Delta, and Southwest, want you to Dress Properly – Aviation A2Z
Join us on Telegram Group for the Latest Aviation Updates. Subsequently, follow us on Google News.