ATLANTA- Delta Air Lines (DL) reported a nearly 60% increase in profit during the third quarter, thanks to strong travel demand that persisted through the summer, especially for international travel.
However, the airline has adjusted its full-year earnings forecast towards the lower end of its previous estimate due to a surge in fuel prices.
Delta Reports Strong Profit
In its quarterly report released on Thursday, Delta anticipates adjusted full-year earnings in the range of $6 to $6.25 per share, down from its July forecast of $6 to $7 per share. The airline has also revised its free cash flow projection for the year to $2 billion, down from the $3 billion it initially predicted in the summer.
Delta remains optimistic about robust travel demand in the last quarter of the year, with an estimated revenue increase of 9% to 12% compared to the same period in 2022. The per-share earnings for this period are expected to be between $1.05 and $1.30, consistent with previous estimates.
Delta's CEO, Ed Bastian, anticipates that many of the same travel trends experienced in the third quarter will persist into the fourth quarter. Like others in the industry, the airline had to revise its third-quarter forecasts due to a rapid increase in fuel prices.
Bastian acknowledged that there is currently short-term pressure on fuel costs, as prices surged during the third quarter and have remained relatively high into the fourth quarter.
In the three months ending on September 30, here is how Delta's performance compared to Wall Street expectations, based on consensus estimates from LSEG (formerly known as Refinitiv):
Adjusted earnings per share: Delta reported $2.03 per share, exceeding the expected $1.95.
Adjusted revenue: Delta reported $14.55 billion, slightly below the anticipated $14.56 billion.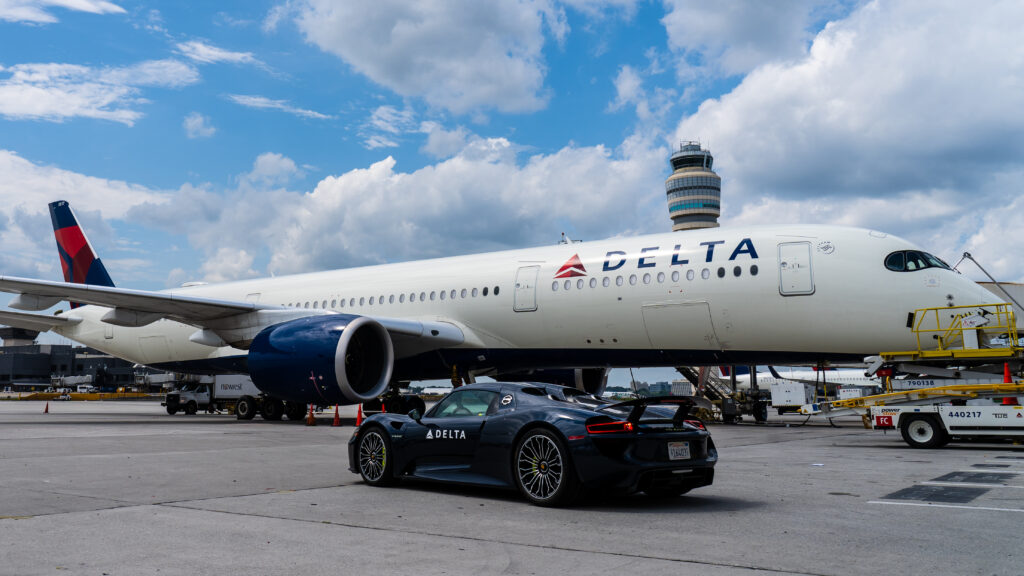 60% Rise in Profits
In the reported period, Delta achieved adjusted revenue of nearly $14.6 billion, representing a 13% increase year-over-year, which aligned with analysts' expectations.
The net income for this period amounted to $1.11 billion, equivalent to $1.72 per share, reflecting a 59% rise compared to the previous year when it was $695 million, or $1.08 per share. When accounting for third-party refinery sales and other items, Delta's adjusted earnings per share for the quarter amounted to $2.03.
Delta and other global airlines have attributed its success to robust demand for international travel, with a particular emphasis on trans-Atlantic flights. In the third quarter, the airline reported a 34% revenue increase for these routes compared to the previous year.
Despite increased domestically and internationally capacity, Delta's planes achieved a load factor of 88% in the quarter, a 1-percentage-point improvement from the same period in the prior year.
Unit revenue per passenger experienced a 1.5% decline year-over-year, as airfares have decreased in recent months due to expanded flight schedules by airlines.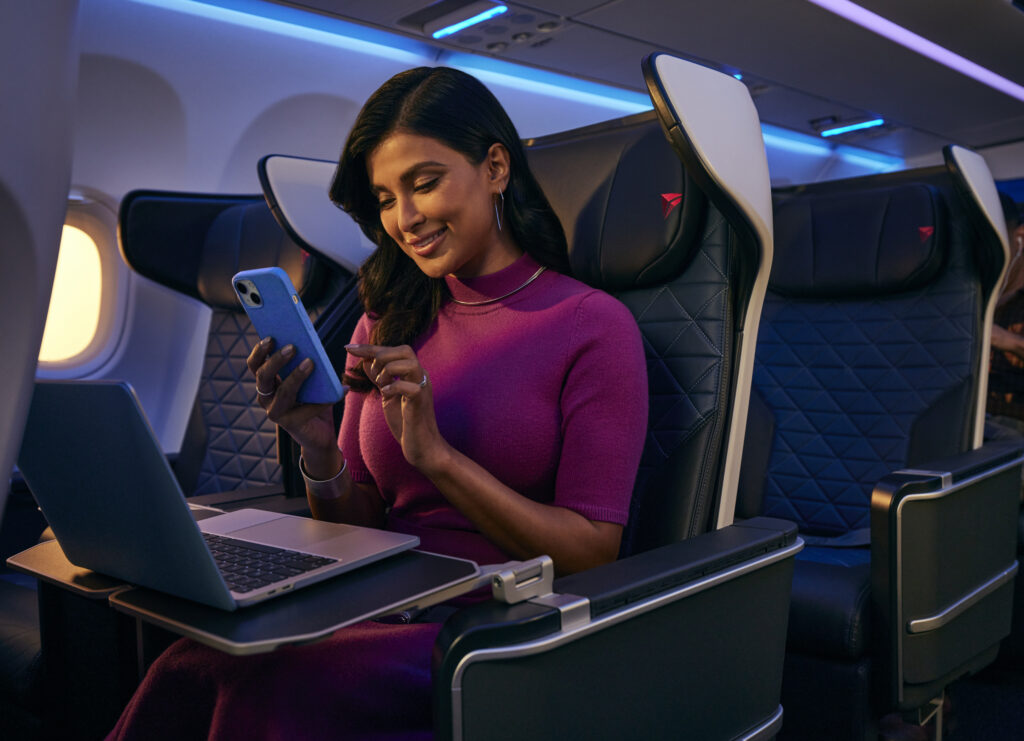 Rise of Premium Travelers
Apart from the substantial increase in international travel, Delta has reported a notable surge in the demand for premium seats, such as business class or premium economy.
Revenue from the main cabin reached $6.62 billion, marking a 12% increase compared to the previous year, while sales of premium products saw a 17% rise, amounting to $5.11 billion, as stated by Delta.
During an interview, CEO Ed Bastian mentioned, "I know the lower-fare airlines are having some challenges, but our premium product, especially domestically, is performing very well." He also emphasized that business travel has recovered to more than 80% of 2019 levels.
Delta faced criticism from customers last month when it announced changes that would make it more difficult to attain elite frequent flyer status and restrict access to its popular airport lounges, which had led to long entry lines.
Bastian acknowledged that these policies might have gone "too far" and stated that adjustments could be expected in the "coming days." However, he did not provide specific details, asserting that customers generally recognized the need for action due to the substantial demand for the airline's premium offerings.
Delta executives are scheduled to host a call with analysts and the media at 10 a.m. ET.
Stay tuned with us. Further, follow us on social media for the latest updates.
Also Read: US Airlines, Including American, United, Delta, and Southwest, want you to Dress Properly – Aviation A2Z
Join us on Telegram Group for the Latest Aviation Updates. Subsequently, follow us on Google News.