NEW DELHI- India has initiated "Operation Ajay" to aid the repatriation of its citizens from Israel during the ongoing conflict with the Hamas group in Gaza. Approximately 18,000 Indians are currently residing in Israel.
The government is making preparations for special charter flights and other logistical arrangements to ensure the safety and welfare of its citizens overseas. Foreign Minister S. Jaishankar conveyed this commitment through a post on a social media platform.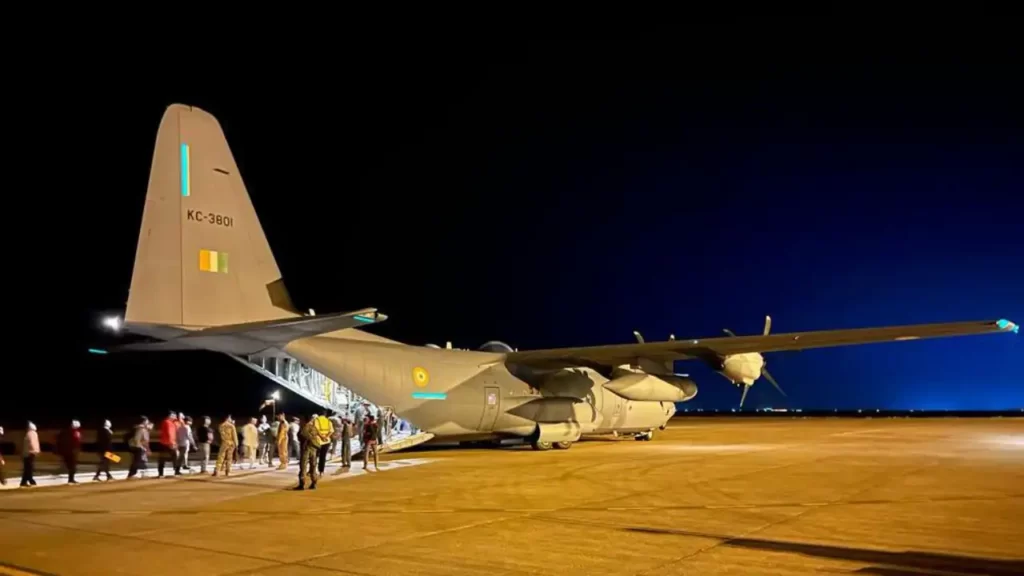 India Launches Operation Ajay
The Indian embassy in Israel has announced that the initial group of registered Indian citizens who have expressed their intent to return has been officially notified about India Operation Ajay. They are scheduled to board the first special flight bound for India tomorrow.
An embassy post mentioned, "The Embassy has sent email notifications to the first group of registered Indian citizens for the upcoming special flight. Subsequent flights will have notifications for other registered individuals."
In response to the recent aggression by Hamas, Israel has established an emergency government to oversee the ongoing conflict. This move comes after Hamas fighters' significant and unprecedented attack, resulting in civilian casualties within Israel.
Israeli Response to Recent Attacks in Gaza Leads to Casualties
Over the past five days, a significant number of casualties have been reported, prompting Israel to launch a large-scale bombardment of the Gaza Strip, an area under the control of Hamas.
Israel has concentrated its military forces around this besieged Palestinian region, suggesting potential preparations for an imminent ground invasion.
Hamas has taken approximately 150 hostages, according to Israel. Among these hostages are at least 14 Thais, two Mexicans, and an undisclosed number of Americans and Germans.
Israel is currently facing the prospect of a multi-front conflict following a series of exchanges with the Iran-backed Shiite militant organization, Hezbollah, on its northern border with Lebanon.
Hezbollah reportedly launched missile attacks on Israel on Wednesday, prompting an Israeli military response that targeted one of the group's military observation posts in southern Lebanon.
In addition to these developments, Israel also engaged in confrontations with militant groups in Syria on Tuesday, following reports of munitions being fired towards the Golan Heights.
Stay tuned with us. Further, follow us on social media for the latest updates.
Also Read: US Airlines, Including American, United, Delta, and Southwest, want you to Dress Properly – Aviation A2Z
Join us on Telegram Group for the Latest Aviation Updates. Subsequently, follow us on Google News.