WASHINGTON- To advance sustainability in aviation, Boeing has initiated a collaborative effort with NASA and United Airlines (UA).
This partnership is focused on conducting in-flight tests to evaluate the impact of sustainable aviation fuel (SAF) on contrails, non-carbon emissions, and the overall climate impact throughout the fuel's life cycle.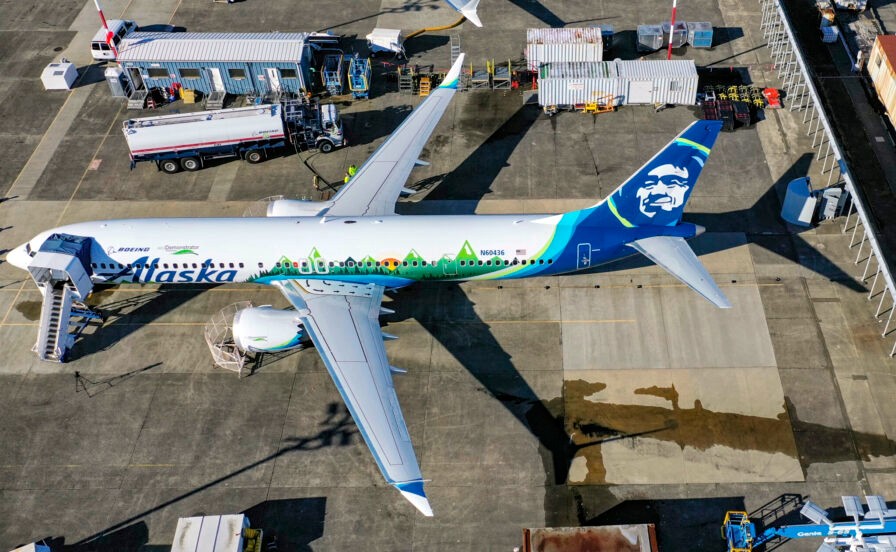 Boeing, NASA, and United Partnership
Boeing's second ecoDemonstrator Explorer, a 737-10 aircraft designated for United Airlines, will participate in the testing. It will carry 100% SAF and conventional jet fuel in separate tanks and alternate between them during testing.
NASA's DC-8 Airborne Science Lab will trail behind the commercial jet, measuring emissions from each fuel type and monitoring contrail ice particles. NASA satellites will also capture images of contrail formation as part of the testing.
The primary goal of these experiments is to understand better how advanced fuels, engine combustor designs, and other technologies can contribute to mitigating atmospheric warming.
One specific area of focus is assessing how SAF influences the characteristics of contrails, which are the persistent condensation trails formed when aircraft fly through cold, humid air. While their complete environmental impact is not yet fully understood, some research suggests that certain contrails may contribute to heat trapping in the atmosphere.
World Energy supplies the SAF for these tests from its facility in Paramount, California. The U.S. also provides support for the project.
Federal Aviation Administration (FAA) through the ASCENT Center of Excellence, as well as technical expertise and project funding from GE Aerospace. Additionally, the German Aerospace Center (Deutsches Zentrum für Luft- und Raumfahrt or DLR) is contributing experts and instrumentation.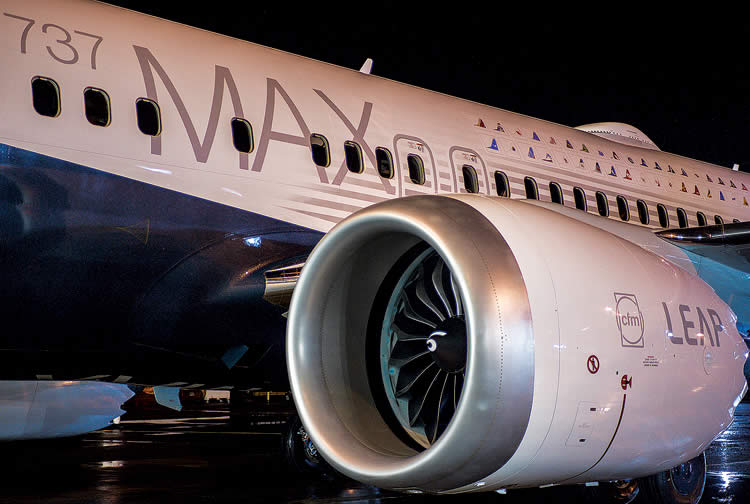 Remarkable Cabon Emissions Reduction
The project represents the latest stage in a long-term collaboration between Boeing and NASA aimed at evaluating the environmental benefits of sustainable aviation fuel (SAF).
SAF is produced from various sustainably sourced feedstocks and can reduce emissions by up to 85% over its life cycle when compared to traditional jet fuel.
It has the potential to be the most effective way of reducing aviation-related CO2 emissions over the next three decades. SAF also generates fewer soot particles, which can contribute to improved air quality near airports.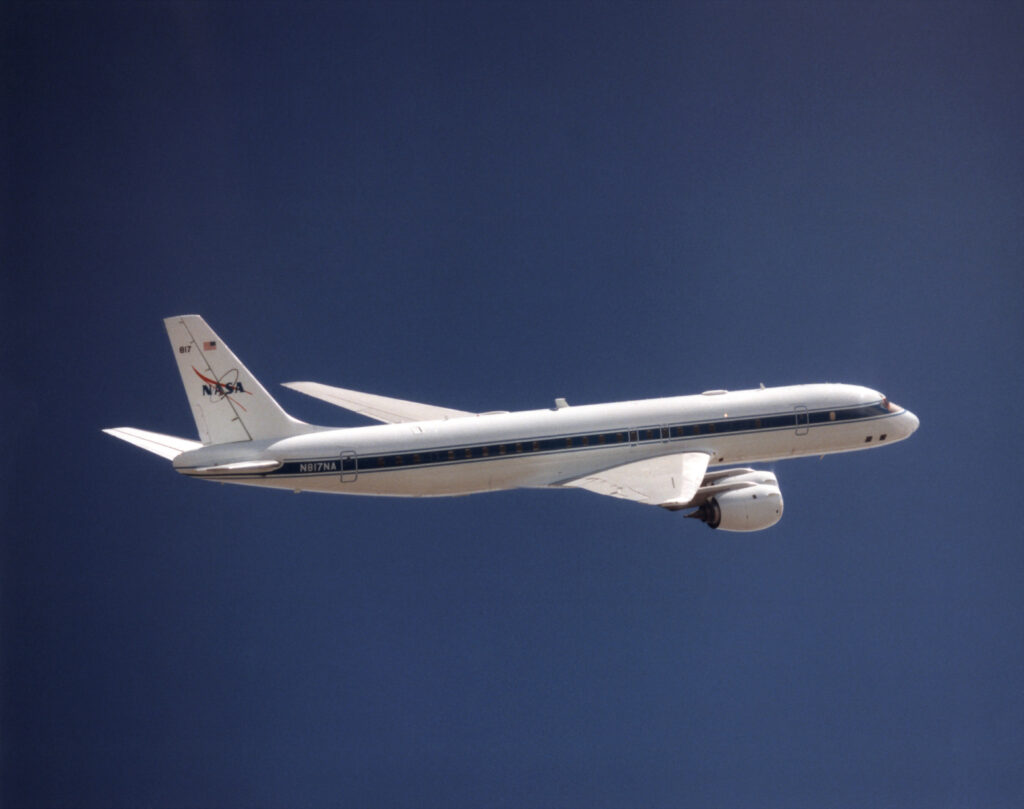 Key Partners
Here are the statements from the key partners involved in the testing:
Boeing Chief Sustainability Officer Chris Raymond expressed their commitment to collaborating with NASA, United Airlines, and other valued partners in researching the broader benefits of SAF. He remains optimistic about achieving a more sustainable future in aviation through meaningful actions.
NASA's Mission Integration Manager for the Sustainable Flight National Partnership, Rich Wahls, emphasized the significance of flight testing in comprehending the effects of sustainable aerospace innovations on contrails and the climate. The NASA DC-8 aircraft will play a crucial role in providing valuable flight data to enhance predictive models.
United Airlines' Chief Sustainability Officer, Lauren Riley, highlighted the potential of the collaboration to not only improve understanding of contrails but also to explore the full range of benefits that transitioning to SAF can offer beyond reducing greenhouse gas emissions.
GE Aerospace's Vice President of Engineering, Mohamed Ali, expressed the company's pride in supporting this groundbreaking research collaboration, which will deepen scientific knowledge about the impact of SAF on emissions, contributing to a more sustainable future for aviation.
Markus Fischer, DLR Divisional Board Member for Aeronautics, noted the importance of international cooperation in achieving climate-compatible aviation. The German Aerospace Center brings a wealth of experience in researching the climate impact of the entire aviation system through measurement technology and simulations. The transatlantic cooperation underlines the global commitment to reducing the climate impact associated with aviation, including both CO2 and non-CO2 effects.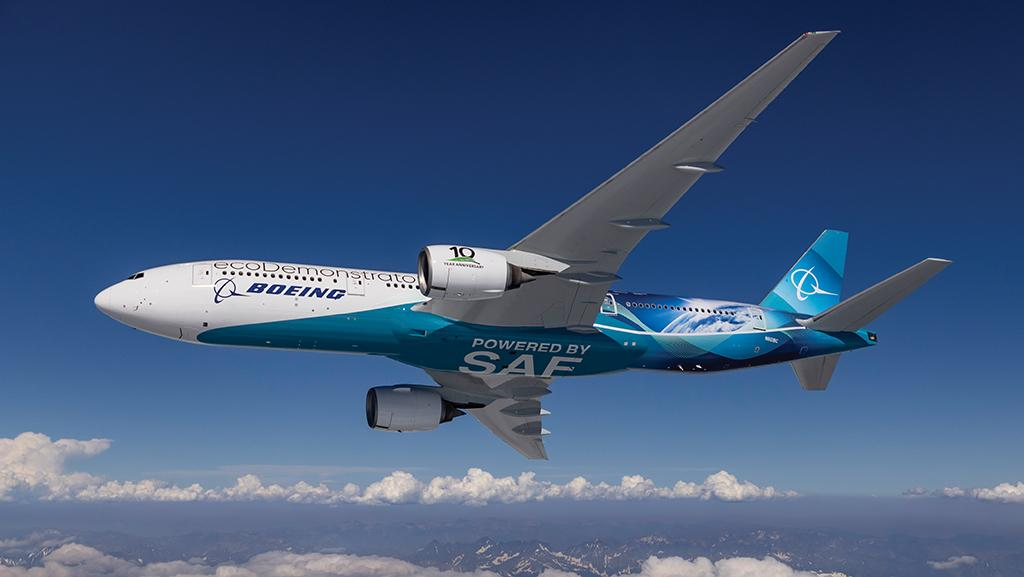 ecoDemostrator
In 2022, the Boeing ecoDemonstrator program expanded to incorporate Explorer aircraft designed for short-term, focused test projects.
Boeing and NASA previously carried out ground testing for SAF emissions using an Alaska Airlines (AS) 737-9 in 2021, followed by flight tests on the ecoDemonstrator 777-200ER and 787-10 in 2022.
Boeing has made a commitment to develop commercial airplanes capable of utilizing 100% sustainable aviation fuel (SAF) by the year 2030.
The 737-10 represents the largest aircraft within Boeing's single-aisle 737 MAX family. This aircraft family is recognized for its capacity to reduce fuel consumption and emissions by approximately 20% compared to the aircraft models it replaces.
Stay tuned with us. Further, follow us on social media for the latest updates.
Also Read: US Airlines, Including American, United, Delta, and Southwest, want you to Dress Properly – Aviation A2Z
Join us on Telegram Group for the Latest Aviation Updates. Subsequently, follow us on Google News.