FORT WORTH- Next summer, American Airlines (AA) is expanding its service with the addition of seven new routes. This move aims to provide customers with increased options for planning trips, whether it's exploring rugged coastal mountains, observing whales in Canadian waters, or enjoying the sea breeze along Cape Cod's shores.
The expansion includes six new cities connected to New York LaGuardia Airport (LGA), thereby expanding American's network to encompass 75 nonstop destinations departing from the Big Apple.
American Airlines New Routes
Brian Znotins, Senior Vice President of Network and Schedule Planning at American, stated,
"American continues to expand its network to offer customers comprehensive access to the destinations they desire to visit, introducing nine new routes for the upcoming summer. New service to Hyannis, enhanced service from New York, and additional international routes contribute to creating the largest global network in the United States, connecting more cities than any other U.S. carrier, promising a unique summer travel experience."
Flights to Hyannis will be open for booking starting from October 23 on aa.com or via American's mobile app. Tickets for the other routes will be available for purchase from October 16 on aa.com or via the American Airlines mobile app.
From June 5, 2024, American Airlines is introducing service to Hyannis, Massachusetts (HYA) for the very first time. This includes daily flights departing from both New York's LaGuardia Airport (LGA) and Washington Reagan National Airport (DCA).
Notably, American will be the sole global network carrier providing services at this airport, offering travelers access to more than 80 destinations across North America with just one connecting flight to Cape Cod's gateway.
Furthermore, American will expand its service from LaGuardia Airport (LGA) to include five cities located along the northeastern coast. This includes offering the only flight from the airport to Halifax, Canada (YHZ).
| From | To | Service begins | Service notes | Aircraft type |
| --- | --- | --- | --- | --- |
| DCA | Hyannis, Massachusetts (HYA) | June 22, 2024 | Daily summer service | Embraer E175 |
| LGA | Bangor, Maine (BGR) | June 5, 2024 | Daily summer service | E175 |
| LGA | Halifax, Canada (YHZ) | June 5, 2024 | Daily summer service | E175 |
| LGA | HYA | June 5, 2024 | Daily summer service | E175 |
| LGA | Martha's Vineyard, Massachusetts (MVY) | June 22, 2024 | Daily summer service | E175 |
| LGA | Nantucket, Massachusetts (ACK) | June 22, 2024 | Daily summer service | E175 |
| LGA | Portland, Maine (PWM) | June 5, 2024 | Twice daily year-round service | E175 |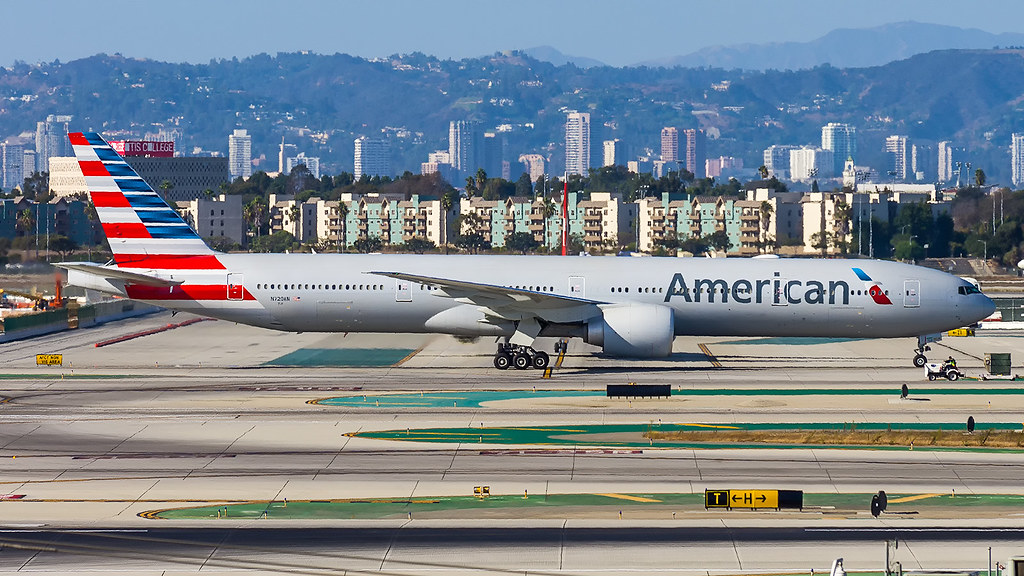 Enhancing Global Network
In the upcoming summer season, American Airlines will provide over 20 daily flight departures from Maine to six major hubs across the United States.
This extensive network will offer travelers convenient one-stop connections to more than 200 destinations worldwide, making it the ideal choice for those seeking to explore the picturesque coast of Maine, savor local lobster delicacies, and discover its breathtaking natural landscapes.
Notably, American Airlines stands out as the sole U.S. carrier offering service to Nova Scotia, granting access to the captivating Bay of Fundy and the iconic Peggy's Cove.
Nova Scotia boasts Acadian Skies and Mi'kmaq Lands for travelers seeking unique and less-traveled destinations. This starlight reserve provides an unparalleled opportunity to explore the universe like never before.
American Airlines is enhancing the options for customers to plan exciting new summer adventures for the upcoming year, introducing two additional international routes alongside over 45 new routes previously unveiled.
Commencing on June 5, 2024, American will inaugurate a new service from Charlotte (CLT) to Vancouver, Canada (YVR), marking the first-ever nonstop connection between North Carolina and British Columbia.
Additionally, American is resuming service between DCA and Bermuda (BDA) on April 4, 2024, offering nonstop flights to the island for the first time since 2019 and expanding the number of gateways on the most extensive network of any U.S. airline serving Bermuda.
For travelers seeking to add new passport stamps in the coming year, America is preparing to introduce service to fresh European destinations. In a recent announcement, American unveiled plans to offer summer 2024 service to Copenhagen, Denmark (CPH); Naples, Italy (NAP); and Nice, France (NCE).
These routes will provide travelers with access to memorable experiences, offering gateways to renowned locations such as Nyhavn Harbor in Copenhagen, the stunning Amalfi Coast in Naples, and the glamorous French Riviera in Nice.
AAdvantage® Loyalty Program
The American Airlines AAdvantage® loyalty program is a valuable companion for travelers, offering opportunities to accumulate benefits for enhanced journeys and memorable experiences. AAdvantage members have the option to redeem miles for flights to nearly 1,000 destinations across the globe, enriching their travel experiences at various stages of their journey. Here are a few ways to indulge in the program's offerings:
Elevate your travel experience by maximizing the benefits of the Citi®/AAdvantage® Executive World Elite Mastercard, which includes access to Admirals Club lounges along with the privilege to bring up to two guests when traveling on an eligible itinerary.
Utilize your miles to secure premium seats or upgrade your travel for added legroom and complimentary snacks and beverages, enhancing your overall in-flight experience.
Accelerate your rewards accumulation with Loyalty Point Rewards, allowing you to earn points at multiple stages, spanning from initial membership to advanced status levels.
For travelers who are not yet part of the AAdvantage program, you have the opportunity to join for free, enabling you to accrue miles and Loyalty Points as you embark on your journey to more rewarding travel experiences.
Stay tuned with us. Further, follow us on social media for the latest updates.
Also Read: US Airlines, Including American, United, Delta, and Southwest, want you to Dress Properly – Aviation A2Z
Join us on Telegram Group for the Latest Aviation Updates. Subsequently, follow us on Google News.