FORT WORTH- American Airlines (AA) flight attendants are currently requesting a 50% pay increase spanning a four-year contract, countering the airline's initial offer of an 11% pay raise with an additional 2% increase for the subsequent four years.
The Association of Professional Flight Attendants (APFA) initially sought a 47% pay raise over a three-year period, but they have adjusted their position. They now propose a 33% initial raise while introducing an extra 5% raise in the contract's fourth year, flagged by PYOK.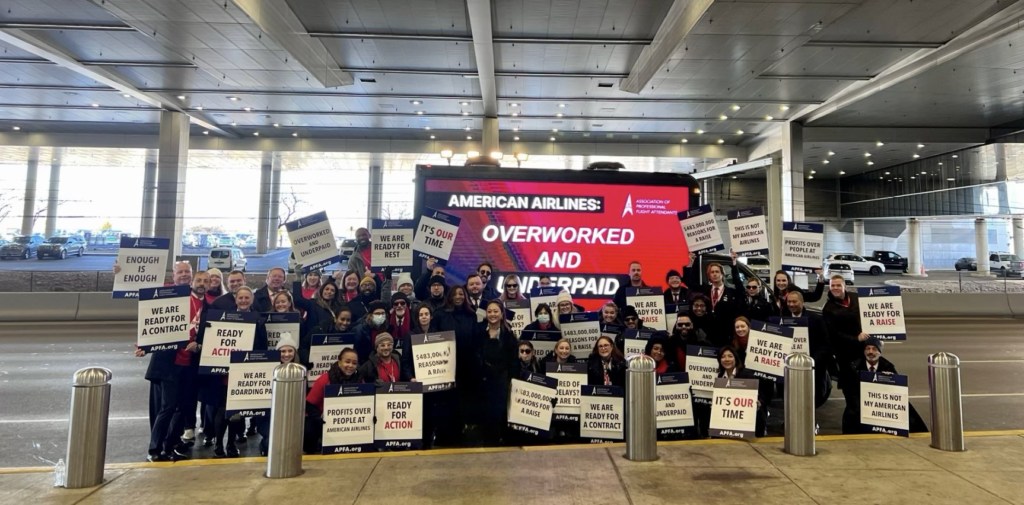 American Airlines Attendant Demands
The union has emphasized its commitment to wage negotiations, expressing the view that the airline's economic proposal is untenable.
American Airlines' proposal for flight attendant compensation is modeled on the pay rates of competitor Delta Air Lines (DL). However, the Association of Professional Flight Attendants (APFA) is not content with maintaining the "status quo" and is seeking substantial pay increases and significant improvements in terms and conditions.
The union is fully prepared to reach an agreement with the airline. Still, it is also willing to take actions to advance negotiations, including requesting authorization for a strike, as stated in a memo issued on Wednesday.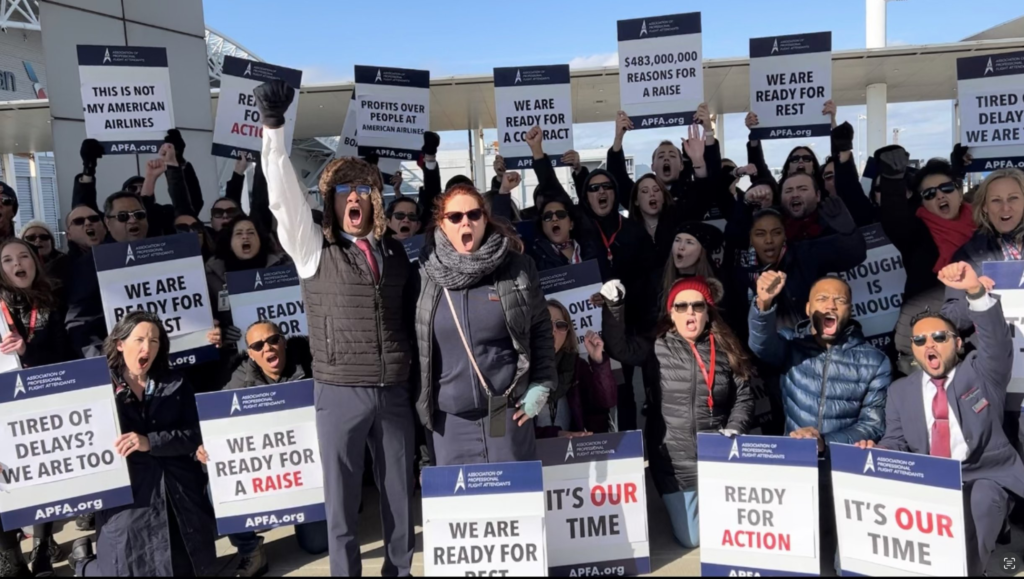 Approval Pending for Strike
The approval for a strike authorization would need to come from the National Mediation Board, which would assess whether both sides are deadlocked in negotiations with no prospect of resolution.
In August, over 99% of flight attendants voted to authorize a strike, with a 93% turnout of eligible crew members. However, it appears that APFA may not be actively pursuing a strike release at this time.
Nevertheless, the union has organized another nationwide picketing event for November 16, during which flight attendants will display the slogan "We Are Ready," abbreviated as "WAR."
Stay tuned with us. Further, follow us on social media for the latest updates.
Also Read: US Airlines, Including American, United, Delta, and Southwest, want you to Dress Properly – Aviation A2Z
Join us on Telegram Group for the Latest Aviation Updates. Subsequently, follow us on Google News.