CHINA- GE Aerospace has revealed a decade-long service agreement with Hainan Airlines, covering system support for its Boeing 787 aircraft fleet. This comprehensive agreement encompasses the utilization of GE Aerospace's Avionics Systems content and expertise.
This agreement encompasses the utilization of GE Aerospace's Avionics Systems content and capabilities. Mr. Long CHEN, Vice Manager of the Spares Procurement Center of the Purchasing Department at Hainan Airlines Holding Co., Ltd.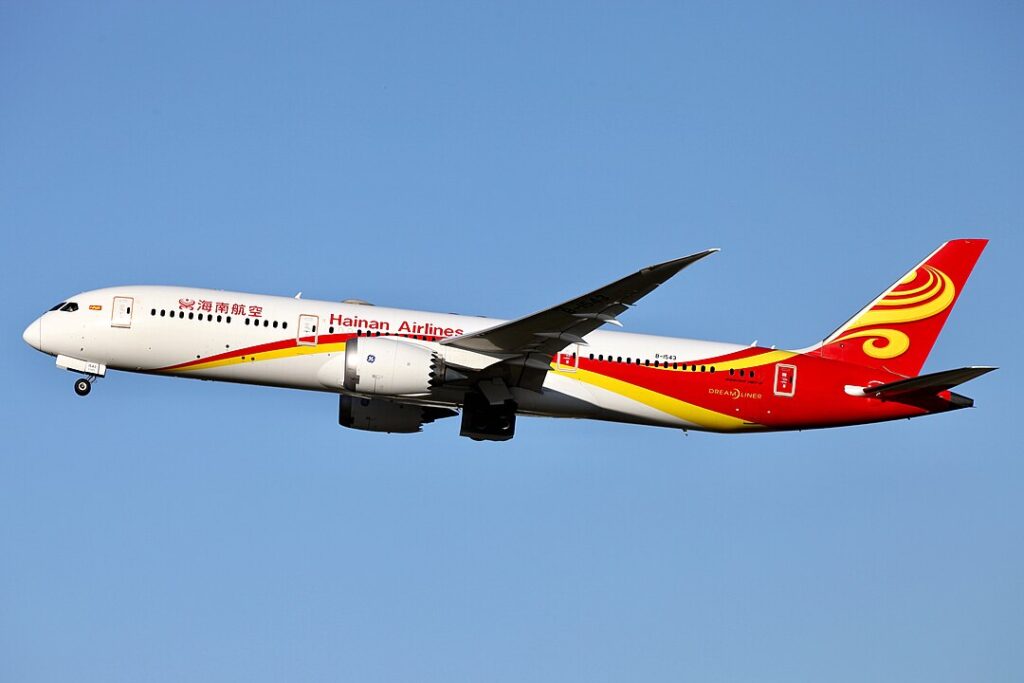 Hainan Airlines 787 Deal
This agreement encompasses GE Aerospace's 787 content, which includes the open architecture core computing and networking system aimed at supporting Hainan Airlines' extensive fleet of 38 aircraft.
The support will be extended from GE Aerospace's locations in Singapore and its newly established facility in Brisbane, Australia.
Matt Burns, General Manager for Avionics at GE Aerospace, highlighted the agreement's flexibility as a service program designed to reduce operational costs and enhance aircraft availability for Hainan Airlines.
The objective is to deliver tailored service solutions that align with Hainan Airlines' specific requirements, allowing them to concentrate on the core operations of managing and sustaining a rapidly expanding global airline.
This program for Hainan Airlines' B787 fleet presents a comprehensive solution for end-to-end support, encompassing repairs, stock management, inventory control, program administration, configuration management, engineering change management, technical documentation, obsolescence management, and reliability trend analysis.
GE's Integrated Logistics Management
Leveraging Hainan Airlines' minimal Boeing 787 parts inventory, GE Aerospace will provide access to 787 components from its inventory while ensuring availability to Hainan Airlines' headquarters in Haikou and its outstations.
GE's Services Portfolio Includes Customized Integrated Logistics Management and Performance-Based Logistics Programs to Enhance Customer Requirements
These programs are individually tailored to address each customer's unique needs, focusing on areas such as enhanced parts availability, streamlined supply chains, improved operational efficiency, and lowered life-cycle expenses.
Additionally, GE extends its services and support programs to prominent aviation companies like China Southern, Air China, Singapore Airlines, and Emirates, encompassing GE Aerospace's Systems products.
Stay tuned with us. Further, follow us on social media for the latest updates.
Also Read: US Airlines, Including American, United, Delta, and Southwest, want you to Dress Properly – Aviation A2Z
Join us on Telegram Group for the Latest Aviation Updates. Subsequently, follow us on Google News.